The VivoCity play area is back! After being closed for renovation, the refreshed play court at VivoCity level two has reopened.
And, it is a case of something old and something new at the VivoCity play area.
VivoCity Play Area
The refreshed playground keeps its signature hill. Ever popular, you can expect kids to gravitate immediately to the hill. What has changed is that the hill now has a slide coming down its centre. As a result, this creates an endless flow of kids climbing up the hill and sliding down the slope.
Also new at the playground are a group of rubber trampolines set into the ground. These bouncy "cut-outs" are large enough for multiple kids to hop aboard at the same time. Consequently, every kid's movements impacts the others on the trampoline, raising the level of interactivity.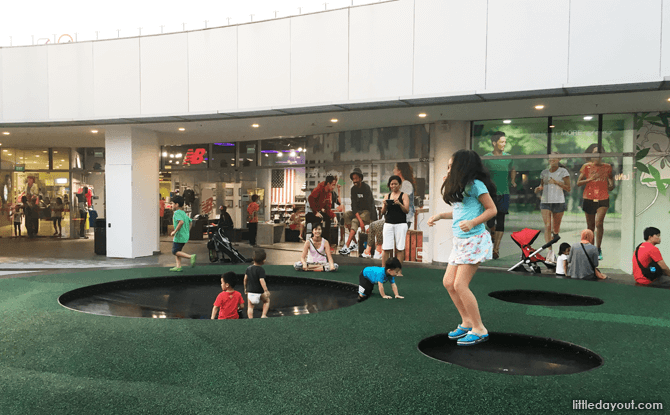 Other dry play features include a bright red tunnel that kids can wriggle their way through. The VivoCity play area also has different seesaws for kids to play on.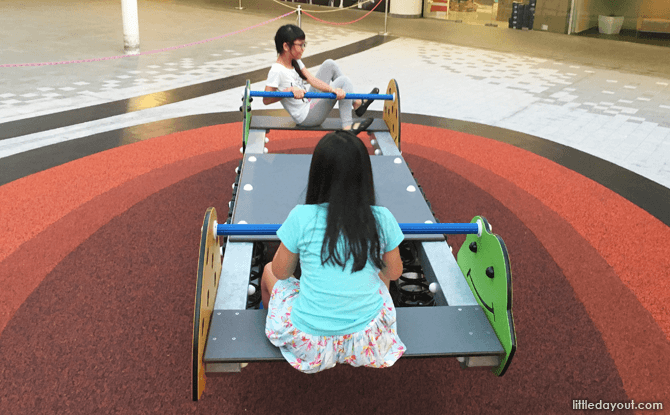 One noticeable change at the VivoCity playground is the wet play area. What was previously a row of fountains is now a circle of fountains. With soft foam flooring, kids can play amongst the spouts of water bursting through the ground.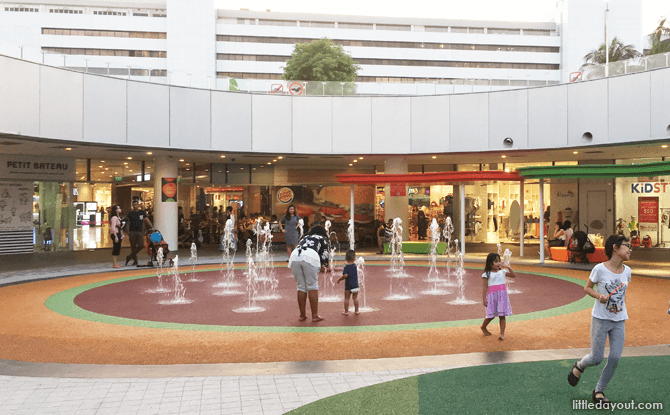 A unique feature of the VivoCity playground is its hanging pods. While they were previously a pastel blue, they are now a fiery red. The unique spinning seats are a favourite for kids, providing dizzying fun for the occupants.
Parents can keep a watchful eye on their kids from seating areas at the side of the playground.
As VivoCity turns 10, the refreshed VivoCity playground looks all set to the scene of many more fond memories of a new generation of children visiting the shopping mall.
VivoCity's Children's Play Area
Level Two
1 HarbourFront Walk
Singapore 098585