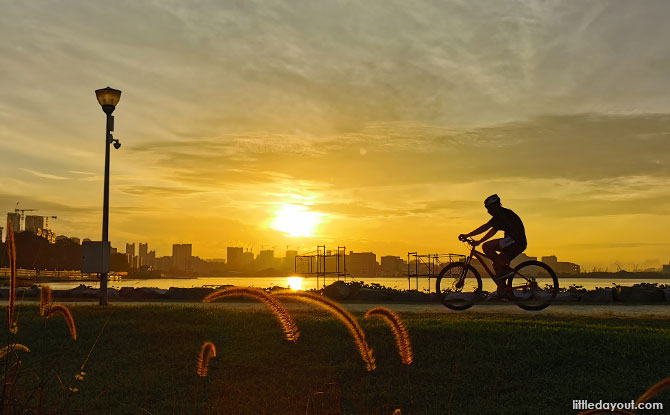 Flanked by Pandan Gardens, Pandan Loop and Jurong Industrial Park, Pandan Reservoir is a spot for joggers, cyclists, anglers to hang out. Pandan Reservoir was formed by enclosing the swamps of the Sungei Pandan estuary. Sungei Pandan used to be home to many prawn farms until the sixties. Water sports facilities were added to the reservoir and many sports like kayaking, rowing, sport fishing are held there. You can also see fringes of mangroves at the mouth of Sungei Pandan.
Pandan Reservoir is also connected to the Ulu Pandan Park Connector via Pandan Garden Park Connector, and also leads to West Coast Park.
---
A Picturesque and Tranquil Reservoir
Pandan Reservoir is the only elevated reservoir in Singapore. While it is a quieter spot, there is still plenty to do. It has a fitness corner, fishing spots and viewing deck plus a Water Sports Centre. For easy access on bicycles or scooters, we suggest entering Pandan Reservoir from the Amenities/Water Sports centre. The only washrooms are also located at the Centre. The carpark is also the one closest to the reservoir.
---
-- Story continues below --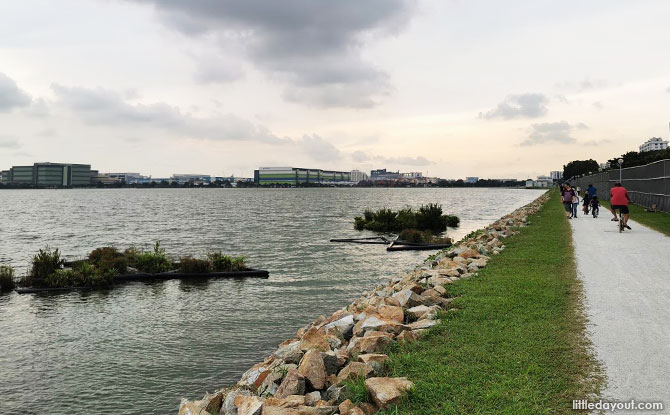 Joggers who take the complete route around the Pandan Reservoir will complete a loop of 6 km on the gravel path. It is rather pleasant in the early hours of the morning and late afternoons, however there isn't much shade for the rest of the day. Nonetheless, the open-ness of the surroundings is a rare sight in Singapore. Little wonder that people are seated at the decks throughout the day just admiring how calm the waters are.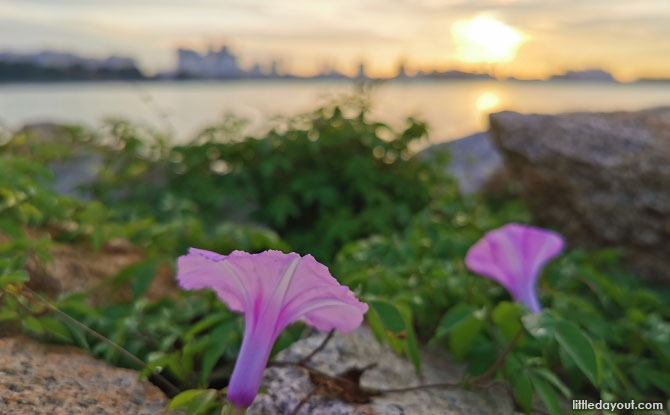 As you stroll, jog or cycle on the track, don't forget to smell the flowers. There are Morning Glories lining the bank of the reservoir and the pink flowers are lovely to behold. You might even see some wildlife such as otters, monitor lizards, soaring raptors, flying egrets.
---
Spot the Pandan River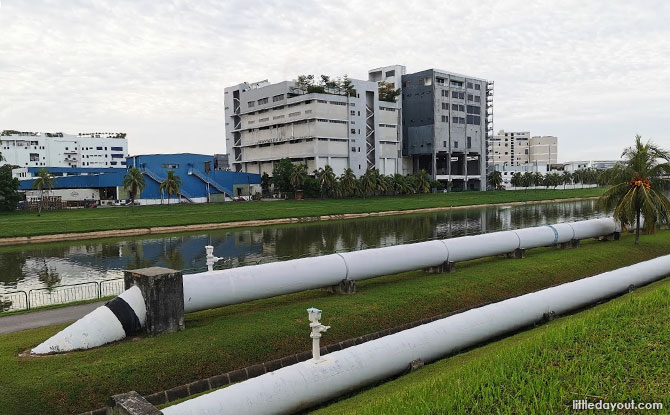 Right next to the Reservoir is a huge canal also known as Pandan River. This leads all the way to West Coast. It seems like a popular route for cyclists to take as the cycling path is flat and even. This could also be an alternative to the reservoir for younger children still learning to cycle or scoot.
Pandan River leads to the Sungei Pandan mangroves where it is possible to explore with kayaks.
---
Before You Visit Pandan Reservoir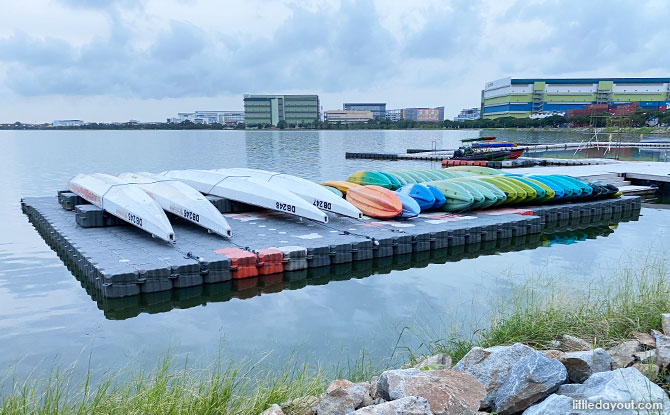 Don't forget to bring lots of water, since there isn't much shade. Also, do take note of the fogging schedules to reduce the midge infestations. Fogging takes place on the evenings of Mondays, Wednesdays and Fridays according to the schedule.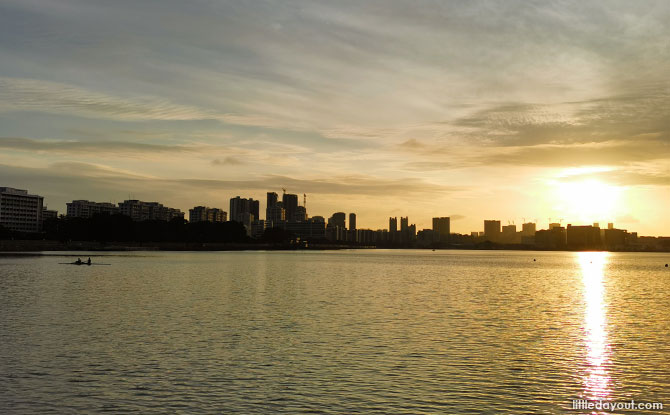 For rental of kayaks, you will need to contact Xcurrent beforehand; for rowers – Singapore Rowing Association and Easter Rowing Club, located at Jalan Buroh, hold activities at Pandan Reservoir.
Enjoy this lesser known spot in the West which is worth a visit with the little ones for its stroller and cycling-friendly path.