Visit the Mexican navy's sailing ship, ARM Cuauhtémoc, at Vivocity Promenade from now till 23 July 2017.
Open to the public from 10 am to 6 pm, the ARM Cuauhtémoc is a Mexican navy sail training ship. It arrived in Singapore on Wednesday, 19 July as part of a voyage that covers more than 10 different counties including China, Philippines and India.
The ship has a crew that includes nine senior officers, more than 40 officers, more than 40 cadets, and over 120 enlisted men and women.
Exploring the Ship
Start your visit to ARM Cuauhtémoc at the gangway. Make your way up the narrow ramp to reach the ship.
Once onboard, you are free to explore the open deck of the ship.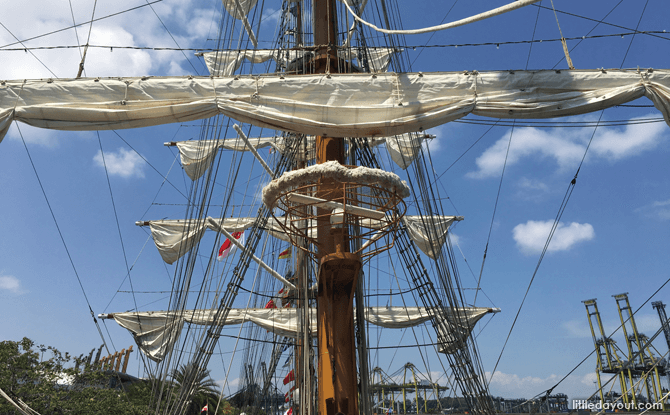 ARM Cuauhtémoc is a sail ship. It is fitted with three masts spiderwebbed with rigging. The ship was built in Bilbao, Spain and has its homeport at Acapulco, Mexico.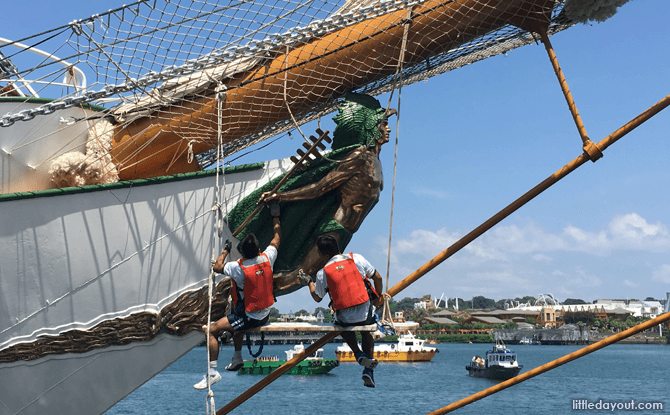 It is named for the last Azetec Emperor whose name, Cuauhtémoc, means "one who has descended like an eagle". You can see his image represented on the ship's figurehead.
The ship was commissioned in July 1982 and is built to a 1930s design.
Stepping off the gangway, you will be at the quarterdeck of the ship. Here, you can step up to the ship's wheel and imagine what it would be like to helm the ship which measures 67 metres long at the waterline.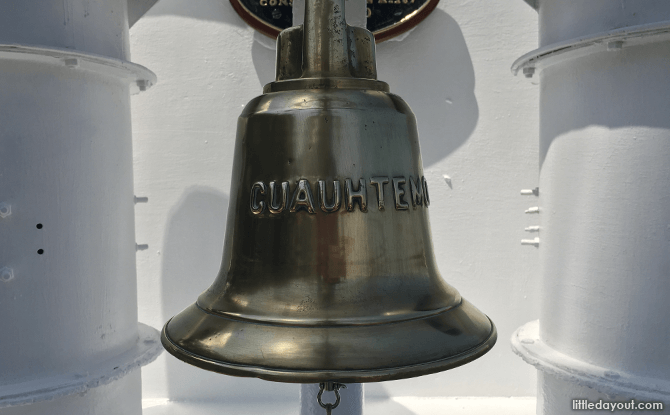 From the quarterdeck, proceed on to explore the mid-section of the ship. Here is where you will find the ship's bell and the galley, as a ship's kitchen is called.
Moving toward the bow or front of the ship, there are cannons mounted on both the starboard and port sides. You can make your way all the bow where the bowsprit is located and take plenty of photos along the way.
ARM Cuauhtémoc will be open to the public till Sunday, 23 July and admission is free. It sets sail for the Philippines on Monday, 24 July.