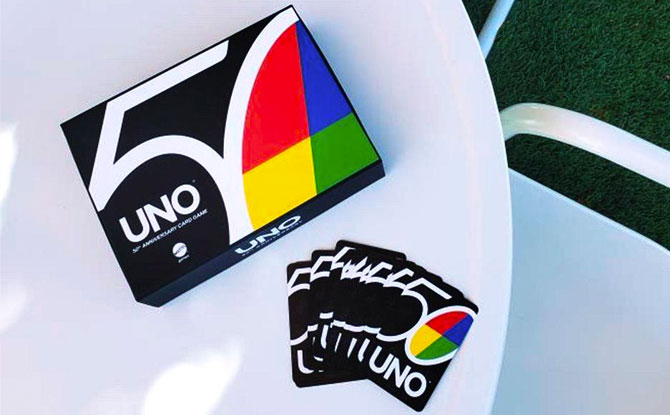 Popular card game, UNO is celebrating its 50th anniversary this year! A game that started in 1971 in a barbershop in Cincinnati, UNO is now played by various countries around the world and is loved by children and adults alike. As part of their 50th Anniversary, UNO is offering exclusive UNO decks for some new twists on gameplay for purchase and will be holding their first-ever UNO championships.
---
Exclusive UNO Decks For UNO

50th Anniversary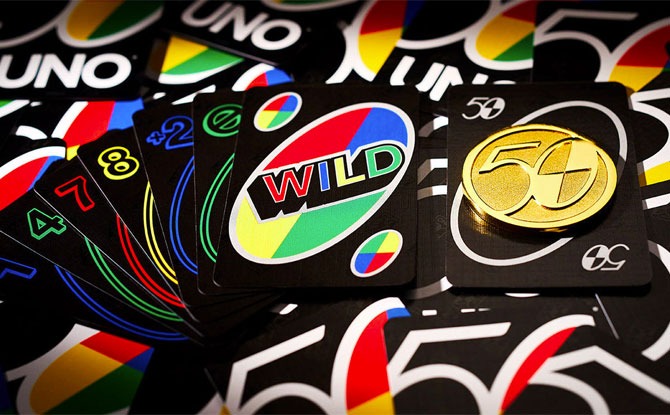 As a celebratory product and collector item for the 50th anniversary, UNO is releasing their 50th Anniversary Premium Card Set. This premium card set contains a deluxe-box packaging with an exclusive gold coin as well a special "50/50" card and rule, which incorporates the coin into gameplay. UNO's 50th Anniversary Premium Card Set is available exclusively at all Toys 'R' Us stores from 12 July.
Other unique decks released for the anniversary include the UNO Iconic Series which will include five individual decks honouring the last five decades, a UNO Remix deck that has special remix cards and an updated version of UNO Attack. They also have a UNO 50th Anniversary Card Deck which has "gold" wild cards to commemorate the special anniversary.
---
-- Story continues below --
---
UNO Mobile Championship

For UNO

50th Anniversary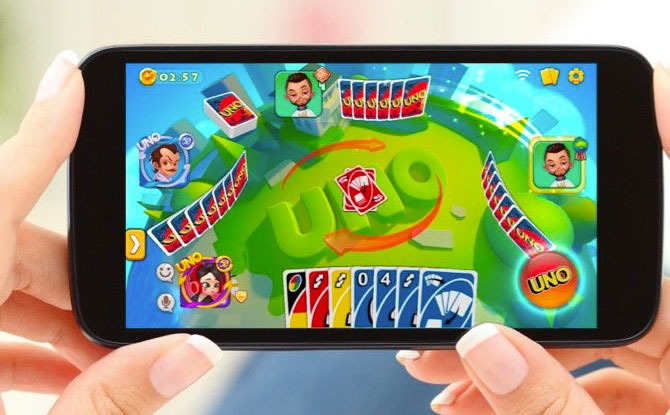 In celebration of their 50th, UNO will be crowning the first-ever UNO World Champion at the inaugural UNO Championship Series which will start 2 July. Fans from around the world fans who are 18 years old and above can participate in the global UNO Mobile Tournament through the UNO! App that available for download on the App Store and Google Play and stand a chance to win exclusive prizes and be crowned the first-ever UNO World Champion.
To officially enter the tournament, players can click on the "UNO Championship Series: Mobile Tournament" card in the lobby to enter and play in the tournament when they are on the app.
UNO is available now at all Toys 'R' Us stores, leading departmental stores, Kiddy Palace stores, Popular Bookstores, selected Fairprice stores, Mattel Official Shopee Mall and Lazada Mall websites. More details can be found here.