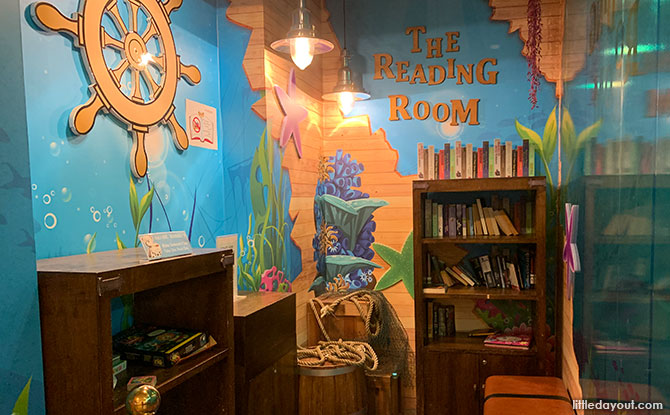 At the top of the escalators on Level 1, close to the Concierge, in a cosy nook is the United Square Reading Room and Book Exchange. With a cute, nautical theme, the children space provides a spot to stop by and take out a book for a read.
Feel "Naut-ti" at United Square Reading Room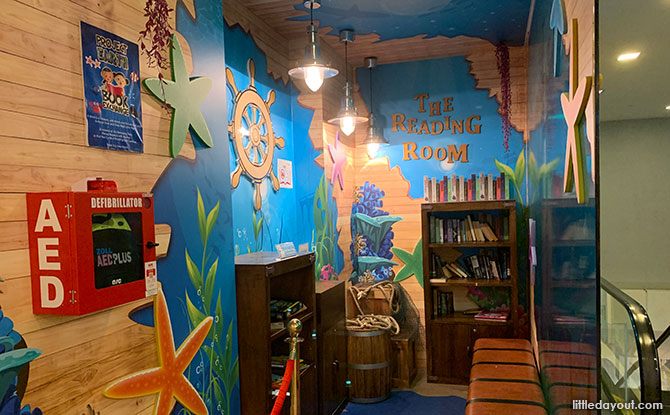 The United Square Reading Room is decorated with blue, orange and green sea stars on the wall. With wooden-looking panelling on the walls and the blue hues of water, the ocean-themed reading corner feels like a secret spot just for kids.
In fact, stepping inside the family-friendly United Square's Reading Room almost feels as if one has been transported into the hull of a ship, sailing away on an adventure – an adventure in book.
The wooden-looking shelves are stocked with children's books while a barrel stands like a table in the corner. Pull a tome from off the shelf and settle in for a read.
---
-- Story continues below --
United Square Book Exchange
In fact, the reading room does double duty because it not just a place to read, it also serves as the nucleus of the United Square Book Exchange.
Play a part in spreading the message of re-cycling or extending the life of books, children can also drop off books for others at the United Square Book Exchange.
In fact, a poster on the wall reads, "Project Earth with Book Exchange – A Book is a Treasure with Words and Pictures that Unite to read Over and Over, Night and Night." It is a nice rhyme to remember the value of books.
It goes on to say, "So instead of Just Removing Them, Please Replace with Another so that Cycle of Reading Can Continue."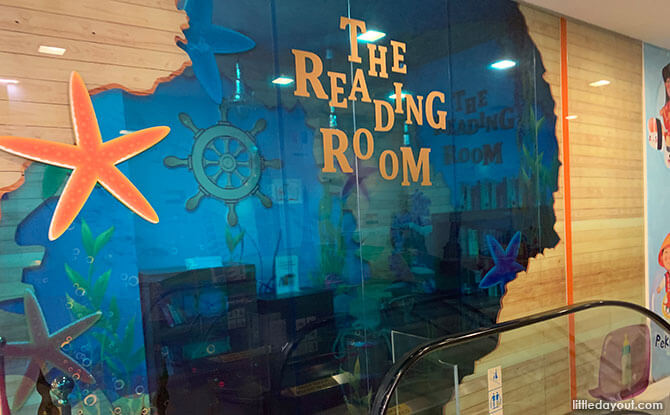 So, perhaps the next time you are at United Square and have some time to kill, make your way with your child to the United Square Reading Room & Book Exchange for while away some time in a bookish pursuit.