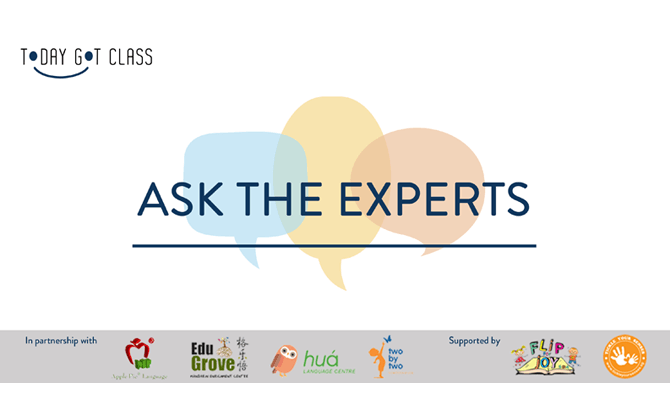 What can I do to lay a strong foundation for my pre-schooler to be effectively bilingual? How can I prepare my child to cope with learning both English and their Mother Tongue?
These are questions that many parents may have, especially parents with children who are the oldest of their generation and have no precedent to fall back on.
An upcoming talk by experts in the field of Chinese language learning and bilingualism will help address these questions.
Get Your Questions About Encouraging Bilingualism in Pre-schoolers Answered
Education platform provider, Today Got Class, will be hosting its inaugural Ask the Experts talk on the topic Building a Strong Foundation in Chinese and Bilingualism for Your Pre-schooler on Saturday, 9 September 2017, 12.30 pm.
At this panel discussion, experienced educators will be sharing how parents can encourage their pre-schoolers to develop a strong foundation in the Chinese language from an early age.
The expert panel includes Daphne Low, founder of Apple Pie Language, Li-Anne Sia, Director of Two by Two Schoolhouse, Tang Qianhui, Head of Preschool Department at Hua Language Centre, and Dawn Wang, Co-founder of Edugrove Mandarin. The discussion will be moderated by Jiang Meiru, founder of online children's bookstore, Flip for Joy. The discussion will be conducted in English and Mandarin.
Parents attending the talk are encouraged to email their questions in to Today Got Class prior to the event to have them addressed. There will also be opportunities for parents and experts to network at the event.
Bring the Kids
Parents who wish to attend the panel discussion but need to mind their kids at the same time need not fret.
Today Got Class, which is run by two moms, has arranged for sensory play specialist, Tickle Your Senses, to conduct a bilingual storytime and sensory play workshop for pre-schoolers at the event venue at the same time as the panel discussion.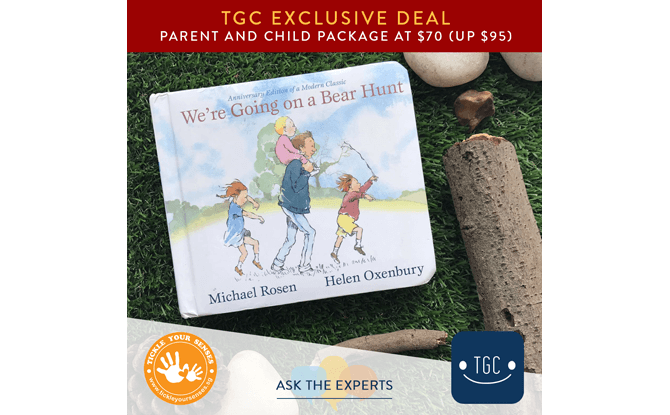 This play workshop is for children who are at least three years old and will be based on the popular story, We're Going On a Bear Hunt. Parents can drop off their children at this sensory workshop while they attend the panel discussion.
Registration for Today Got Class' Ask the Experts: Building a Strong Foundation in Chinese and Bilingualism for Your Pre-schooler is now open. Registration fees are $10 per parent, including a free Learn & Play goodie bag worth $100, or $70 for a parent-child package (with a $5 discount for Pororo Park's admission) where the parent attends the talk and the child attends the sensory play workshop.
More details and tickets are available here.
Ask the Experts: Building a Strong Foundation in Chinese and Bilingualism for Your Pre-schooler
Date: 9 September 2017
Time: 12.30 pm
Venue: Trehaus at Claymore Connect
Registration Fees: $10 per parent or $70 for a parent-child package
READ: Best Online Resources for the Next-Gen Playlearning Child