The march of time goes on and so do birthdays. In recent times, parties have become small family affairs. Cue change in cake plans and reduced group sizes; birthdays are increasing celebrated at home. Does that mean birthdays won't be as special? We think not. There can still be wonderful ways to celebrate with a virtual birthday party.
Birthdays for children usually mean spending it with loved ones, presents and a chance to blow out candles on a cake. They really don't ask for very much and you certainly don't need to organise a large-scale event to charm the little ones. Keep the recipe for a homemade virtual birthday party simple. After all, there can be a lot of things to manage and we don't want to tax anyone too much mentally nor physically.
The fact is, this are plenty of ways to organise a memorable celebration at home. Here's a list we think will make for even more brilliant memories with a virtual birthday party.
Ideas for an Amazing Virtual Birthday Party
---
1. Birthday Décor
Keep it simple. Since there won't be visitors nor is it going to be a large-scale affair, just simple birthday posters or streamers will do. We love these tutorials – zig zag accordion streamers or DIY streamer garlands and which are quick ways of bringing some birthday cheer to your home. It may be a virtual birthday party but blow up some balloons and, ta-da, your home will be transformed instantly to a party-worthy venue.
---
-- Story continues below --
Otherwise, get some themed party décor online!
---
2. Organise a Video Call Hangout
Technology is a great way to get everyone together despite the distance. Gather the grandparents, uncles, aunties, cousins, classmates, playmates and buddies. It will be a nice surprise for the birthday boy or girl to see everyone all at once, but do encourage muting so each family can be heard clearly. You can also prepare some lovely photo slideshow of the past so everyone can reminisce or laugh over funny pictures.
---
3. Plan an Activity of Choice
Let the birthday child or adult decide on an activity of choice! A movie, musical, virtual museum experience, board games, console games – all of which can be done at home and under watchful eyes. You can also play some games online. The birthday boy or girl's crowd-pleasing choice will win you some moments of respite that can be used to prepare the birthday meals or celebration cake!
---
4. Birthday Pinata, Pin the Tail, other Birthday Challenges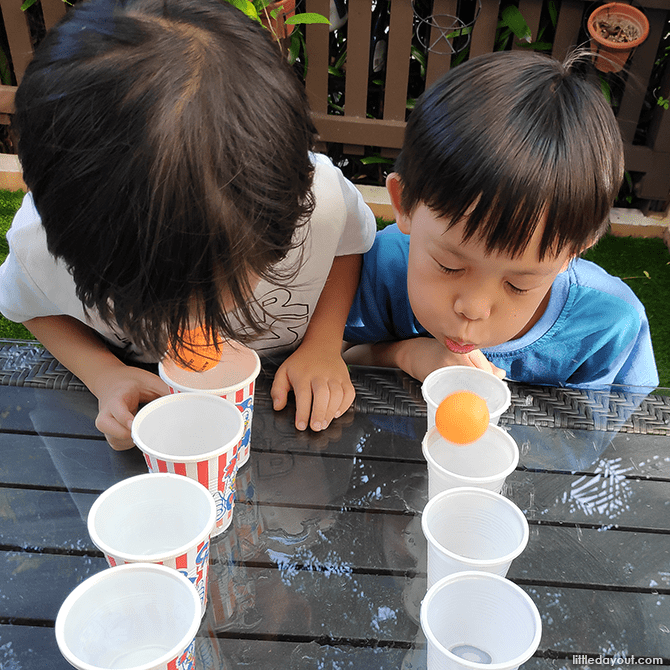 If you are a family into traditional birthday games, get a pinata (and be ready for clean-up after). Or play pin the tail/nose/hair with a customised board. We also recommend some fun challenges inspired by A Minute to Win it – kids version. With some forewarning with the other party attendees, you can even get them to participate in these challenges. Peals of laughter guaranteed.
---
5. Don't Forget Celebratory Food & Dessert
A celebration always includes favourite foods on the list. Aside from home-cooked fare, there are many other options to order takeaways. You can even expand the celebratory feast by arranging takeaways to households of loved ones. Virtual birthday party – real food! Since party days are cheat days, how about ordering in fast food? Otherwise, there are many options online including restaurants, cafes and hawker places. Want a sweet ending? Order in old school ice cream!
---
6. Birthday Presents
Shopping for presents have to be an online affair. We are glad LEGO online stores are operational. Many children's bookstores such Flip for Joy and My Greatest Joy are also open for delivery.  If you are looking for toys, how about baking kits for children or some busy bags for tons of learning and play?
---
We'd like to think that birthdays are not just meant to be a celebrating of an individual but a sharing of blessings with others. Encourage your child with a spirit of giving. For instance, instead of asking friends and family to give presents. Perhaps a donation to the #SGPaysitforward movement to sponsor care packs for vulnerable communities as a form of encouragement. Or even baking cookies for people who serve the neighbourhood like deliverymen and drivers. These acts of kindness give meaning to another year of growth.
---
Big Things come in Small Packages with Virtual Birthday Parties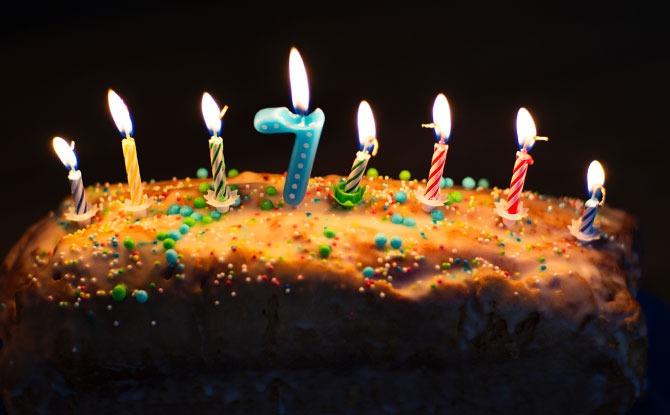 With the closest family members, fun games, favourite foods, circuit breaker birthdays can be a wonderfully memorable affair. Cosy celebrations are sometimes a lot more meaningful and can be opportunities to spread more love and happiness. After all, children don't really need much to enjoy their birthdays, they embrace simple joys and so should we.
This story contains affiliate links. This means we earn a small fee if you purchase something through a link from our website. There is no additional cost to you. This helps to support Little Day Out and keeps us going.