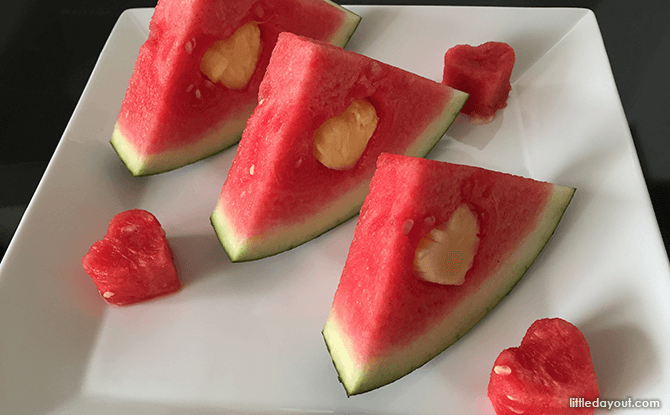 Birthdays don't necessarily need custom-made cakes or patisserie-standard cakes. There are many fun alternatives to birthday cakes for those who want something different for their celebration.
Who says a birthday cake needs to be in a conventional cake format. Thinking out of the box can allow you to give your child or loved one a ton of surprises with alternative birthday cakes!
Alternatives to Birthday Cakes That Will Still Be A Treat For the Birthday Boy or Girl
1. Watermelon Fruit Cake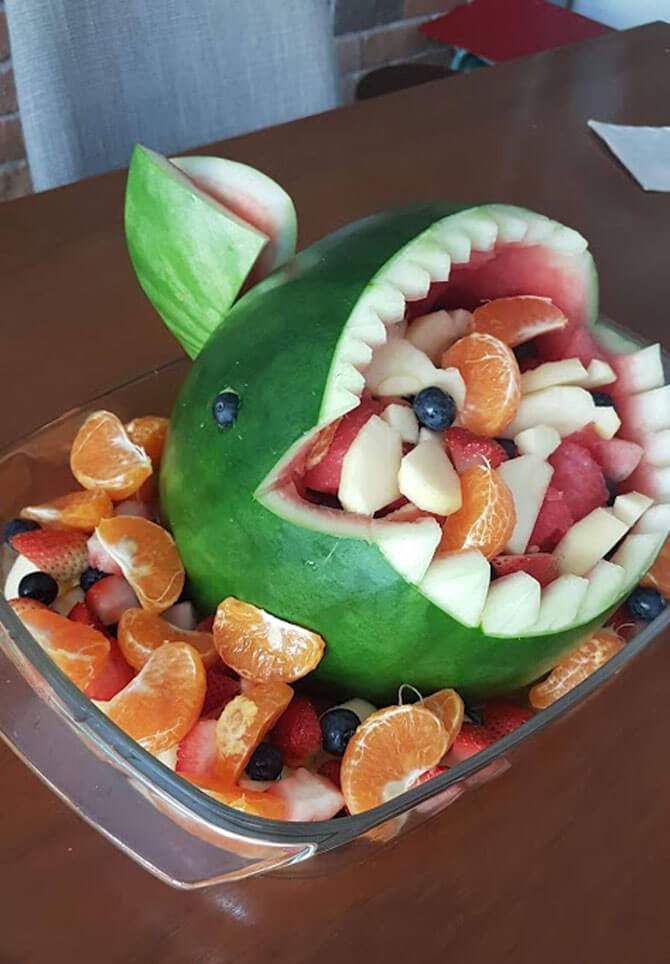 This is an ultimate delight for fruit lovers. You can cut watermelons in disc shapes to be stacked as a cake (place satay sticks through) or carve out a watermelon shark. Add in an assortment of colourful fruits from orange slices, blueberries, strawberries or fruits that are in season. This is a healthy alternative to birthday cakes that allows for overindulgence without the sugar highs.
2. Muffin Pyramid Cake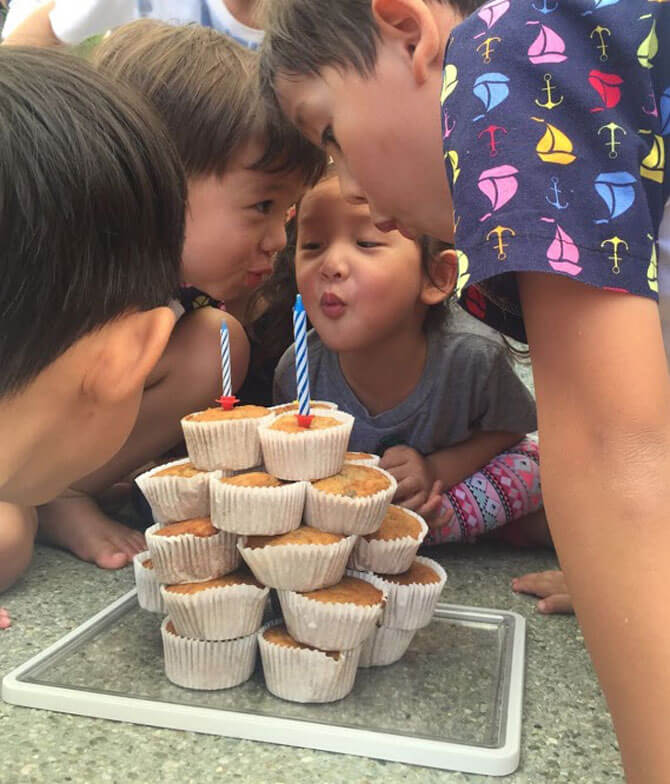 Muffins are easy to make and can be stacked to form a pyramid cake. One of our favourite recipes is this strawberry cheesecake streusel. You can use other recipes given your child's preference. Best of all, the number of muffins can be customised according to the number of family members and quickly distributed.
Instead of cakes, how about jelly? Either a jelly in assorted shapes or from a patterned mould might delight the kids! Furthermore, jelly is a rather safe dessert to make. You can also adjust the sweetness levels and include different ingredients according to the preferences of siblings. And given there are so many different shapes to choose from, everyone gets their desired piece of jelly.
4. Hill of Bao
What kind of cake can be served as a meal? A bao hill of course. This is definitely for the bao-lovers! Simply buy some from the neighbourhood stall, position them nicely and ta-da! One char siew bao please!
5. Sushi Cake
I can't think of anyone who would reject sushi. Sushi is a crowd-pleaser and everyone loves seaweed and sushi rice. Decide on the best-loved ingredients, make some Japanese rice, shape it in a cake tin, layer it with ingredients. This sushi cake will double up as a meal as well. Kill two birds with one stone – one meal and celebratory cake done!
6. Nasi Lemak Cake
Another rice-based cake but this time with a local twist! Since custom cakes are out of the question, nasi lemak cake isn't too challenging. Plus – it will please the grandparents in the same household! Try this recipe.
7. Pancake Stack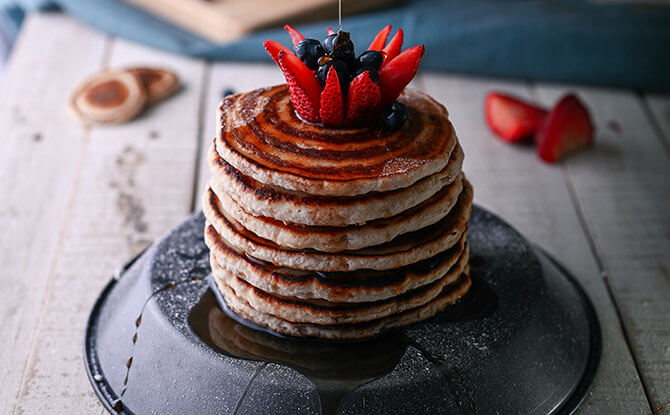 With Mcdonalds' hotcakes out of action for now, celebrate the special occasion with a pancake stack! Be it buttermilk pancakes or your usual pancake recipe, this is something kids can help make. How about surprising mum in bed with warm fluffy pancakes?
What better way to cool down in the heat than fresh popsicles that are customised according to your child's preferences? Get popsicle moulds, add in juices, fruits, Yakult or yogurt and your popsicle celebration is ready in a few hours! A cool alternative to birthday cakes.
9. COVID-19 Cake
Give everyone a good laugh with a COVID-19 themed cake – comprising of essentials to battle the pandemic. Recommended "ingredients" include toilet rolls, hand sanitiser, disinfectant and wet wipes. Distribute products after the cake is cut and candle blown! After all, how often do you get to celebrate a birthday while serving a stay-home notice?
This story contains affiliate links. This means we earn a small fee if you purchase something through a link from our website. There is no additional cost to you. This helps to support Little Day Out and keeps us going.