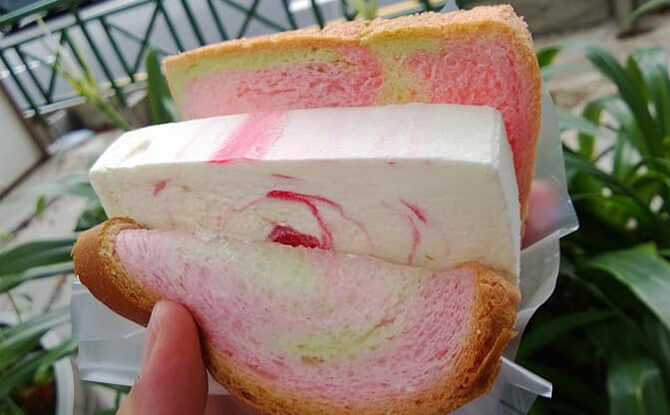 Chase away the extension of Circuit Breaker (CB) blues with traditional comfort food – ice cream sandwiches! These treats of happiness are made with an ice cream block sandwiched between biscuit or bread, and are sold by ice cream vendors from their iconic ice cream vehicle.
Typically, these vendors rely on the flow of human traffic for sales but can no longer do so with the CB in place. Thankfully, we can still support these businesses as they are offering to sell and deliver their ice cream blocks to our homes.
Quite a few vendors withdrew their delivery services after the CB measures were tightened. So here's a current list of the vendors that are still in operation during this CB period.
1. Tan Lye Huat 陳爺爺 Traditional Ice Cream
Tan Lye Huat Traditional Ice Cream offers free next day delivery islandwide with every order of three tubs and above. Two tubs and below incurs a reasonable delivery fee of $5. The wafer biscuits are sold for $2/pack and each pack contains 32 pieces. The rainbow bread is $3 per loaf. You'll find flavours such as vanilla, coffee, sweet corn, chocolate and more. Flavours like lime ripple are only available while stocks last.
---
-- Story continues below --
2. Fanodise Party Singapore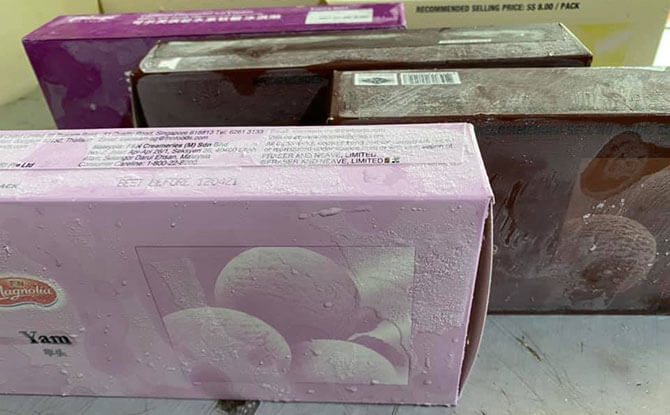 Halal-certified ice cream vendor Fanodise Party Singapore has delivery services to most parts of Singapore. Free delivery comes with every three or six boxes ordered within certain areas. Their one-litre box of ice creams can be cut into eight pieces and is currently sold at $8 a box. They also sell waffle biscuits and rainbow bread. Another item for sale is the Ata Seed Mango Coconut that comes in a three-litre box for $18, and the cones are $3 for 12 cones.
3. Uncle Lim Old School Ice Cream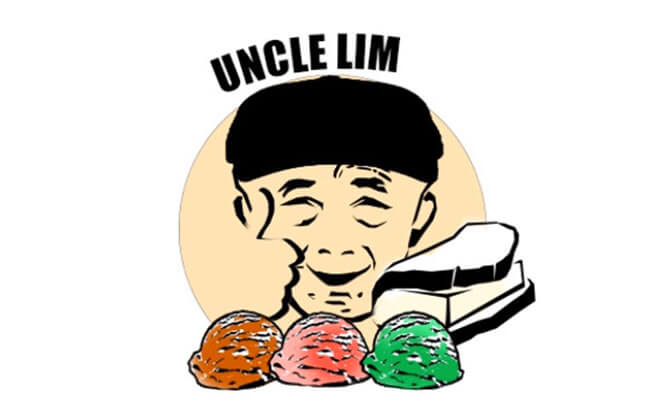 Carrying more unique flavours such as Thai Milk Tea, Nata De Coco and Salted Caramel, Uncle Lim sells his one-litre tub of ice creams at $8 a tub. He also sells his rainbow break for $3 a bag. Order three tubs or more and get free delivery within selected areas or you can top up $4 for delivery to other areas.
4. Traditional Old School Ice Cream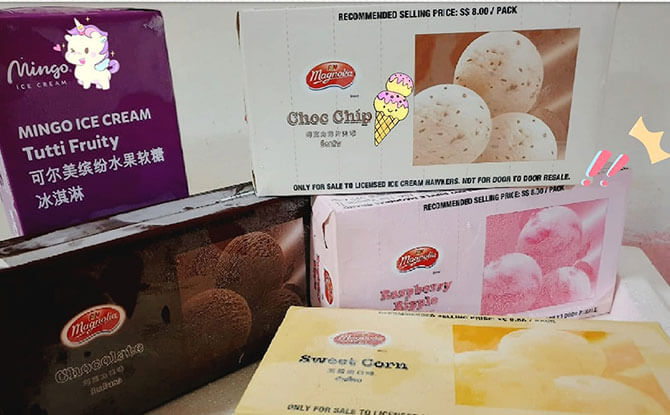 Easties! Traditional Old School Ice Cream is offering free delivery with a minimum purchase of three boxes. They currently deliver to Tampines, Pasir Ris, Simei, Bedok, Punggol, Sengkang and Hougang. One box of ice cream is going for $8 and waffle biscuits are sold at just $1 for 16 pieces. The ice cream vendor is also halal-certified. Traditional Old School Ice Cream states on their Facebook page that they are working on expanding their delivery areas.
5. Traditional Magnolia Ice Cream Auntie Law – Yew Tee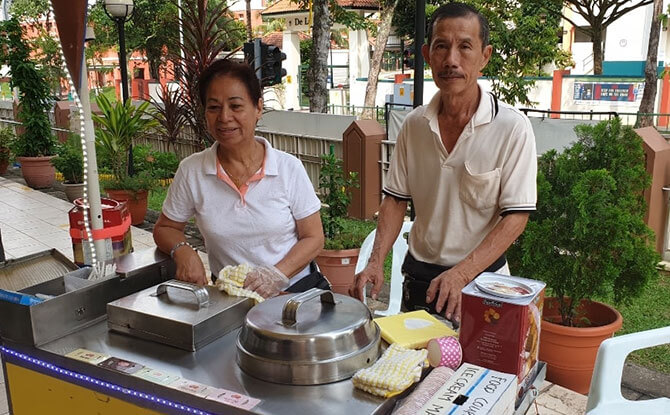 Usually located at Yew Tee MRT, Auntie Law is offering those in the North-West of Singapore ice cream blocks at $12 inclusive of the traditional wafer biscuits. These large blocks can be cut into 10 pieces. There is no extra delivery charge and no minimum order! There are 12 flavours to choose from including Peppermint Chocolate Chip, Raspberry Ripple, Blueberry Ripple, Green Tea and Durian.