Head out for a theatre performance, create your very own cardboard masterpiece or take in the sights at an exhibition. If you are wondering what to do this weekend, 23 and 24 July 2022, in Singapore, the short answer is lots.
Here's a run down of fun activities taking place around Singapore this weekend.
---
What to Do This Weekend in Singapore: 23 & 24 July 2022
Cardboard Art Jamming & Story Time at Agora Colearning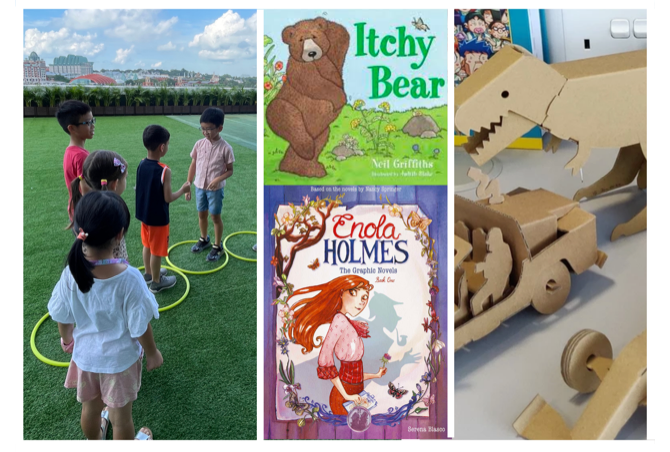 It's an amazing line-up of activities at Agora Colearning this weekend! Kickstart Saturday morning with storytelling for children ages 2 to 10. Join in for some fun in the sun in the afternoon, or show off your artistic flair by creating your very own cardboard sculpture. All happening at Agora Colearning in Harbourfront Centre, Level 4! Register here.
---
-- Story continues below --
Don't Call Him Mr. Mari Kita
Get to Know Zubir Said, the man behind Singapore's national anthem. This production by Wild Rice incorporates archival footage from Singapore's golden age of cinema and period costumes to evoke the style and glamour of a 1960s television variety show. Find out more about this stirring stage performance.
---
Racial Harmony Day at Malay Heritage Centre
Enjoy a variety of craft activities at Malay Heritage Centre this weekend, 23 and 24 July! Look for the keris and haj belt at the Cerita (Stories) special exhibition and create your own with a Craft-efact kit. Then, try block printing on notebooks. There will also be guided tours conducted. Get more details here.
---
Hydrangea Holidays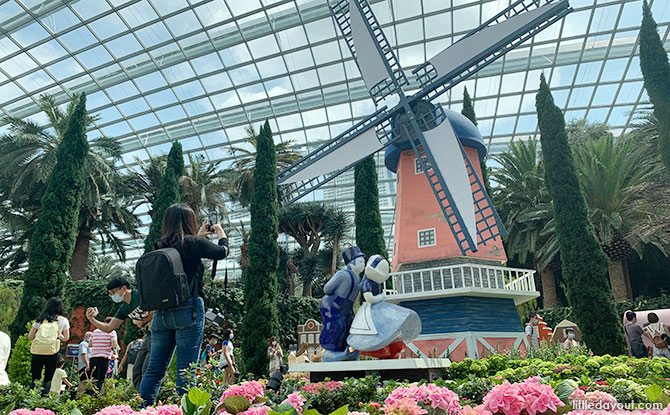 Featuring over 20 varieties of hydrangeas, the latest floral display at Gardens by the Bay evokes summertime in the Netherlands. Gawk at a towering windmill, admire canals and townhouses and a red-and-white lighthouse at the Flower Dome. Get more details here.
---
Hello, Changi Precinct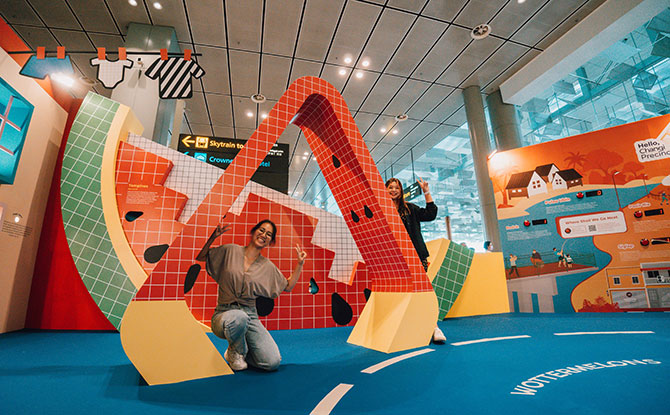 Pay a visit to Changi Airport to take pictures with a cute and colourful exhibition that showcases various historic locations in the East of Singapore. After that, you can head over to the "Scottish" shopping mall next door. Find out more about Hello Changi Precinct.
---
Heaven's Official Blessing X ANIPLUS Cafe
ANIPLUS Cafe has a specially curated menu inspired by the Chinese anime series Heaven Official's Blessing with dishes, beverages and desserts inspired by key scenes from the anime series. Get more details here.
---
Cool Down at a Water Playground Around Singapore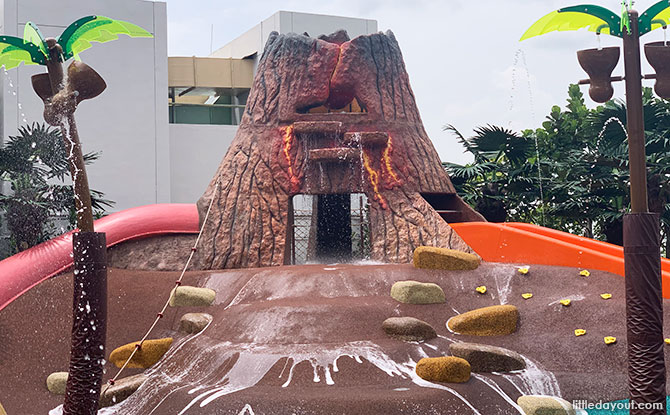 Let's face it, it has been sweltering. If need a spot to let the kids cool and splash about, we have an entire list! Find out where to find water playgrounds in Singapore, including a dinosaur-themed one with a volcano!