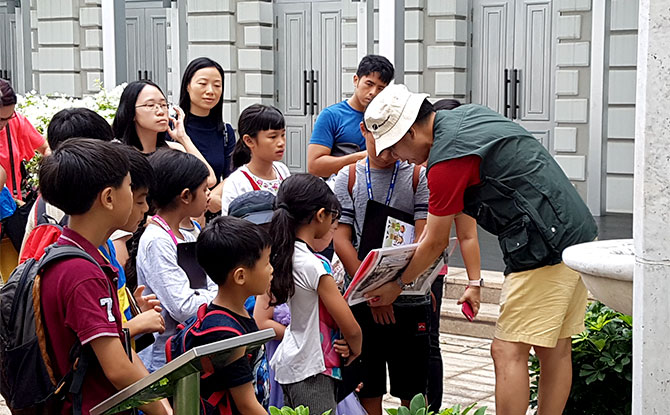 The March school holidays are finally here and if you wish to have a fun time to kick off the one-week term break, we have some great suggestions of things to do this weekend in Singapore, 11 & 12 March 2023.
---
What to Do This Weekend in Singapore: 11 & 12 March 2023
Fly High
It is the last weekend of SRT's The Little Company's show Fly High. This charming production about two friends is both heart warming and inspiring. It even has a surprise at the end. Don't miss your last chance to watch Fly High before it closes. Read about Fly High.
---
Families for Life Picnic
---
-- Story continues below --
The School's Out, Fun's In Edition of Families for Life Picnic takes place on Saturday, 11 March 2023 at the Gardens by the Bay West Lawn, next to Bayfront Plaza. There will be stage performances, games, arts and craft, bouncy castles and more. Find out more details about the Families for Life Picnic.
---
March On at Suntec City
Kick off your holidays with a family brunch at the new Big Fish Small Fish Café at Suntec City, check out the LEGO workshop or sign up for a Junior Chef class to make a Sushi Cake. Find out what other family bonding activities are on at Suntec City this March holidays 2023.
---
Rattle King 2
Join the Rattle King and his jesters as they play, make music and rediscover the beauty of sounds on a musical journey of listening, learning and living with urban aural distractions. There is a pre-show workshop too, before the 5-metre-tall giant puppet comes on the performance. This is part of the March On children's festival at Esplanade – Theatres on the Bay.
---
Take Part in a World Scientific Education Giveaway with a Chance to Win Tickets to Nestopia & HydroDash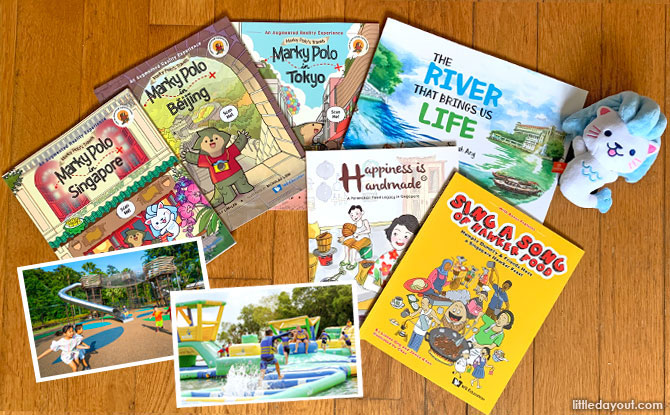 Stand a chance to win books from World Scientific Education, including a Marky Polo Bookset, along with tickets to Nestopia and HydroDash and a cute Merli plushie. There are a total of three sets of prizes to be won. Find out how to participate in this great giveaway!
---
DiscovHer 2023
Go on a gallery hunt, trying coding your name and take on the role of a design engineer at Science Centre Singapore's DiscovHer 2023, organised in conjunction with International Women's Day. Get more details here.
---
Building Tour for Families at National Museum of Singapore
Learn about the interesting history behind the National Museum of Singapore's 135 year old building on 11 March 2023. This is one of the activities taking place at National Museum of Singapore for the March holidays, which include drop-in activities and show and tells.
---
Tasty Golf Par-Tee at The Star Vista
Designed around the theme of family food favourites, an eight-hole mini golf course has popped up at The Star Vista. It not only offers a buffet of exciting challenges, but also a feast for the eyes. Find out more details on how to go mini-golfing at The Star Vista.