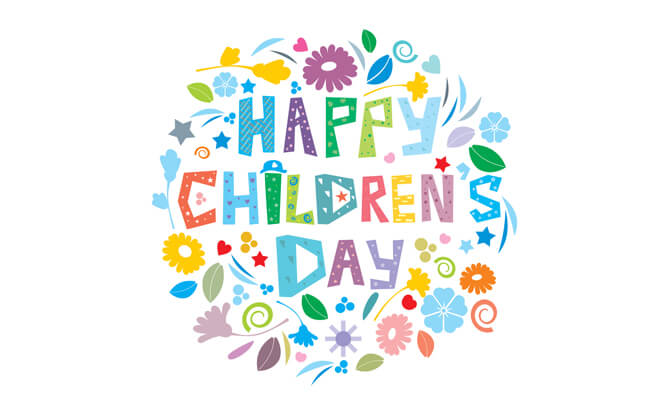 Children's Day 2016 in Singapore is just around the corner. This year, it falls on Friday, 7 October. It is a day when kids celebrate being kids and can look forward to having some fun – or at least a break from school.
Out & About on Children's Day 2016
Perhaps you are thinking of taking them out on Friday or over the weekend?
Here are some places and promotions that you can enjoy to celebrate Children's Day 2016 with your kids this weekend.
Free Entry for Children Under 12 to Singapore Zoo, Jurong Bird Park, River Safari
---
-- Story continues below --
In conjunction with Children's Day 2016, for the entire month of October, one kid enjoys free entry with every paying adult at the Singapore Zoo, Jurong Bird Park and River Safari. Over the weekends, visitors will also be able to meet baby animals, go on a baby animal trail and make caterpillar crafts. Read more about it here.
The Big Draw 2016 at Playeum
Playeum's annual festival is back! Go on a hunt for shapes around Gillman Barracks, make your own puppets and put up a show, and tinker with recycled material and LED lights to create your own tech-powered creations. Takes place on 9 October from 11 am to 6 pm at the Playeum Children's Centre for Creativity.
Octoburst!
Celebrate Children's Day 2016 at Esplanade's Octoburst! festival. Challenge yourself to a game of tumbling tower, giant bowling or unraveling a pipe-maze at the Courtyard Green, listen to the story of Badang & Radin Mas at the library@esplanade or embark on PIP's Treasure Hunt for a chance to win prizes such as LEGO mini figures. Octoburst! takes place from 7 to 9 October.
Young Learners' Festival – Nature's Explorers & Big Dream Climber Race
School may be out but that doesn't mean that the learning need to stop on Children's Day. At Science Centre Singapore's Young Learners' Festival, there are fun activities where children can make their own crafts or go on a hunt around the Ecogarden. Feeling competitive? Parent-child pairs can put their racing skills to the test by scrambling up to the top of the two-story vertical maze in KidsSTOP's Big Dream Climber Race 2016.
Sentosa Children's Day Out 2016
From 7 to 9 October, families with children aged 12 years old and below can enjoy complimentary island admission (terms & conditions apply). These complimentary tickets can be redeemed at the Sentosa Station at VivoCity between 9 am to 5 pm. Enjoy free kids meals with every purchase of an adult main dish at Port Belly or with a purchase of a Combo Set at the Good Old Days F&B outlet. Find out more here.
Fun at the Malls
You don't need to venture far from home to have some fun this Children's Day 2016. At Waterway Point, go mega-bouncing and enjoy an ice cream treat on 7 Oct. Watch a magic show at Yew Tee Point and take part in balloon sculpture workshops. At Centrepoint, there is a Balloon Show and Balloon Sculpting Workshops from 7 to 9 October. Also at Centrepoint, The Makers' Festival takes place from 7 to 30 October with workshops and a market place showcasing everything from leather craftsmanship to the latest tech. Check the mall websites for the T&Cs.