You might have seen The Woke Salaryman comics which dares to broach difficult topics, mostly on finances and sometimes on related topics. Their honest and down-to-earth stance and advising against lifestyles that were about "keeping up with the Joneses" got our attention. Mainly known for tips on personal finance, basic principles for saving and also questioning mindsets on having children are what have kept fans staying tuned to the duo.
The Woke Salaryman was set up with the intention of helping Singaporeans make better financial and life choices, which might mean deviating from conventional wisdom The Woke Salaryman believes that people are better able to make rational and wiser decisions when they are financially stable.
Little Day Out Interview with The Woke Salaryman
Little Day Out had a chance to speak to the team – Wei Choon and Rui Ming – behind The Woke Salaryman and find out what woke means. Well, if you already know what it means, read on and stay woke.
Who are The Woke Salaryman?
We're a tiny team at the moment – just us and our partners who help out occasionally. Generally, Wei Choon does the illustrations, and I write the stories, though sometimes we switch it up a little.
How did you (Wei Choon & Rui Ming) get started on The Woke Salaryman?
We used to create content at Mothership.sg together. After we left the team, we often spoke fondly of the time we worked together and wanted to start a side-project of sorts, but life just got in the way.
I continued to write occasionally, but it wasn't until we wrote an article about saving $100,000 that we realised there were so many people interested in personal finance. I figured Wei Choon's relatable illustrations could be used to bring the content further. They definitely did.
Define "woke".
Many people have different interpretations of woke, and so do we. Being woke is not about amassing wealth, or being a penny-pinching grinch. It is about recognising that money is vital to our lives and that we need to master it. It's about the things you can do because you no longer have work to survive – instead you work for the causes you believe in.
Your comic on "Sorry your kids are not your retirement plan" is a rather different perspective from what many older folks and probably even some parents think these days. What provoked you to write this topic?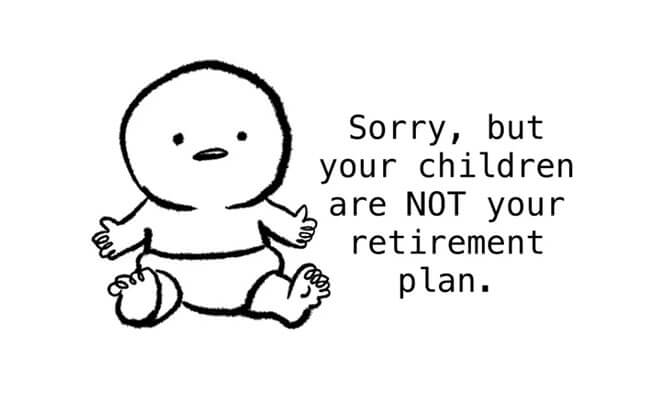 I think many Asian families, (mine included) are used to quantifying filial piety based on how much money they are given. That's incredibly unhealthy.
Not just financially for the kids who need the money, but also mentally. It creates a transactional relationship between the kids, and what you get are children who are emotionally distant from their parents. It's not good for anyone.
We're tired of seeing such things being entirely accepted by society, so we just had to take a stand and voice our opinions. We got quite bit of heat, but I think it's important to start conversations.
We know that many parents out there are in the "sandwich generation" – caring for aging, sometimes ailing parents, plus with their own young children to provide for. Any advice?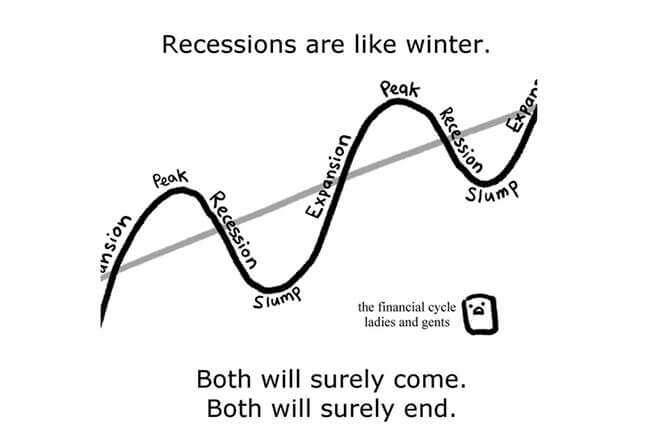 This is brutally honest but I think we have to put our children (if any) first and realise that some things are unchangeable, choices were made in the past may not always have been the most correct or financially savvy, but what is most important is that we set the foundations for the next generation.
Also, it's one thing to do what your parent prefers, but it's another to act in the interest of your parents. In the Asian culture there is a reluctance to say no or reject your elders because of disrespect. But I rather disrespect my elders by making hard lifestyle choices on their behalf than regret it later because I never had the guts to tell them.
We see a lower emphasis on academic achievements these days, with many changes in schools such as subject-based banding and elimination of assessments at various levels. What are your thoughts on this?
It's fantastic. Puts less pressure on kids too. I think we as a society need to accept that not everyone will be able to do the conventional route to success and that's okay. Extraordinary paths to success produce extraordinary citizens. And I think Singapore needs more of those, rather than yet another scholar or high-flying MNC management trainee.
What kind of parent would you hope to be?
I grew up as a latch-key kid because my parents had to work to support their children. As a result I spent many of my formative years growing up alone at home. If I become a parent, I hope to be financially free so I can actually afford to spend time with my children, instead of leaving them with a domestic helper. What's the point of having children if you can't watch them grow up? Maybe I'm just idealistic that way.
Stay Woke, Parents!
Idealistic or not, we all have our views and a whole lot of complexities in our lives to manage. Whatever route we take, let's be aware of our actions rather than follow a well-trodden path blindly. Stay woke, parents!
For more on The Woke Salaryman, visit their webpage for more illustrations as well as their Instagram account.