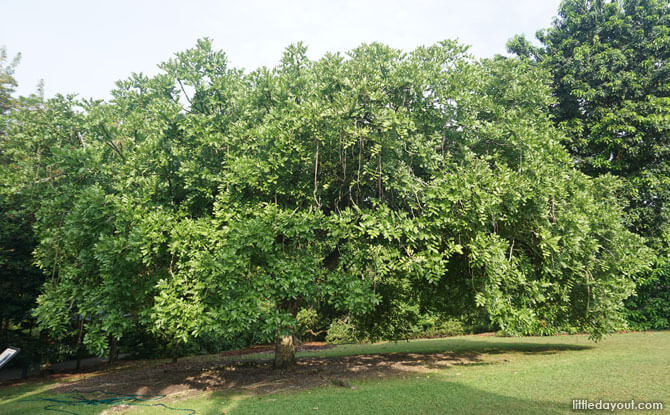 Yes, there is such a thing as an African Sausage Tree. We aren't making this up. And, there is one in Singapore which you might well have walked past before without even knowing about it.
---
What is the African Sausage Tree?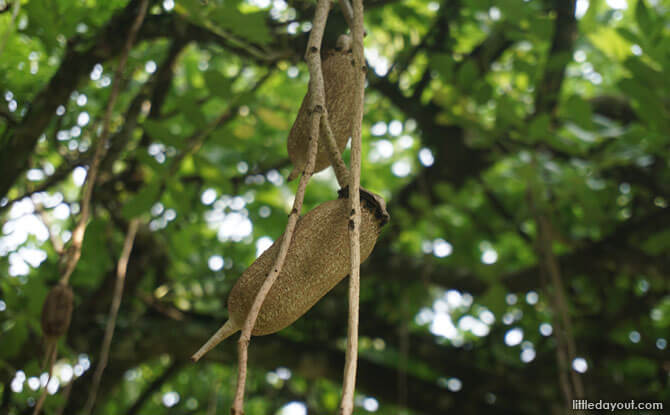 The name African Sausage Tree is derived from its fruit. It is also known as the Kigelia africana. The tree's pod-like fruit can grow to be long and thick, like a well-stuffed Lincolnshire sausage. The tree's fruit can grow up to 100 cm long.
However, don't try eating its fruit. Straight off the tree, the fresh fruit of the African Sausage Tree is poisonous. It also has a laxative effect. It needs to be prepared before it can be consumed by humans. This is done by drying or fermenting the fruit.
In Central Kenya, the processed fruit is used to make an alcoholic beverage, Muratina. The wood of the African Sausage Tree is strong and waterproof. This makes it a sought-after building material for the construction of canoes and yokes. The tree can also be used to make an herbal ointment for the treatment of skin conditions such eczema, sun spots and athlete's foot.
---
-- Story continues below --
---
Planted in Singapore
This relates back to the reason why there is an African Sausage Tree in Singapore. The tree species is not native to Singapore but was brought over and planted in the 1930s as an experimental economic plant because of its medicinal properties.
In May 1931, a plant arrived in Singapore from Honolulu, Hawaii. On 19 October 1931, it was planted on the grounds of the Singapore Botanic Gardens. It still stands at the lawn next to the present-day Sundial Garden and close to the Singapore Botanic Gardens Bandstand.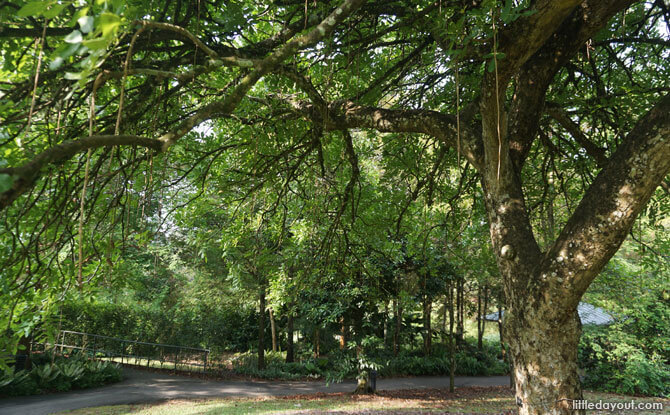 Singapore Botanic Gardens' African Sausage Tree is now 12 metres tall and designated as a heritage tree.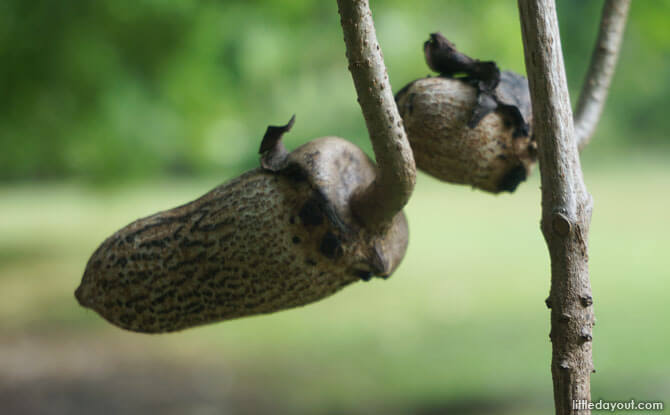 We are guessing it didn't get selected as a viable economic crop for Singapore. Nonetheless, you can still admire this unusual tree and its sausage-shaped fruits at the Singapore Botanic Gardens the next time you visit.
---