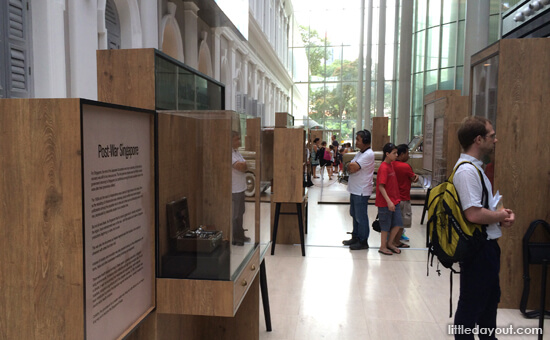 Remember the Courtesy Campaign of the 1980s, drinking Green Spot or your first visit to Changi Airport as a child?
Memorabilia and memories from those days, and much more, have been brought together at the National Museum of Singapore's current special exhibition, The People's Collection.
Gathered from the memories of ordinary Singaporeans, the exhibition displays a treasure trove of personal artefacts and priceless heirlooms that tell Singapore's story through what sometimes seem like ordinary objects.
Items on display at The People's Collection were sourced in conjunction with a six-part Channel NewsAsia series Treasure Hunt. In the series, aired in February and March this year, two "Treasure Hunters", Anita Kapoor and Lim Chen Sian, scoured Singapore to find hidden "treasures". Owners of the items were interviewed on camera, providing a unique and personal backstory to the items that are now on display at The People's Collection. Episodes of Treasure Hunt are still available for viewing on the Channel NewsAsia website.
Everyday Treasures
The People's Collection exhibition is cleverly divided into six sections that cover Pre-War Singapore, World War II, Post-War Singapore, 1960s Singapore, 1970s Singapore and 1980s Singapore.
More than 170 items are on display. These include significant items such as an ornate fountain gifted to Tan Jiak Kim (the grandson of Tan Kim Seng of Kim Seng Road fame) and a drum that was buried away during the Second World War to hide it from the Japanese. In contrast, there are also everyday items such as a medical horn from KK Hospital used to listen to fetal heartbeats and a City Council taxi license from the 1950s.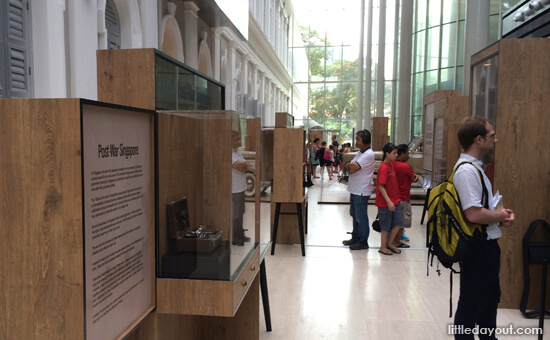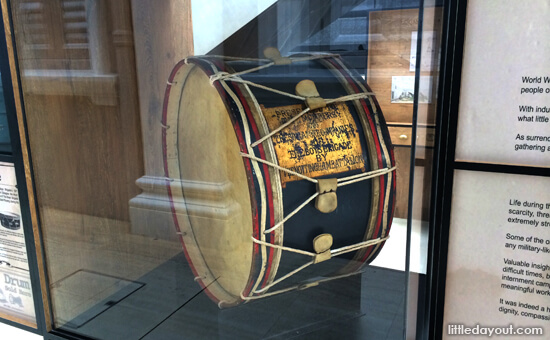 From more recent times, there is an early computer (nothing that children would recognise as a computer nowadays), actress Xian Yun's one and only music album (in cassette format no less) and an MRT ticket from the first day that the MRT opened in 1987. Many a child of the Eighties will also remember then much-coveted bright orange Singa the Courtesy Lion badges as well.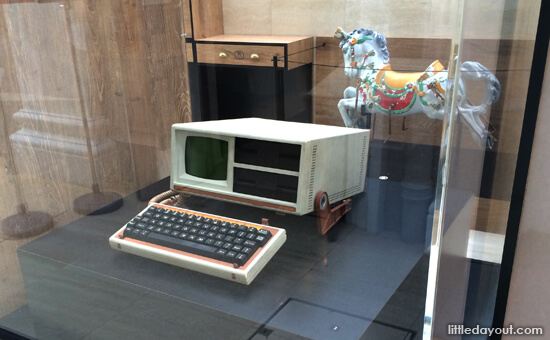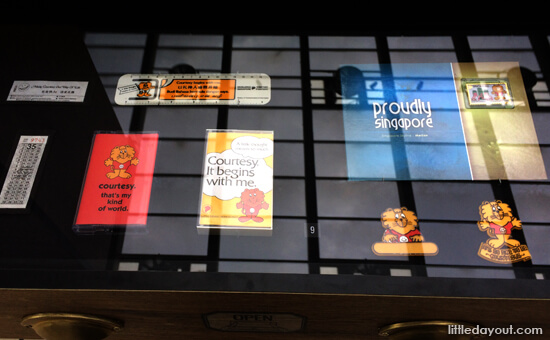 Watch and Learn
For those who have not watched Treasure Hunt, six viewing stations are located throughout the exhibition floor. These allow visitors to watch the episodes which provide an account of the significance, often personal in nature, of the objects on display. It is through these vignettes that objects take on new and powerful meaning and we recommend spending some time to watch the videos, even if only in short snippets.
After watching the TV clips, we found it amazing to be able to glance at the adjacent glass panel or pull open a drawer to view the very object being featured. This format makes history come alive and is easily accessible even to children (after all, which kid does not like watching TV?).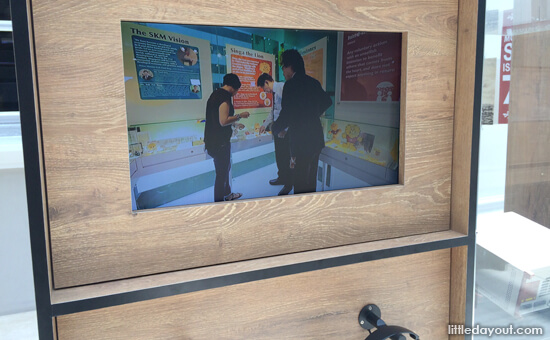 Credit must also go to the two engaging hosts who played a big part in bringing the stories to life. On the significance of The People's Collection and Treasure Hunt, co-host Lim Chen Sian puts it well when he said, "The one primary motivation for me to be on the show, was and still is, meeting all the people who had so many stories to share. This is the story about small things forgotten, and every little artefact makes up the bigger shared Singapore story as opposed to the perceived unilateral 'official' rags to riches yarn. I am heartened by the discovery of these wonderful people, their artefacts, and their stories which give a semblance of the soul which makes up Singapore."
We agree and it is this shared Singapore story that makes The People's Collection a worthwhile visit – one where parents can share their own personal memories with their kids, discover the collective memories of a Nation through little, everyday things, and even create new memories together with their children as well.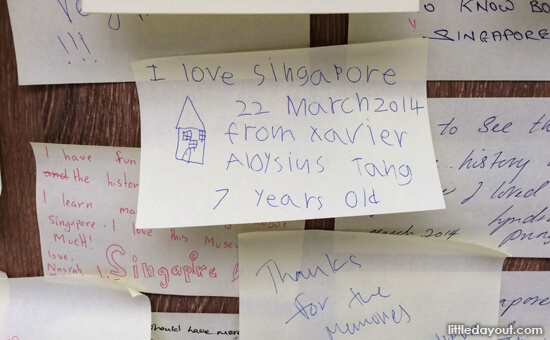 DETAILS
The People's Collection – A Special Exhibition
Free Admission
Concourse, National Museum of Singapore
15 March to 29 April 2014
10 am to 6 pm