Till 28 August 2015, the master builders at Singapore's LEGO User Group have put on display an amazing collection of LEGO models at Victoria Street's Central Library.
Held in celebration of SG50, the special edition of The Little Red Brick Show captures slices of Singapore's past, everyday life and local landscape in full LEGO-coloured glory.
And glorious it is.
Creativity comes to the fore with local brick-working talents expertly capturing memories – some impressionistic, some with amazing detail and sometimes a whacky sense of humour.
A good place to start is This Day In History which captures the momentous date of 9 August. On the table is a radio, reflecting an age when most households did not have a television.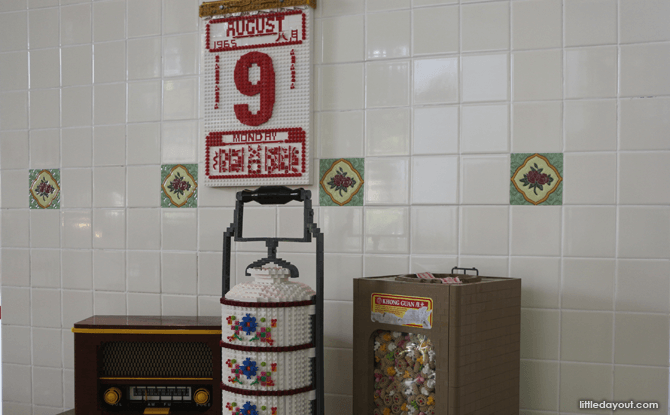 Take a good look at the iced jem biscuits in the tin. Yummy!
A favourite model is the Old National Library that stood at Stamford Road. Not only did the red brick building hold precious memories for generations of Singaporeans but the model is full of amazing details.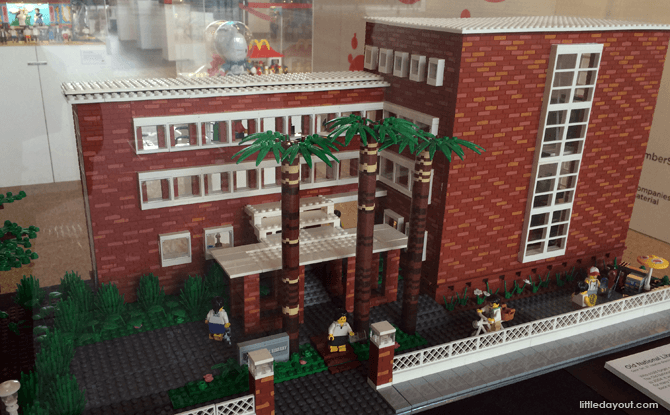 Check out the school-uniform-wearing figures around the building.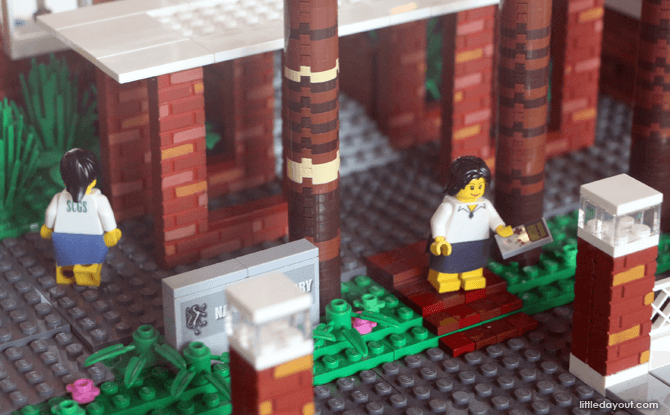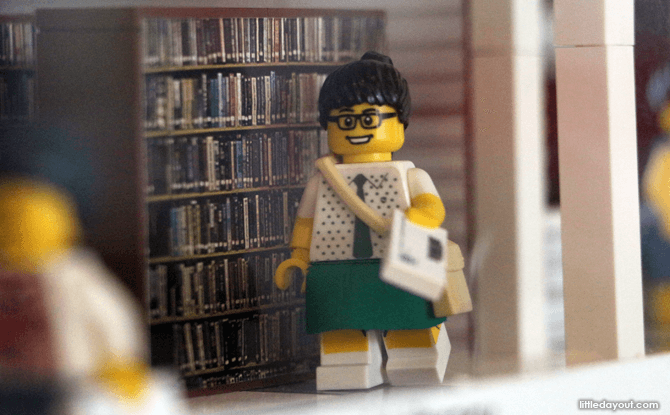 There is even a poster of the Bookworm Club on the library wall.
The old S11 food court next to the Stamford Road Library Building is not forgotten either.
There is also a model with flag-waving folks waiting for bus No. 14 at an old-school orange-yellow bus stop.
Of course, Singapore's greenery would not be so neat and trim if not for the hard work of folks such as the grasscutters. Thankfully, in this model, they are not forgotten.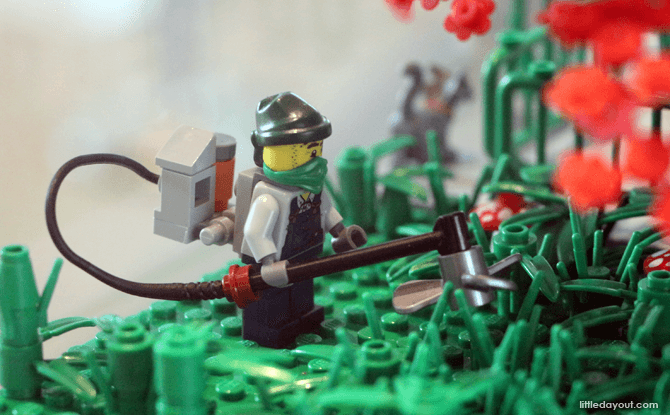 Other slices of life that we don't see anymore are the old wet markets. This display is a throwback to a time when live poultry could still be found on sale in the markets.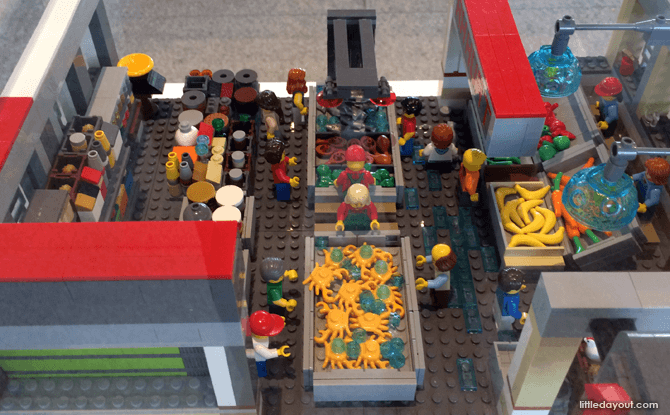 Iconic buildings are lovingly captured in intricate detail. These include Katong's Red House Bakery with old-style metal grills at the entrance and floral reliefs on its façade.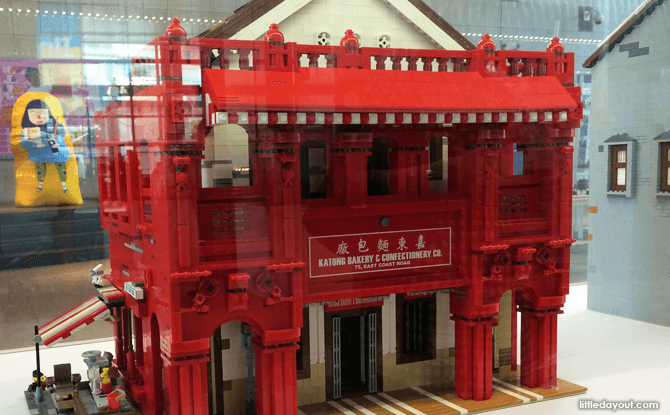 Also represented are beautiful shophouses at Koon Seng Road and art décor Tiong Bahru flats.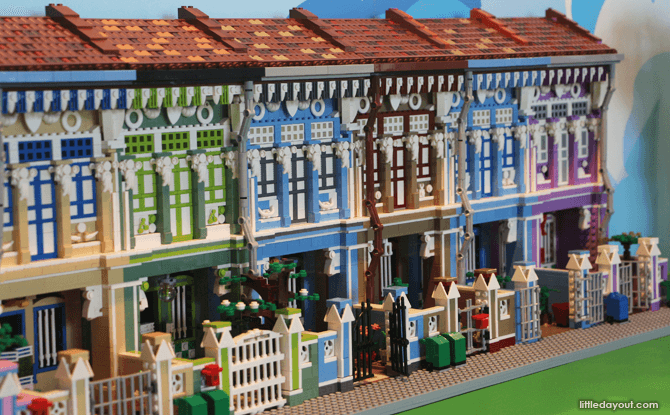 Micro CBD lays out the skyline at Singapore River, including a whitewashed Raffles statue sans folded arms.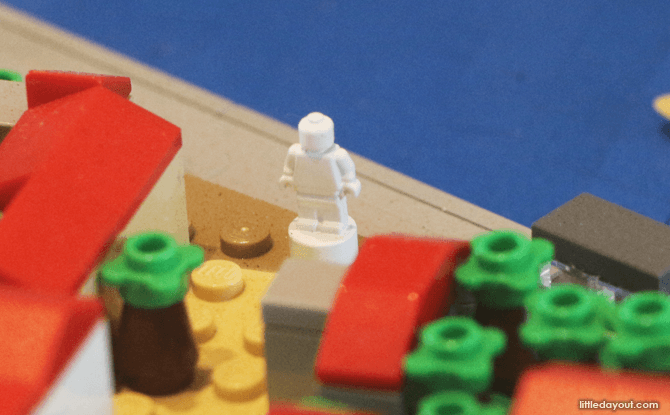 The buzz at Cavenagh Bridge and the old Boat Quay Hawker Centre is also replicated in LEGO. Look closely and you will see people getting their satay.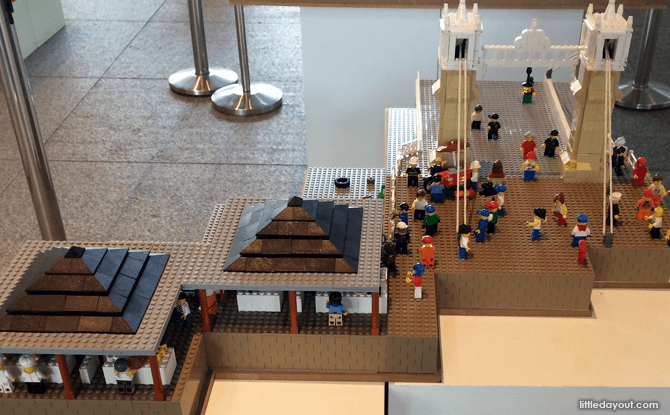 Ever wondered why Singapore River used to be so dirty? Have a look into the murky waters beside the Hawker Centre to find out.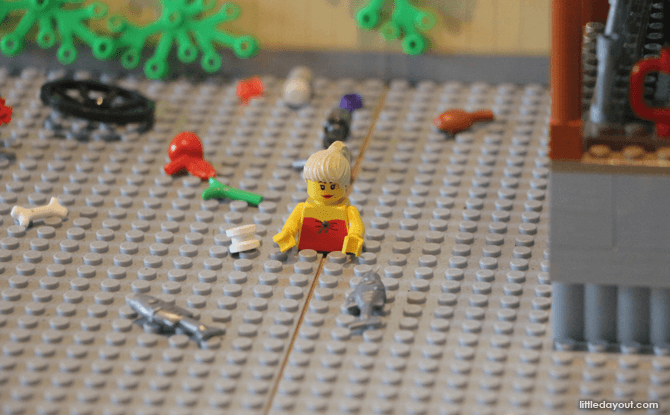 National Service is a rite of passage for every Singaporean male. Admire LEGO men taking on the dreaded Standard Obstacle Course in green fatigues.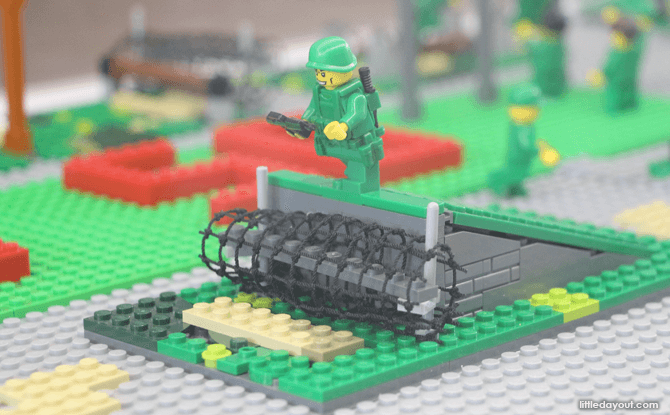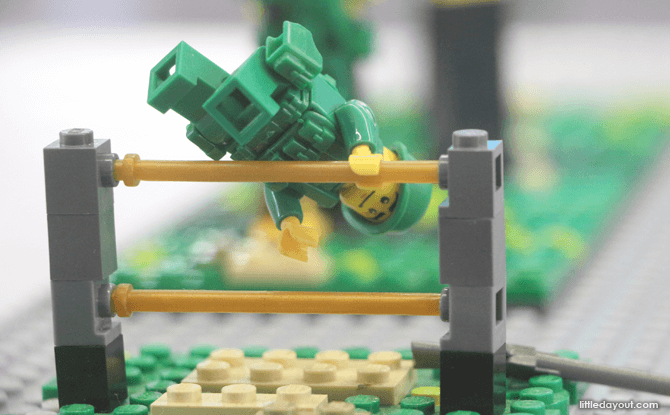 Or the dread of boarding a three-tonner on Enlistment Day.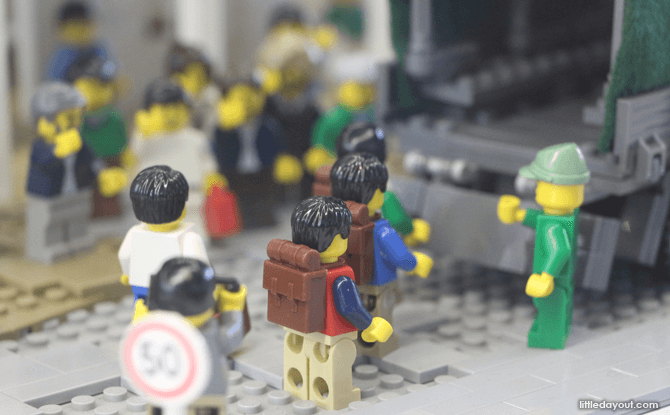 There are plenty of other exhibits that will evoke memories among those who grew up in Eighties Singapore.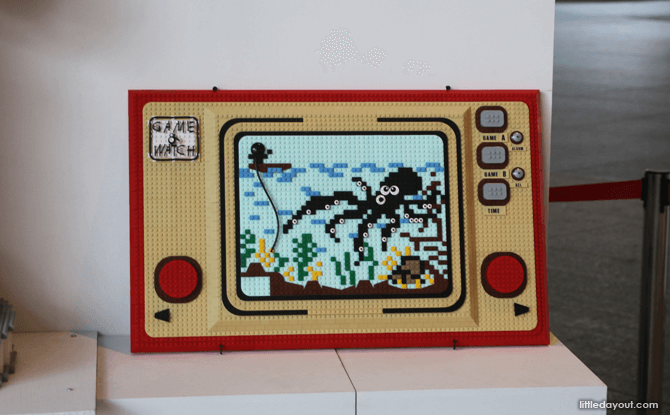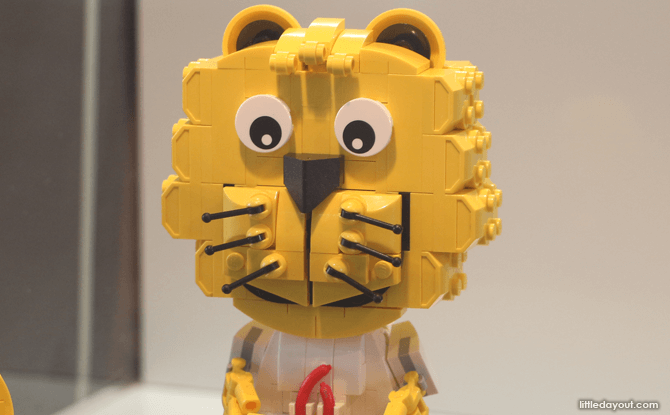 With 50 LEGO exhibits on display, there is plenty to peer voyeuristically at in this FREE exhibition. Located at the ground level of the National Library building, you have until 28 August to pop down and gawk at the talent and creativity found at The Little Red Brick Show.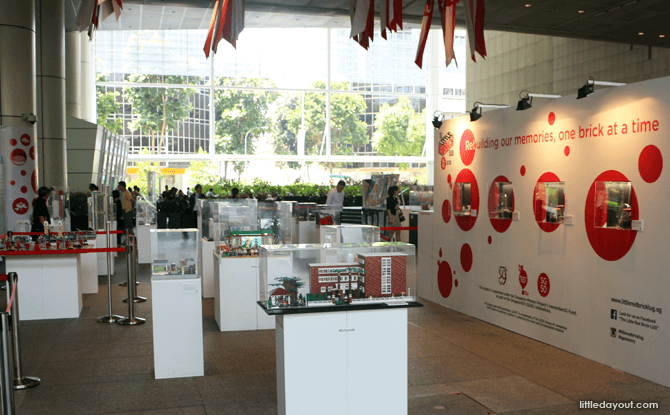 THE LITTLE RED BRICK SHOW
National Library Building
100 Victoria St, Singapore 188064
1 to 28 August 2015
11 am to 8 pm, Daily