Having compiled a mega directory of all the nursing rooms in sunny Singapore, I realised that although nursing rooms are a dime a dozen, they are not all the same. Some nursing rooms have unique features- from the baby bottle steriliser in the Suntec City nursing room to the stroller parking lots in the Terminal 4 nursing room. After scouring the island for all the nursing rooms, I present to you the ultimate ideal nursing room – what parents' dreams are made of.
Clean and spacious nursing rooms
The ideal nursing room would be one that has ample space for parents to smoothly navigate around. No one wants to be stuck with a crying baby while frantically trying to squeeze your stroller around several families with other crying babies. It's simply too stressful and the nursing room that's supposed to be a peaceful haven for you to attend to your little ones has become an inescapable prison. Not fun.
Multiple lockable private breastfeeding rooms (at least three please!)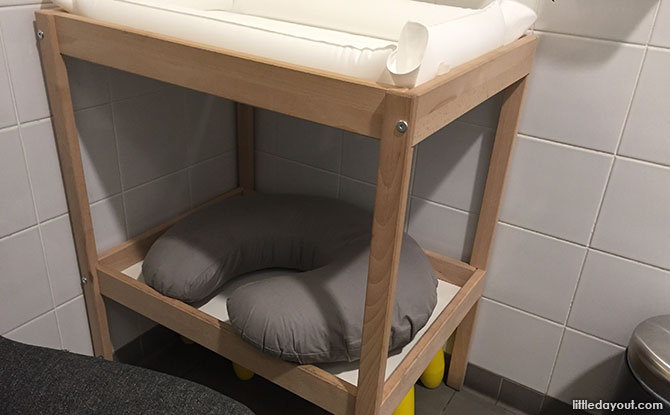 All my nursing mommies, please put your hands up! Nursing mommies need a private, quiet space to relax, unwind and breastfeed their little ones. The nursing room should be lockable and contain a comfortable seat so that mothers can actually sit down and nurse. Electrical points for manual breast pumps are also a godsend, something that unfortunately some nursing rooms do not have, making expressing very inconvenient. It will also be very helpful if nursing pillows were available in these breastfeeding rooms, allowing nursing moms to breastfeed more comfortably. So far, I've only seen this unique feature in the IKEA Alexandra nursing room. The ideal private breastfeeding room should also be large enough for parents to comfortably wheel and fit a stroller.
Several padded diaper changing stations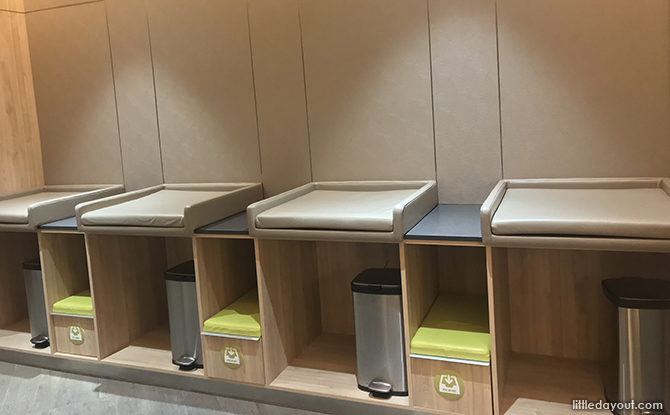 Any parent will tell you that babies go through many nappies, even immediately after being fed. Having at least three padded diaper changing stations will cut down on the waiting time for parents. No one wants to be stuck with a baby with an exploding diaper and also run the risk of the dreaded diaper rash. An added bonus would be if all diaper changing stations were thoughtfully designed like the ones in the Suntec City nursing room. The Suntec City nursing room diaper changing stations feature an additional cushioned bench that can be pulled out to hold your shopping and diaper bags while you attend to junior.
---
-- Story continues below --
 Baby Formula Station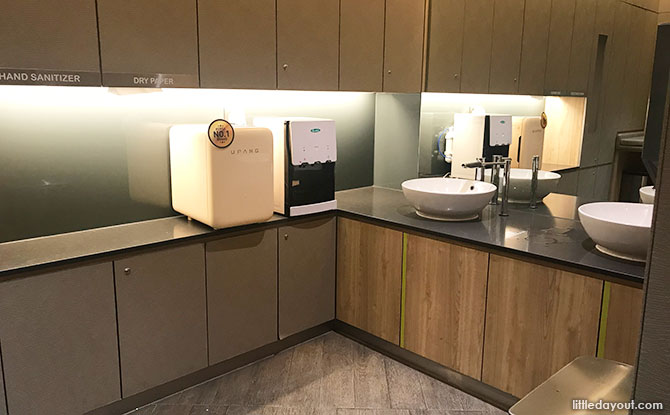 The ideal nursing room should also have an area dedicated to baby formula making. This area should have a water dispenser that dispenses hot, cold and room temperature water. There should also be a countertop for parents to prepare the baby formula and a baby bottle steriliser so that parents can clean and keep to their little tots' mealtimes. A sink would also be needed to wash the baby bottles.
Stroller parking lots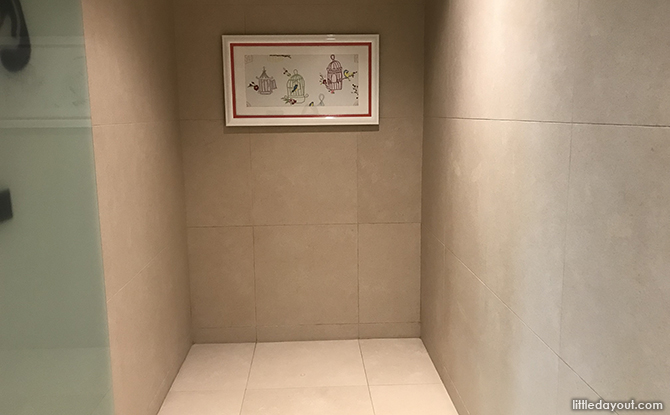 A feature that I've seen only in the Terminal 4 nursing room and the IKEA Tampines nursing room, stroller parking lots are definitely something that every parent will appreciate. Wheeling these strollers around an enclosed space can be rather cumbersome- these lots will allow parents to park their prams before attending to their children.
Baby mobiles above diaper changing stations
Having baby mobiles above diaper changing stations will keep babies happy and entertained while parents do quick diaper changes.
Dispensers for Diaper Bag Essentials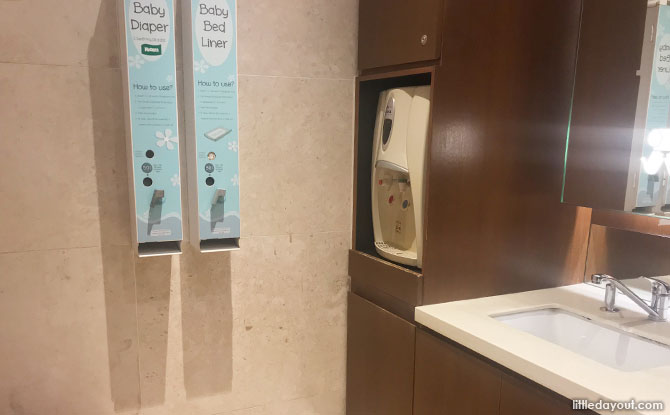 Our ideal nursing room would include dispensers for baby diapers, diaper liners, wet wipes and diaper disposable bags. In the event that parents forget to pack or run out of these diaper bag essentials, these handy dispensers will get them out of a sticky situation. Another helpful feature would be baby formula vending machines for parents who forget to pack an extra feed (or maybe their baby was just feeling extra hungry that day).
Although this ideal nursing room does not exist currently, I do hope that my imagination will become a reality in the near future especially as Singapore continues to become more family-friendly.