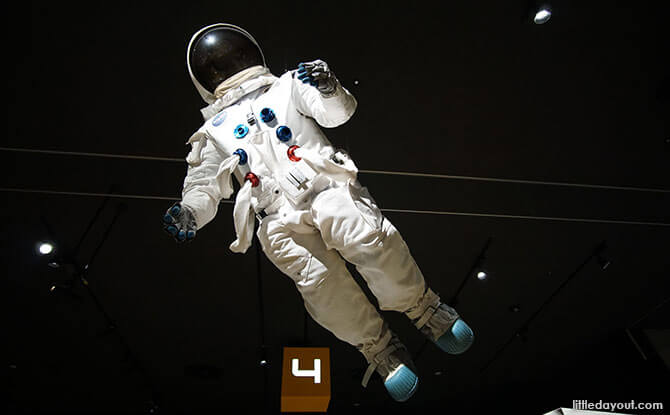 Explore the realm of the universe at the TeNQ Space Museum in Tokyo, Japan. Located at the Tokyo Dome City, the museum takes visitors on a trip around the cosmos through various presentation shows and exhibits.
---
Start Your Journey at TeNQ Space Museum

A visit to TeNQ Space Museum starts off with two video presentations.
Take a walk through the Tunnel Zero passageway to the Starting Room where there the first video presentation awaits. This is a 3D projection mapping show that make use of 20 metre by 4.5 metre multi-dimensional wall.
It covers the origins of the cosmos and space exploration. The presentation is in Japanese and approximately 5 minutes long.
Next, you will get ushered in to Theatre Sora where the second presentation takes place. Theatre Sora is a round, standing-only theatre, 11 metres in diameter. Visitors look down at the floor screen from an elevated platform.
Theatre Sora provides an amazing sensation, as if peering through a portal into space, and is a refreshing change from the usual omni-theatre-type experiences offered at other science museums.
These first two presentations are followed by two rooms for visitors to explore on their own. These cover various aspects of space.
---
Science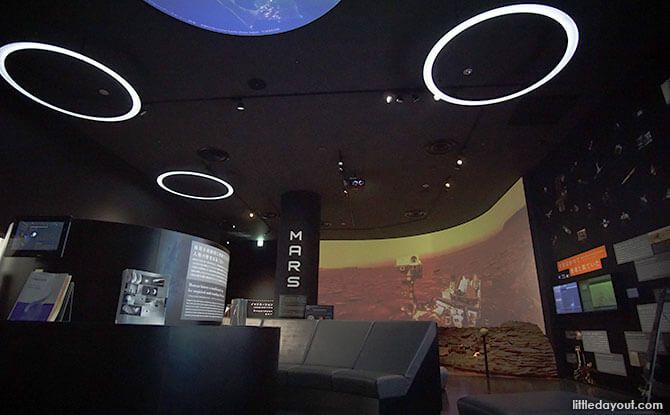 Start off by exploring basic science facts about space.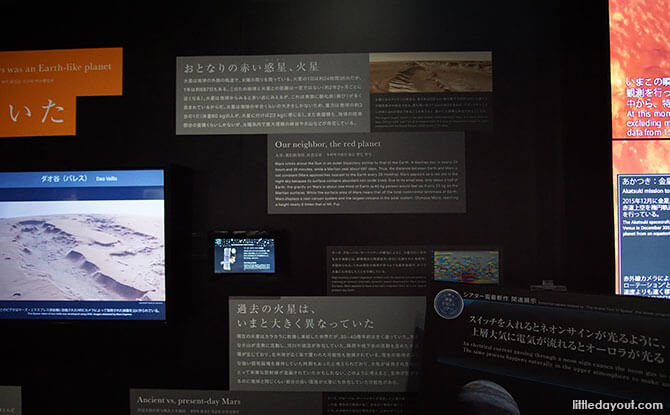 At TeNQ Space Museum's Science room, you can learn about the stars and planets in the galaxy.
---
Imagination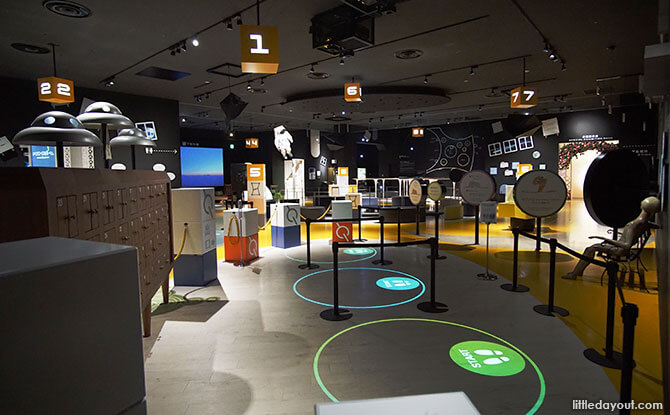 In the next room of the museum, Imagination, visitors can get hands-on with various interactive exhibits.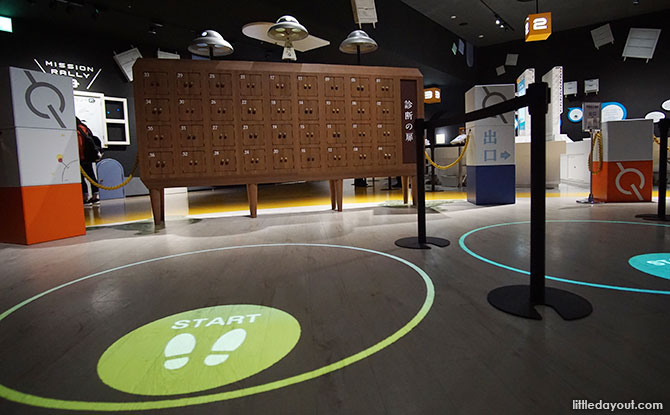 There are some quirky ones like the Space Self-Diagnosis station where you can determine what type of alien you are.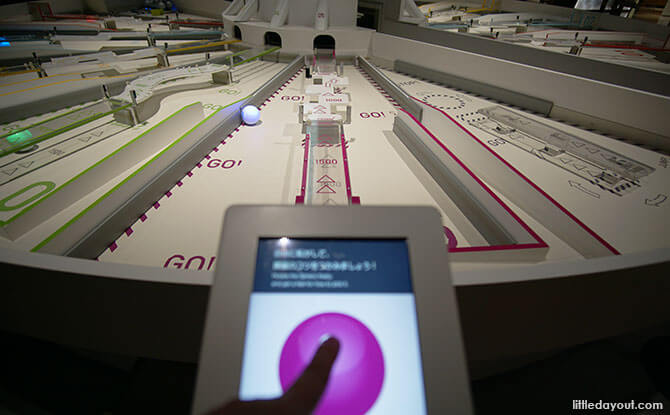 Or test your skill by steering a remotely-controlled ball around an obstacle course.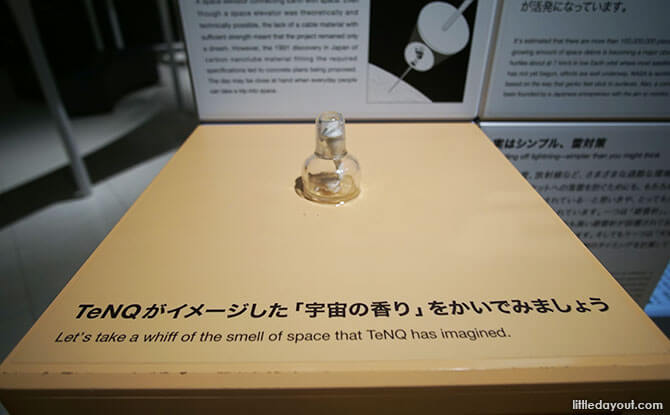 Ever wondered what space smells like? Find out what TeNQ Space Museum imagines it to be.
The space-theme extends even to the recycling bin at Refreshment Corner. Put in a bottle into the "black hole" and hear what happens.
---
Make Connections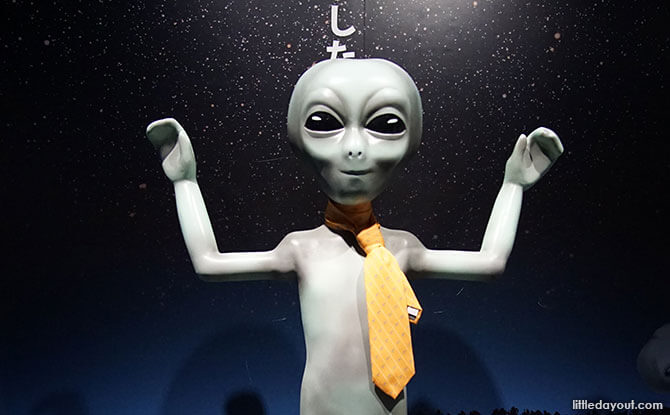 As you bid TeNQ Space Museum farewell, be sure to take some photos at a fun photo gallery.
It's a fun way to takeaway a memory from the visit.
There is also the Space Store where you will be tempted to buy a space-themed memento to remember your visit.
---
Things to Note about TeNQ Space Museum
Entry to the TeNQ Space Museum takes place at set times which correspond to the first two video presentations. Theatre Sora alternates between two shows. The entry time which you are given will be determined by which show at Theatre Sora you wish to watch.
Take note that TeNQ Space Museum does not admit children under 4 years old, except on designated Family Days. Kids who are under 10 years old need to be accompanied by an adult.
There is also a TeNQ Space Museum Audio Guide available for free download on the Apple App Store and Google Play Store.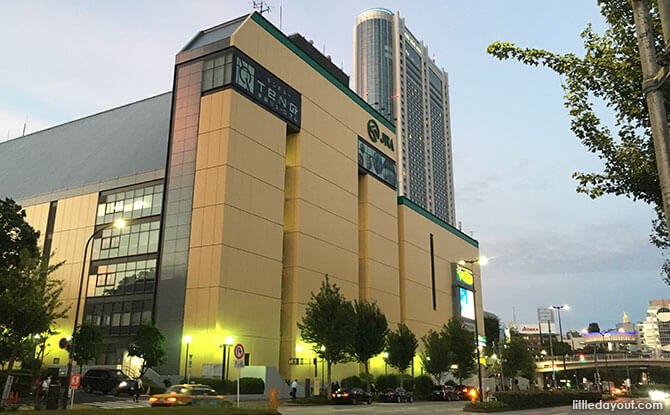 The TeNQ Space Museum is located on the 6th floor of the Yellow Building at Tokyo Dome City.
---
TeNQ Space Museum, Tokyo, Japan
Where: Yellow Building 6F, Tokyo Dome City, 1-3-61, Koraku, Bunkyo-ku, Tokyo, Japan
Website
Originally published in August 2018.