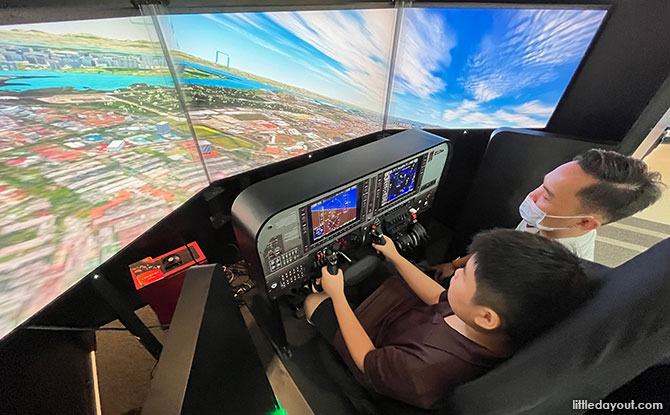 Power up the engines and roll down the runway and into the skies at Jewel Changi Airport's Changi Experience Studio's latest attraction, a flight simulator.
---
Climb Aboard a Flight Simulator at Changi Experience Studio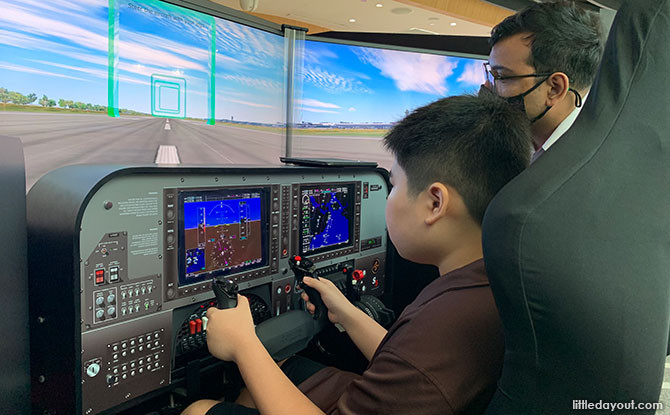 The "Take Flight at Changi Airport" aviation experience is something which anyone who has ever been fascinated by airplanes and flying will be excited by. This flight simulator experience is a chance for both young and old to get a feeling of what it is like to pilot a plane.
The simulator is based on the Cessna 172A, single-engine plane. The controls on the simulator are realistic and the scenery out of the "window" was beautiful. Taking off from Changi Airport's runway, the simulator's flight path flies over eastern Singapore, head over the Marina Bay area for a nice view of the city, before a landing at Seletar Airport.
---
-- Story continues below --
The 15-minute flight simulator experience at Changi Experience Studio is conducted Aeroviation, a flight school based in Singapore.
---
The 'Take Flight at Changi Airport' Aviation Experience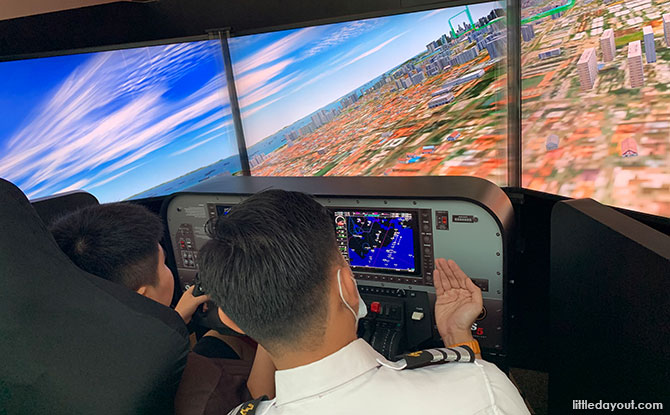 The flight simulator is set up for one person at time. Thankfully, there is a patient instructor at the participant's side at all times.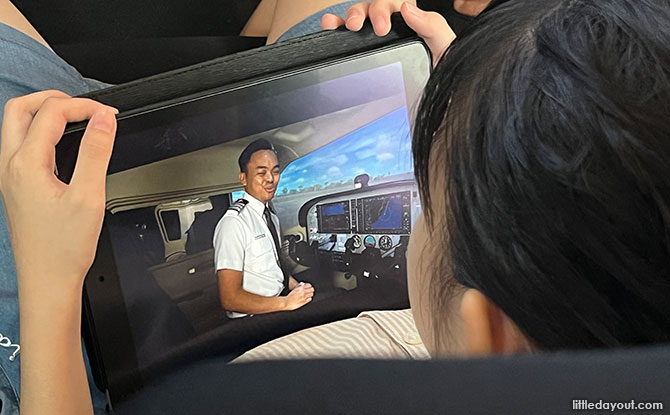 After a quick briefing video, it is time to turn up the throttle and take to the skies.
If you think it is like playing a video game on your game console, it is not. The simulator responds like how a plane does. It is a fun challenge to learn how to manoeuvre the controls while "soaring through the skies".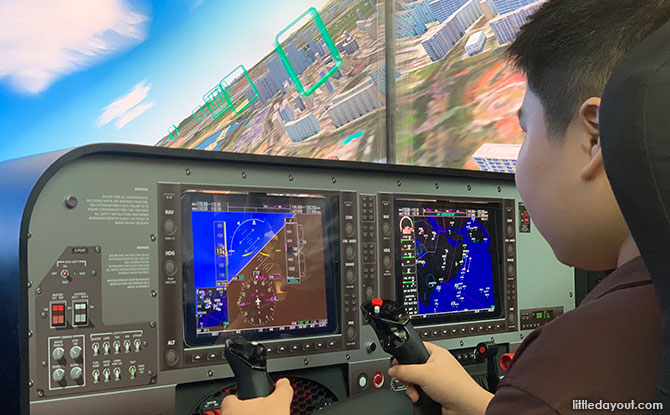 Overall, it was a great way to get a taste of what it would be like to fly a real airplane.
---
Things to Note
Participants need to be at least 7 years old and a minimum height of 110 cm.
During the September 2022 school holidays, from 1 to 11 September, 11 am to 1 pm and 2 pm to 5 pm, a flight instructor, who is a trained pilot, will also be present to meet and greet with those taking part in the flight simulator experience.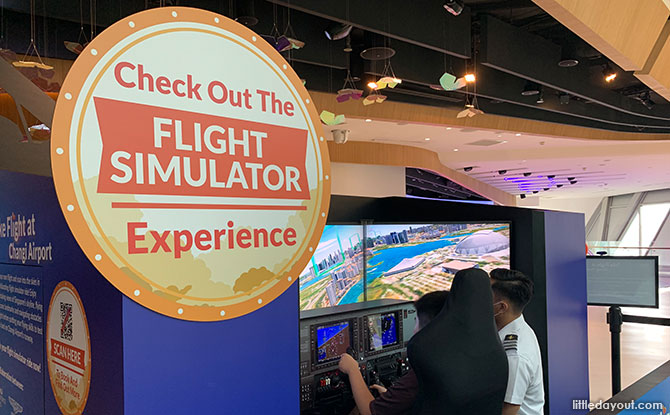 The "Take Flight at Changi Airport" Aviation Experience bundle rate is $49 for adults and $45 for children and seniors, and is inclusive of entry to Changi Experience Studio (normally $25 for adults and $17 for children). It is advisable to book tickets to the flight simulator at Changi Experience in advance.
There is also a September 2022 school holiday promotion where the Changi Experience Studio standard entry tickets (not inclusive of the flight simulator) are going for $20 for adults and $17 for children. Locals can enjoy rates of $15.20 for adults and $10.40 for children.
Children who wish to take part in the flight simulator experience will need to be accompanied by an adult (who has paid for entry into Changi Experience Studio).
Get more details here.