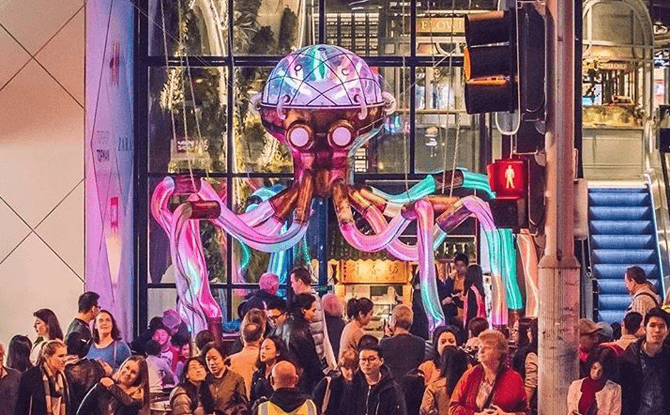 i Light Marina Bay 2018 brightens up the Marina Bay and Esplanade Park area from Friday, 9 March till Sunday, 1 April 2018. During these four weeks, festival-goers will be able to admire the 22 light sculptures that will be lit up from 7.30 pm onwards.
Many of the light artworks are interactive, encouraging people to step through them, hammer away on them and even give them a bear hug. Here are five interactive artworks that you should keep an eye out for at i Light Marina Bay 2018.
Interactive Artworks At i Light Marina Bay 2018
Cradle2Cradle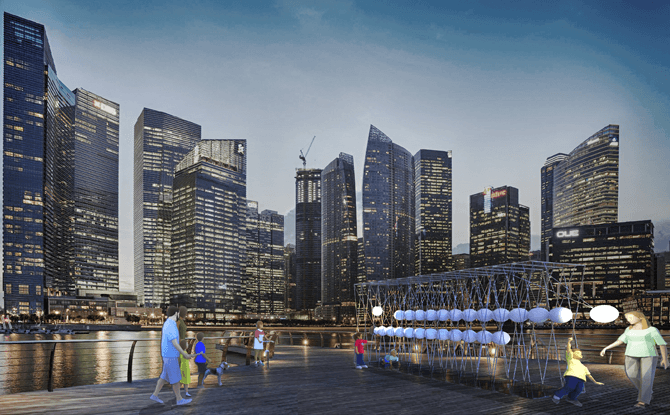 A supersized version of Newton's Cradle, an apparatus that demonstrates the conservation of energy, the interactive artwork Cradle2Cradle almost begs festival-goers to get its swinging spheres going. These spheres light up as energy is transferred through them, providing an illuminating, artistic example of science in motion. This i Light Marina Bay 2018 interactive artwork makes use of micro-generator technology and is the creation of William Kwan and Kenny Chia from DP Design, Singapore.
Dancing Grass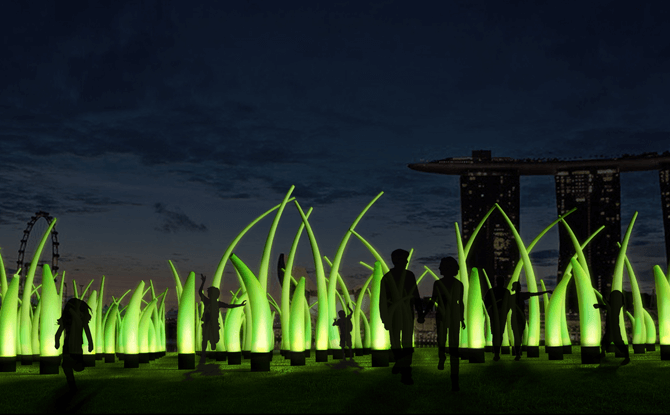 "Come and dance with me" beckons the interactive light sculpture, Dancing Grass, at i Light Marina Bay 2018. Emulating the movement of a grass field as the wind blows through it, Dancing Grass is also a metaphor for Singapore where a diverse group of people live together harmoniously. Festival-goers can join the glowing grass and touch and hug them. Dancing Grass is created by Yuree Hong and Siyoung Kim from South Korea.
---
-- Story continues below --
illumaphonium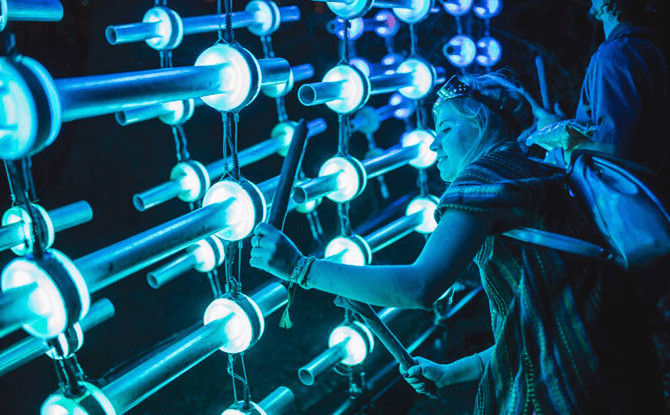 Standing at over three and a half metres tall, illumaphonium is a musical light sculpture that encourages i Light Marina Bay 2018 festival-goers to interact with it by hammering away at its more than 100 chime bars. Each bar responds to touch with changing patterns of light and sound, turning the viewing experience into a communal, multi-sensorial music-making experience. This interactive artwork at i Light Marina Bay 2018 is the brainchild of British installation artist, Michael Davis.
Octopoda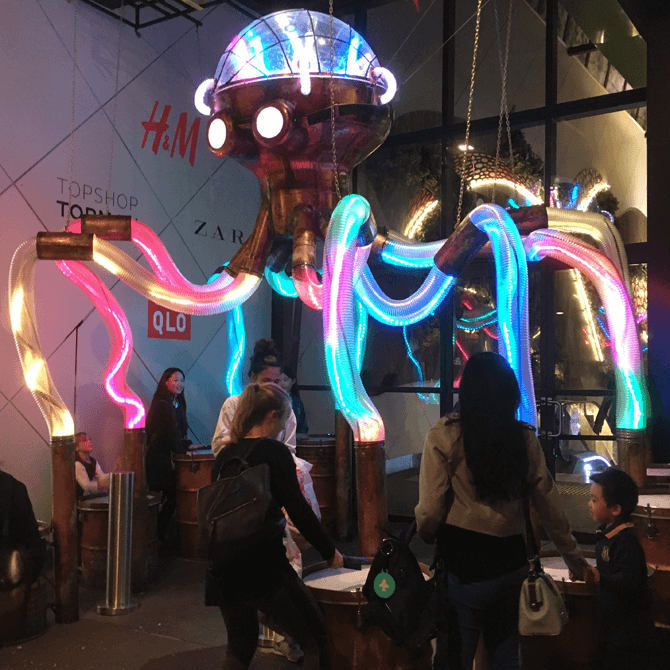 Created by amigo & amigo from Australia, this steampunk, crazy-looking octopus-like art sculpture is an interactive light art installation. Each of its eight tentacles is a drum that wraps festival-goers into its tentacle percussion group. Play your part to activate the lights and colour of the Octopoda in a display of rhythm and light.
Kloud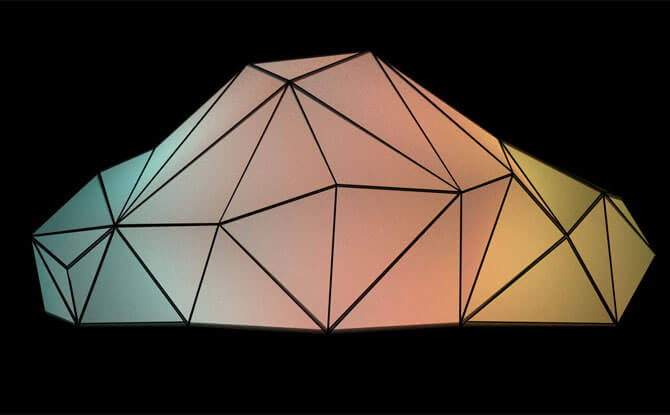 Built to be touched and interacted with, Kloud by the School of Interactive & Digital Media at Nanyang Polytechnic connects people through its multiple surfaces. Touching the cloud will disrupt it lights while a companion web app allows for digital interactivity.