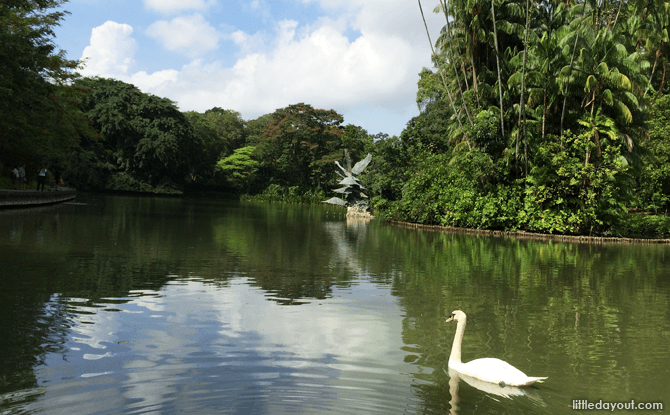 Swan Lake at Singapore Botanic Gardens is a much-beloved feature which has seen countless generations of children come up to its banks to peer into its waters and even feed the lake's aquatic inhabitants.
In fact, it is hard to miss Swan Lake when visiting the Tanglin Core of Singapore Botanic Gardens as the large water body runs down a length of the park's expanse. With elegant wrought-iron shelters by Swan Lake, it is a charming spot for visitors to stop for a rest and to admire the view.
Most people would know, or at least can guess, that the lake's name is derived from the white mute swans that grace the lake. These birds are from Amsterdam and still attract the gaze of many visitors as they glide elegantly around their namesake lake.
So, if you knew that fact, here are other five interesting things that you probably did not know about Swan Lake at Singapore Botanic Gardens.
---
It is the Oldest Ornamental Water-feature in Singapore
Swan Lake is a man-made water feature. It was built in 1866, not long after the Singapore Botanic Gardens was established in 1859. Before it was called Swan Lake, it was called the Main Lake or First Lake.
---
Connection Between Lake's Sculpture and Stamps
At the centre of Swan Lake is a dynamic looking sculpture of swans taking to the air. This sculpture is known as Flight of Swans. It is a bronze sculpture and was installed in 2006. The sculptor is Mr Eng Siak Loy, a successful artist whose long career started off at the Singapore Academy of Art in the 1960s. He is also a prolific designer of stamps and coins, having designed 56 sets of Singapore stamps and 18 sets of coins.
---
Depth of Swan Lake at Singapore Botanic Gardens
The entire surface area of the lake is slightly less than 1.5 hectares. Now, if you have ever stared into the waters at Swan Lake and wondered how deep it is, the answer is about four metres deep. In other words, don't fall in.
---
Swan Lake Gazebo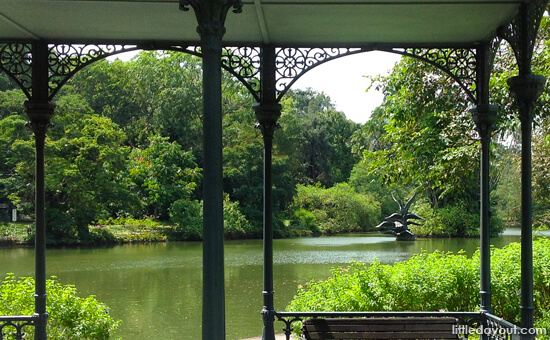 The Swan Lake Gazebo is made of cast iron with a wooden roof. It was first located at Singapore Botanic Gardens in 1969 and continues to welcome visitors to sit in its shelter till today.
---
Connection With One of the Gardens' Newest Attractions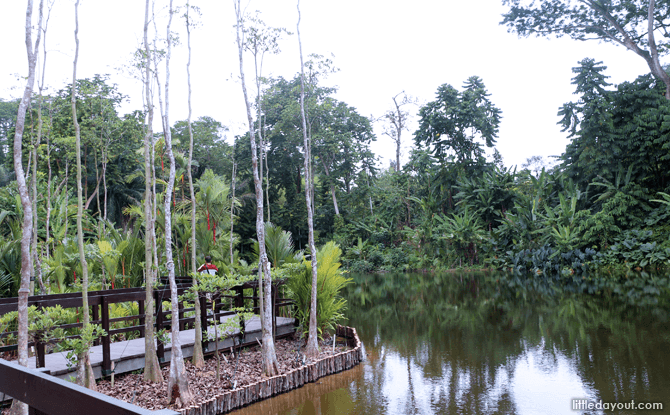 The Pulai Marsh at Keppel Discovery Wetland is a freshwater forest wetland which opened in 2017. The Pulai Marsh supports a variety of plants and wildlife and sits upstream from Swan Lake. The waters from Pulai Marsh, one of the Gardens' newest attractions, eventually flows into one of the Gardens' oldest, Swan Lake. The waters from Swan Lake serve as an water supply for the plants found within the Tanglin Core.