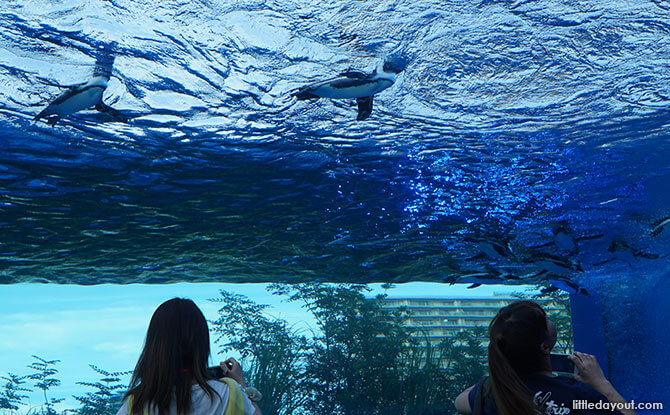 Sunshine Aquarium has one of the most unique locations for an aquarium – the rooftop of a shopping mall. Found at the top of the World Import Building at Sunshine City in Ikebukoro, Tokyo, Sunshine Aquarium is just an express elevator away from the shopping mall below.
Upon entering Sunshine Aquarium, plunged straight at the first indoor zone of the aquarium – Ocean Journey.
Marine Journey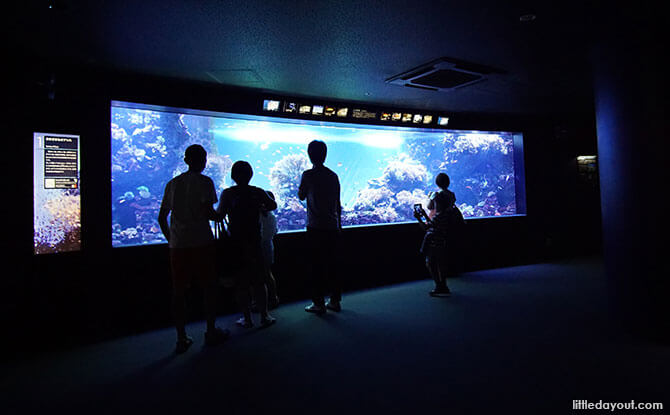 At the first section of Sunshine Aquarium, you will find aquatic exhibits centred around coral reefs and the marine creatures that call it home.
Further in, the Sunshine Lagoon exhibit allows visitors a chance to view larger aquatic creatures too.
There are other displays with marine animals such as sea jellies too.
Waterfront Journey
One floor above, the journey at Sunshine Aquarium continues.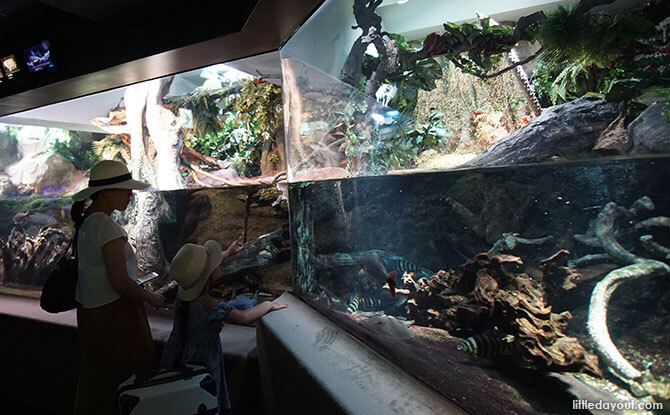 Explore the life found in rivers, lakes and coastal regions from around the world. Visitors can view habitats ranging from the mangrove forests of Southeast Asia to the rivers of Africa.
Besides aquatic fish, this Sunshine Aquarium zone also has animals such as reptiles on display.
One of the exhibits showcases Lake Seals. Unlike their sea-going cousins, the lake seals are freshwater seals and make their homes on inland bodies of water.
At the Marine Garden
Once you are ready to leave the indoor zone, head back downstairs and step outdoors into the final zone at Sunshine Aquarium – the Marine Garden. High above the urban landscape of Tokyo, the Marine Garden is home to animals such as Penguins, Seals and Pelicans.
They can be viewed against the backdrop of Tokyo's Ikebukoro's skyscrapers.
The penguins are kept in a glass enclosure that visitors can stand underneath and watch as the little birds "fly" through the water overhead.
Sunshine Aquarium also holds shows at the Marine Garden. These shows are a good way to view the animals. Take note that the show commentary is in Japanese. Check onsite for showtimes.
There is a café located at the outdoor Marine Garden area too.
Visiting Sunshine Aquarium
Sunshine Aquarium is not a very large aquarium but it does occupy a unique spot in the middle of Tokyo. Here, visitors can view aquatic animals and is one of the many things to do at Sunshine City.