Movie studio Toho Co has announced that the well-loved film, "Spirited Away", by renowned Japanese director Hayao Miyazaki will be adapted into a stage play in Japan for the first time in February next year.
Spirited Away is often considered one of Miyazaki's best films and features protagonist Chihiro, a 10-year-old girl moving with her parents to their new home. The family gets lost and find themselves lost in the world of gods and supernatural beings ruled over by the sorceress Yubaba, who turns Chihiro's parents into pigs. Chihiro must use all her wits to survive, turn her parents back into their original form and return to the human world.
---
Stage Production of Spirited Away
The stage production of the 2003 Oscar-winning film will have its world premiere at Tokyo's Imperial Theater in February 2022. It will later be staged in Osaka, Fukuoka, Sapporo and Nagoya between April and July.
The stage adaption will be written and directed by John Caird, honorary associate director of the Royal Shakespeare Company and a big fan of Miyazaki's work.
Director Caird said in a statement: "I feel so excited and privileged to be working on the first-ever stage adaptation of Spirited Away. I have for many years now regarded Hayao Miyazaki as one of the preeminent geniuses of world cinema and the greatest ever proponent of the anime form."
---
Cast in the stage production of Spirited Away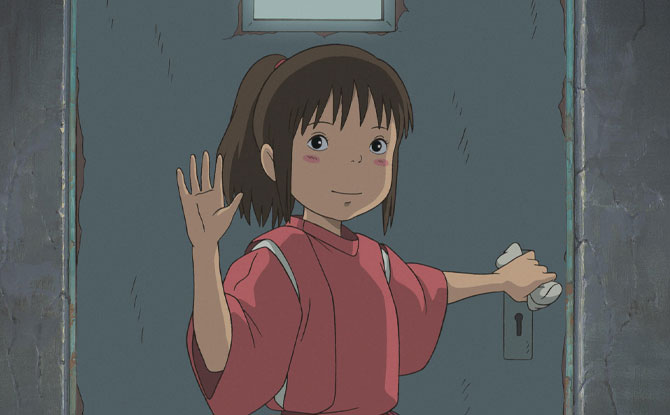 The play has so far cast two actors as protagonist Chihiro, Kanna Hashimoto and Mone Kamishiraishi.
Mone Kamishiraishi, 23 is the actor who voiced the lead character Mitsuha Miyamizu in the 2016 fantasy animation blockbuster "Your Name." by Makoto Shinkai. Kanna Hashimoto, 22, is an actor and former singer who began her career as a member of the Japanese idol girl group Rev. from DVL, She is known for her role as Kagura in "Gintama" about the adventures of a samurai and his friends.
"The theme of Spirited Away is to awaken the power to live," Toho board director Atsuo Ikeda said. "At a time when many people are suffering economically and mentally amid the COVID-19 pandemic, the stage play can send a big message."