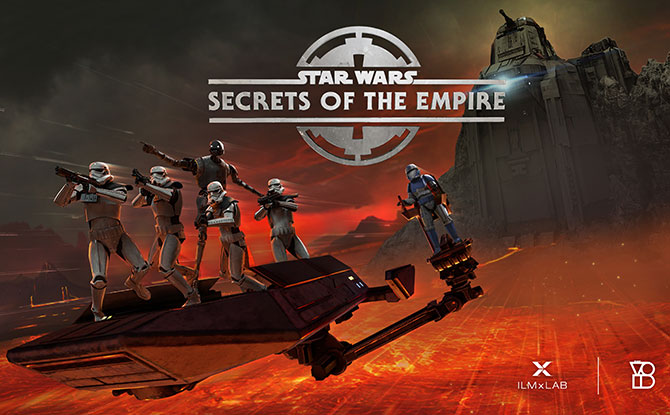 Fans of Star Wars, look out for Star Wars: Secrets of the Empire – the first-of-its-kind hyper-reality experience created by THE VOID and ILMxLAB as it hits Resorts World Genting, Malaysia later this year.
Full-Sensory, VR Experience
A location-based Virtual Reality (VR) experience, Star Wars: Secrets of the Empire will take players on a breathtaking adventure into the Star Wars universe where they can walk freely and untethered on an interactive stage, made possible only by cutting-edge technology courtesy of THE VOID.
The VOID is a Utah-based company that creates large-scale VR experiences which allow users to freely roam through a large, maze-like environment. The company employs all sorts of tricks to push the VR illusion to its fullest and extend it beyond the limits of a headset. Simply put, if there's an object in front of you in a VOID VR experience, there likely will be a physical feature – such as a wall, a button, or a chair – that you can reach out and touch.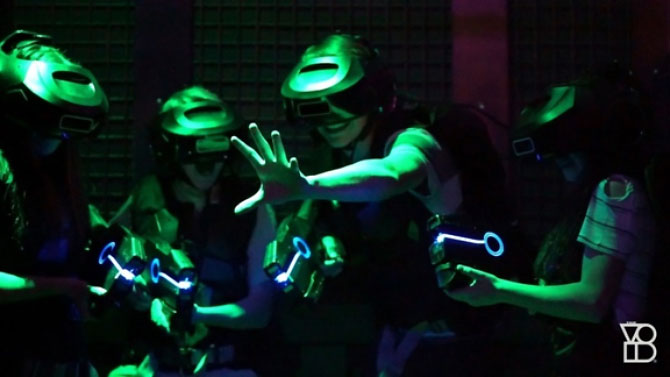 Star Wars: Secrets of the Empire is one of THE VOID's biggest projects ever and promises to be a VR experience like none other. Multi-sensorial, guests will feel the impact of blaster bolts, and even smell the smoke from the surrounding environment – a truly 4D journey it's going to be!
Craig Watson, Chairman of The VOID said: "The VOID's hyper-reality experiences are taking people to worlds that, until now, only existed in their imaginations. The VOID is leading location-based entertainment to the next level. By making the impossible real and allowing guests to step into completely new and alternate realities. In Star Wars: Secrets of the Empire you can hear, feel, touch and even smell bringing them closer to the story, characters and places."
The VR experience is expected to be one of the key attractions at Resorts World Genting.
Go on a VR Mission with Star Wars: Secrets of the Empire at Resorts World Genting
Reality and imagination will mix to deliver a fully immersive experience that evokes all the senses; the creators want you to hear, feel, touch, and smell so as to really draw you into the story, and allow you to feel for the characters, and the places you encounter.
The mission, if you choose to accept it, will require a team of four to travel to the molten planet of Mustafar and sneak onto an Imperial Base. During the mission, you'll encounter familiar Star Wars characters as you navigate dangers at every turn.
Before you step into the infamous far, far away galaxy to infiltrate an Imperial base, each team member will be geared up with a backpack-based computer rig and headset, debriefed, and off you go! While navigating the many unforeseen dangers, don't be surprised – or too distracted – when you come across familiar Star Wars characters you so love and know! Remember to stay focused!
Brian Machamer, Senior Vice President of Theme Park at Resorts World Genting said: "We are proud to be partnering with The VOID to deliver world-class content and cutting-edge technology providing our visitors with an exciting experience that will be the first of its kind in Asia."
Vicki Dobbs Beck, Executive in Charge of ILMxLAB said: "At ILMxLAB, our goal is for people to 'Step Inside Our Stories' and now Malaysian and Asian audiences will have the opportunity to do just that as they experience the excitement and adventure of Star Wars: Secrets of the Empire."
Stepping into Star Wars: Secrets of the Empire will be a dream come true for devotees of the Empire as you can finally realise your childhood fantasy to be a part of this epic space universe. Expect more details on the VR experience to be announced in the near future.
Star Wars fans, time to plan a trip to Resorts World Genting?