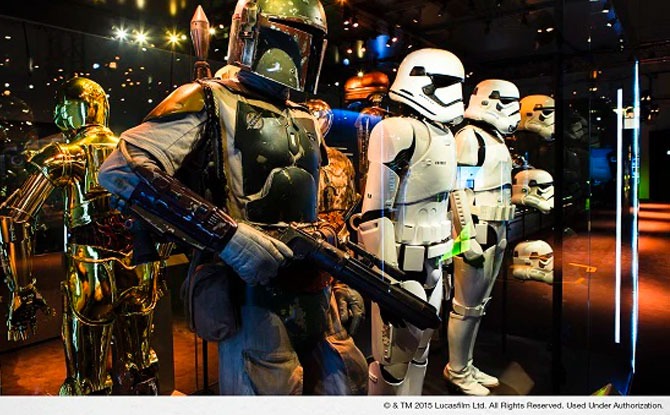 Calling all Star Wars fans! This is an exhibition not to be missed! From 30 January to 13 June 2021, the Force will be especially strong in Singapore as ArtScience Museum and Pico Pro collaborate to host Star Wars Identities: The Exhibition. Singapore will be the final stop of the exhibition's global tour.
Star Wars Identities: The Exhibition is themed around the simple yet profound question of "What force shapes you?" There will be close to 200 original items from the extensive Lucas Museum of Narrative Art archive on display.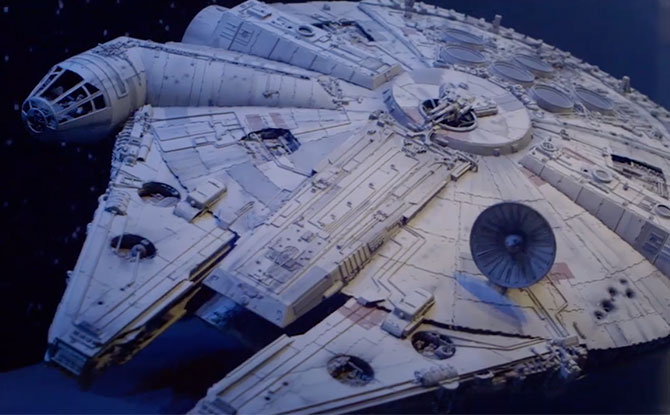 Closely interwoven with the collection and content, the experience allows the visitors to discover their personal identities in the Star Wars galaxy. Visitors will embark on a customised, interactive identity quest to gain new insights on the Star Wars characters while discovering their own identities at the end of the quest.
---
The Collection at Star Wars Identities: The Exhibition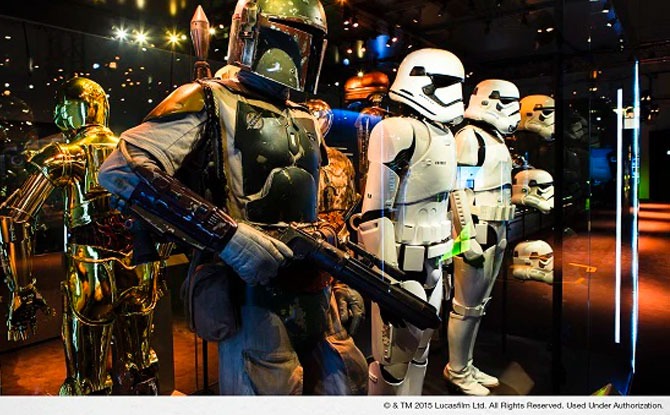 The vast and exclusive showcase includes some 200 authentic props, models, costumes, and artwork from the original Star Wars films. This rich collection spans the original Star Wars canon, drawing from the classic (1977 to 1983) and prequel (1999 to 2005) trilogies, the animated series Star Wars: The Clone Wars, as well as Star Wars: The Force Awakens.
Expect to see fan favourites such as Darth Vader, R2-D2, Chewbacca, Boba Fett, Yoda, and the Millennium Falcon – among many others – on display.
The creative process of filmmaking from early concept drawings, storyboarding, model making, through to puppetry and costume design, will also be highlighted at STAR WARS Identities at ArtScience Museum.
---
Star Wars Identities Experience
The STAR WARS Identities exhibition cover three major exhibition themes: the characters' origins (Origins), the influences that shaped them (Influences), and the personal choices that altered their lives (Choices).
"Through the exploration of the characters and worlds of Star Wars, this interactive exhibition connects us with themes that can resonate with our own sense of self, familial identity and shared experience. In Singapore, the exhibition will engage that connection…fantasy meets reality, with a dash of reflection and adventure," said George Lucas, creator of Star Wars.
---
Tickets and Reservations for Star Wars Identities at ArtScience Museum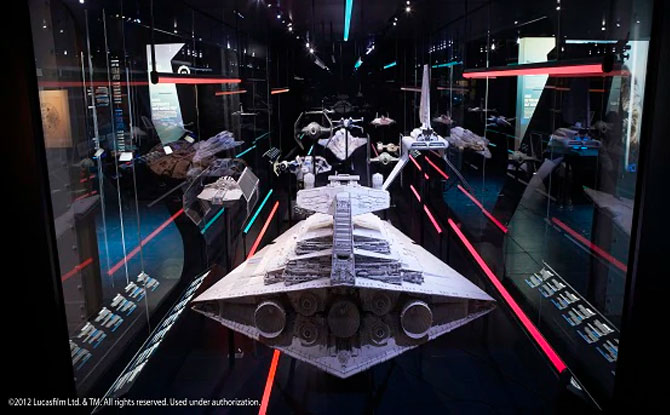 Tickets to the Star Wars Identities: The Exhibition is available for purchase from 15 January at all Marina Bay Sands box offices and website. Due to limits in venue capacity and timed entry to the exhibition, guests are strongly encouraged to pre-purchase tickets online before their visit. The ArtScience Museum's operating hours are extended till 9 pm, with the last admission at 8 pm on Fridays and Saturdays. The SingapoRediscovers Vouchers can also be redeemed for visits to any of ArtScience Museum's exhibitions1.
Visitors can begin their adventure in the world of identity at the site here and visit Marina Bay Sand's website here.