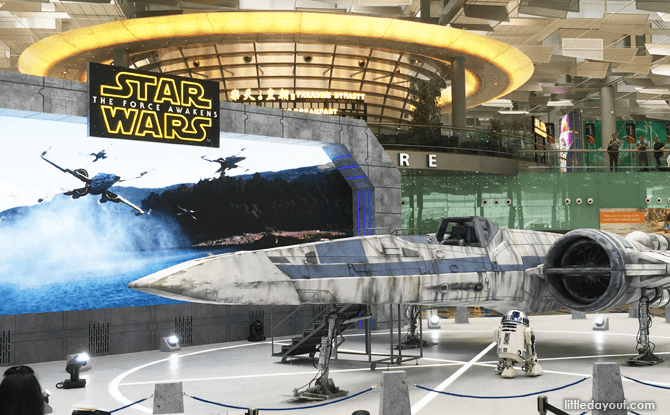 Over the years, Changi Airport has welcomed many different aircraft. This year-end holiday season, it is receiving not one but two more; however, this time, they are from a bit further away than usual.
Star War Fighters at Changi Airport
An X-wing Fighter and TIE Fighter have come to roost at Changi Airport for the holidays. These rival Star Wars flghters have docked at the public areas of Terminal 3 and Terminal 2 respectively.
At the Terminal 3 Departure Gate, the public can pose with a life-sized replica of an X-wing fighter.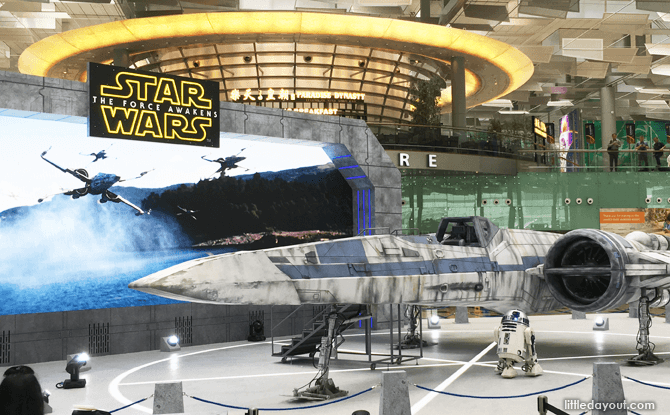 The public can also view a display of Star Wars items and play with an interactive panel where translator droid C-3PO ("human-cyborg relations") will expound phrases and sayings in a host of international languages.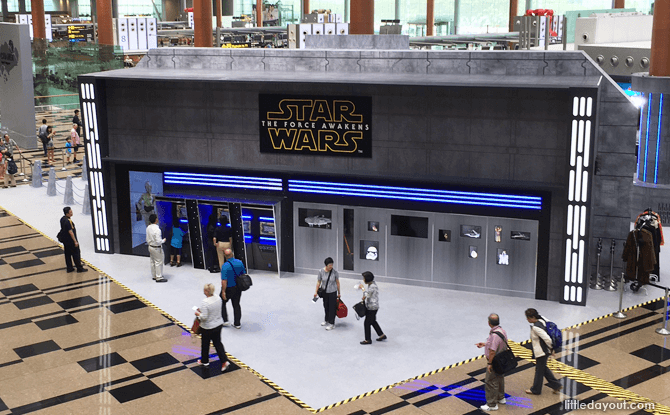 Over at Terminal 2 is a scale model of an Imperial TIE Fighter.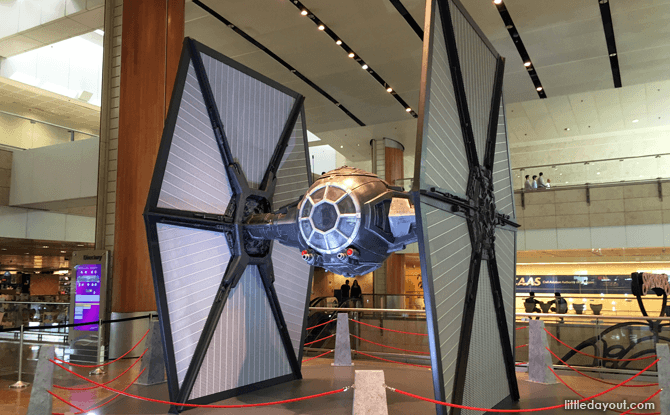 The displays are part of the run up to the opening of the highly anticipated new Star Wars movie, The Force Awakens.
The Star Wars models at Changi Airport were officilally launched with a parade on 12 November 2015.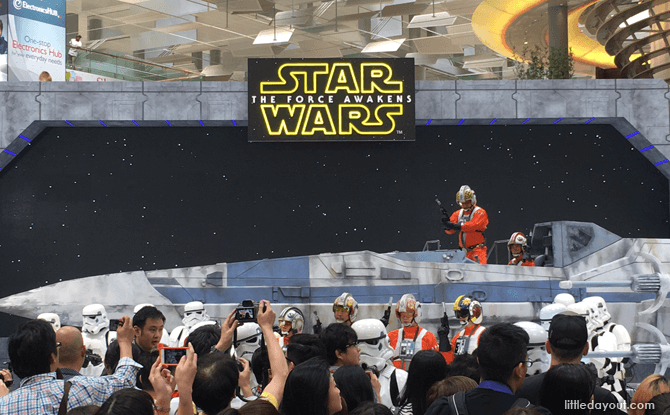 Other activities behind held at Changi Airport during the November and December School Holidays 2015 includes a Norwegian-themed Christmas winterland bouncy castle. The playhouse features a four-metre high slide, an illuminating ball pit, a ski slope and even a rock climbing lighthouse station for juniors to conquer. There is also a miniature obstacle course where the public can navigate BB-8, the new orange-and-white Star Wars droid, through.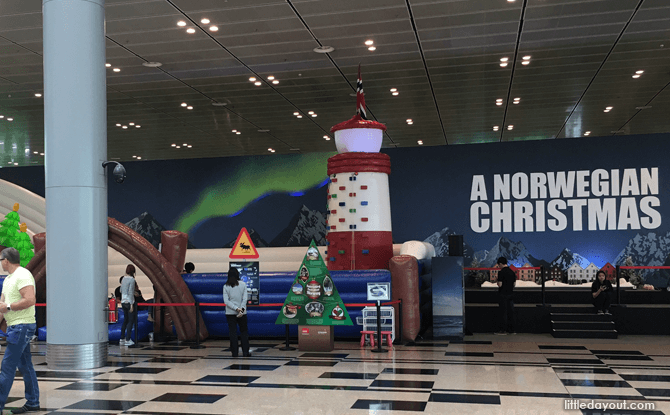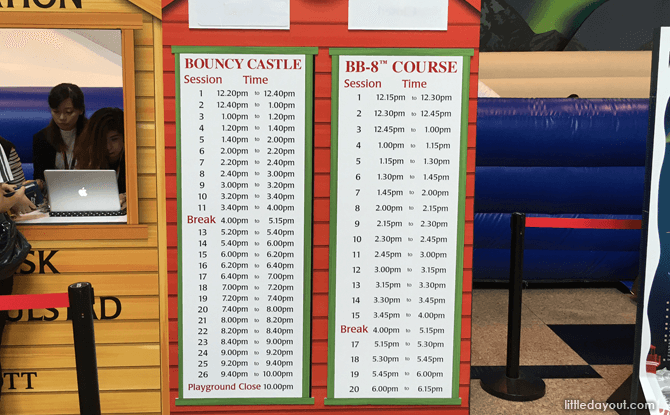 There will also be Star Wars: The Force Awakens luggage tags, tote bags and stickers for fans to collect. Eight limited-edition Star Wars plush toys exclusively available at Changi Airport will also be released for sale. The plush toys include popular Star Wars characters Yoda, Chewbacca, Darth Vader, Boba Fett, Stormtrooper, BB-8, C-3PO and R2-D2 and can be purchased for S$6 when released, with a minimum spend at Changi Airport
Star Wars at Changi Airport takes place from 12 November 2015 to 5 January 2016. For more details on activities at Changi Airport, click here.