On 31 December 2022, watch a kaleidoscope of colours fill the sky at the STAR ISLAND Singapore Countdown 2022 – 2023 at Marina Bay. The 70-minute fireworks musical extravaganza is returning to The Float after a two-year hiatus.
---
STAR ISLAND Singapore Countdown 2022 – 2023: Fireworks Extravaganza on New Year's Eve
Held in conjunction with the Marina Bay Singapore Countdown 2023, STAR ISLAND Singapore Countdown 2022 – 2023 will feature artisanal Japanese fireworks that have never been featured anywhere in Southeast Asia.
It will be back at full scale with a 22,000 seating capacity and is presented by major global payment brand JCB and with Sanrio as the Premium Sponsor.
This year's STAR ISLAND Singapore Countdown show will include artisanal "Ghost Effect Shell" fireworks which have been designed to bloom in Singapore's stunning colours, a red-to-white gradation across the sky.
---
Hanabi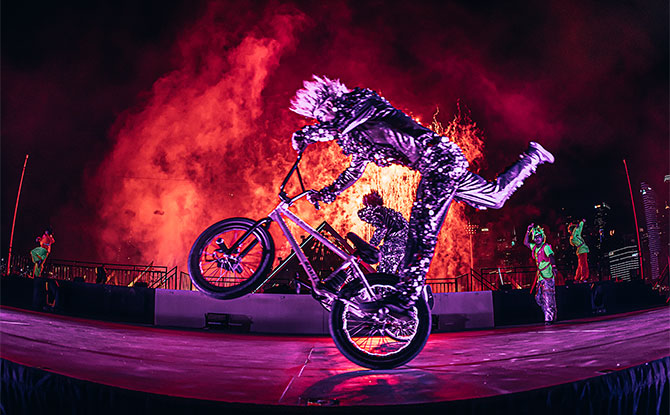 Ticket holders will get to experience a futuristic twist on the traditional Japanese hanabi entertainment show. Hanabi – the Japanese word for fireworks – is a long-standing summer tradition all across Japan, where people gather to eat, drink and watch firework displays in the cooler summer nights.
STAR ISLAND Singapore Countdown 2022 – 2023 takes the tradition into the future with the use of technology and experiential show elements.
This year's show will feature a brand new storyline set to the 70-minute unique soundtrack. State-of-the-art sound technology will excite the audience together with an immersive sound experience.
Expect Live DJ performances, family-friendly entertainment zones and gastronomic offerings at the food village as part of the STAR ISLAND experience.
Kenji Kohashi, Executive Producer of STAR ISLAND, said, "We are determined to create the best countdown experience for Singaporeans and international tourists alike to usher in the New Year, and have been planning how to choreograph our Hanabi into a brand new, spectacular storyline that will be in symphony with the fireworks, an immersive sound experience, dynamic laser displays and stage performances – painting the skies with Marina Bay as the backdrop."
---
Free Admission Prequel to STAR ISLAND (25 to 30 December 2022)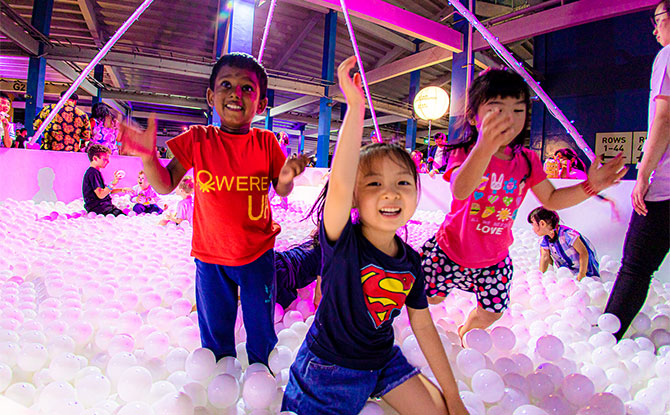 STAR ISLAND will also be hosting a free admission event preview, "Prequel to STAR ISLAND", at the Marina Bay Sands Event Plaza from 25 to 30 December 2022. At the event, visitors will be able to get a sneak peek of the show.
On 31 December, the area will then be transformed into a ticketed satellite location for the main show.
---
Tickets to STAR ISLAND, The Float at Marina Bay
Tickets will go on sale on 20 October, ranging from $88 to $318 (VIP experience). VIP and Premier tiers come with exclusive entitlements.
Each ticket permits entry to the seated gallery at The Float at Marina Bay and access to the food village. Parties looking to celebrate in luxury can reserve a "SUITES" package that comes with a bird's eye view of the show, complete with sofa seats, table service, and exclusive lounge access. Limited "SUITES" tier start from $10,888 respectively.
Get more details here.