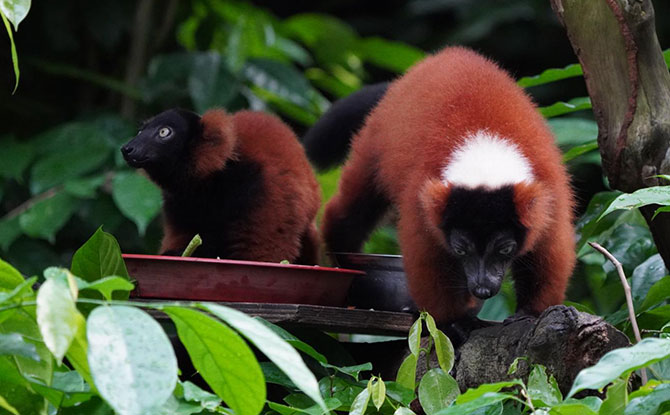 Earlier this year, Singapore Zoo welcomed two critically endangered red ruffed lemurs to the wildlife park. Born on 22 February 2020, the twins were the first of the species to be born at Singapore Zoo in more than a decade.
Red Ruffed Lemur Family at Singapore Zoo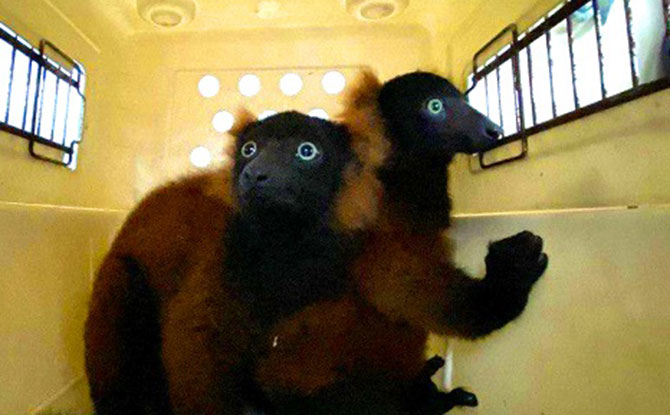 The proud parents of the two new lemurs are Bosco and Minnie. Now almost five months old, the youngsters are almost the same size as their parents.
The family can often be spotted together at mealtimes.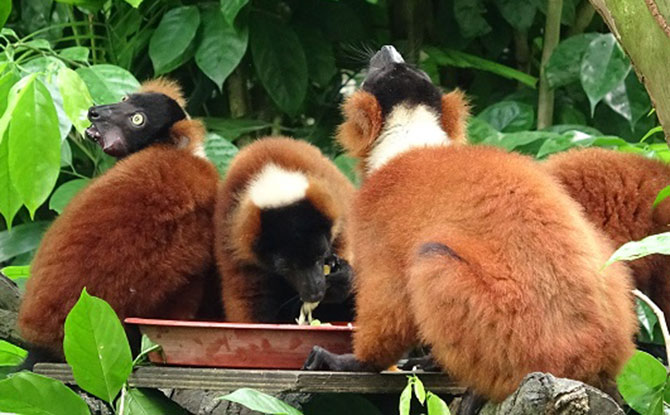 Daddy Bosco, who is 11 years old, was born at Singapore Zoo. His mate, 8-year-old Minnie, comes from Yokohama Zoo in Japan. She arrived in 2016 and was chosen for her genetic compatibility with Bosco.
The birth of the twins is especially significant as reproduction amongst red ruffed lemurs is difficult. Breeding only taking place once a year and females red ruffed lemurs are only fertile for one day.
---
Critically Endangered Species
The red ruffed lemurs are native to northeastern Madagascar. A unique feature of the species is that it has six bottom teeth which it uses as a tooth comb to groom its fur and pull the skin off fruit. They are a sister species to the black-and-white lemurs.
In the wild, the species is threatened by habitat loss due to illegal logging and hunting.