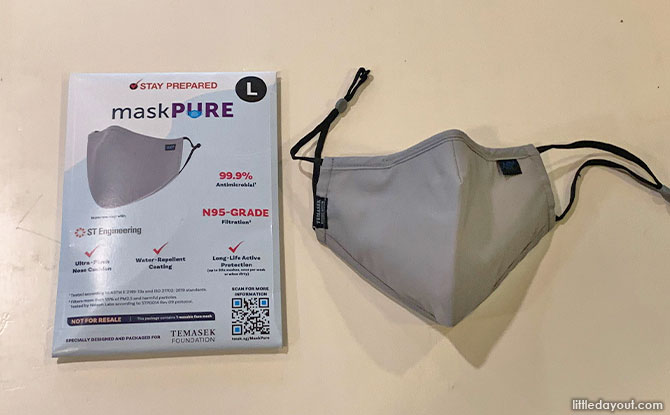 Face masks remain an important layer of defence to keeping individuals and the community safe, as we progressively resume our daily activities while living with COVID-19. Temasek Foundation will be offering one free MaskPure AIR+ reusable mask to each Singapore resident that is now available for collection.
---
MaskPure AIR⁺ Reusable Antimicrobial Mask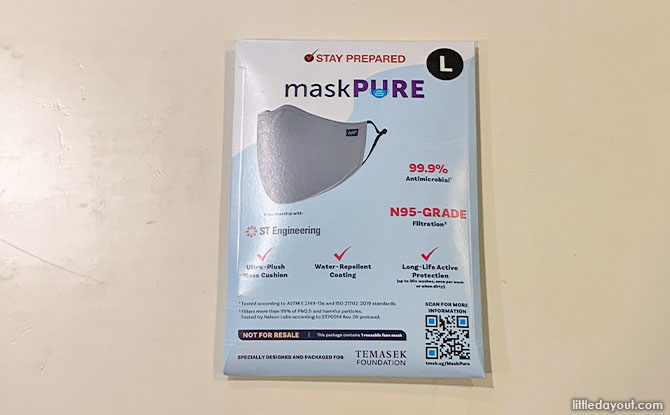 These masks are designed by ST Engineering and provide proven N95-grade filtration against PM2.5 and harmful particles, and antimicrobial protection against 99.9% of viruses and bacteria.
The mask is also more breathable than standard N95 filters and retains its protective features for up to 30 rinses or more than 7 months if worn daily and rinsed weekly. The water-repellent mask can be rinsed once a week or when dirty.
After 30 rinses, the mask can continue to be used like an ordinary mask or used with other masks for added protection. Incorrect rinsing methods will reduce the effectiveness and durability of the mask.
There is more information on how to use, rinse and care for the MaskPure™ AIR+ reusable mask can be found at the site here.
---
New Mask Sizing For The MaskPure AIR⁺ Reusable Antimicrobial Mask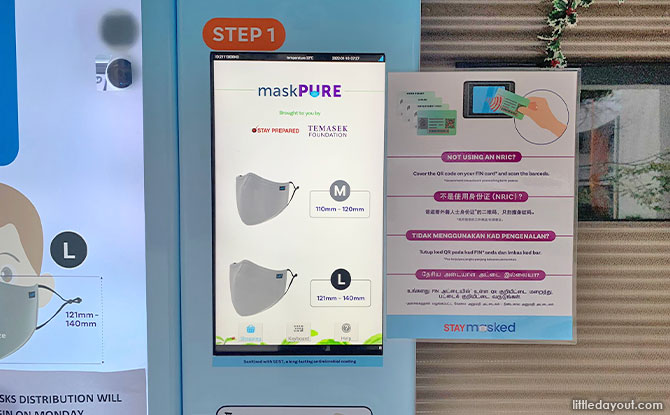 The masks come in 2 sizes, M and L, for all adults and some older teenagers. Residents should note that the sizing is different from previous free masks, so residents should check their mask size at the link here before heading down to the vending machines to collect or order more.
---
How to collect the free MaskPure AIR⁺ Reusable Antimicrobial Mask

To collect the masks, residents must bring along their government-issued IDs or manually key in their ID numbers at any of the #StayMasked vending machines located island-wide.
The collection starts on Monday, 10 January 2022, at 10 am and ends on Sunday, 23 January 2022, at 11.59 pm. There is sufficient stock of free masks, so there is no need to rush.
There are about 1000 machines in community centres or clubs, Residents' Committee centres, select bus interchanges, select recreation centres for migrant workers, Plaza Singapura and Temasek Shophouse (near Dhoby Ghaut MRT station).
Additional masks may be ordered online between Monday, 10 January 2022 and Saturday, 22 January 2022, 11.59 pm, here at $13 each. Interested residents may order up to 5 masks per mask type, subject to availability.
Information on the specifications of the mask can be found at the link here and more information can be found here.