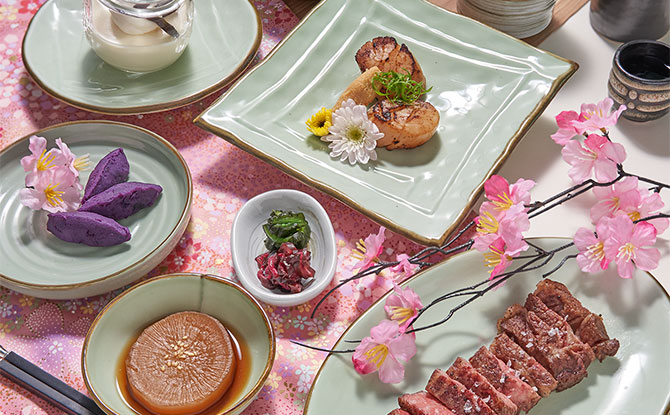 Savour the authentic flavours of Japan while enjoying the lush panoramic views of the rainforest and the harbourfront on the Fly Me To Japan Dining Experience.
From 1 July to 30 December 2021, embark on a culinary journey to Japan in a four-course dinner menu set that can be enjoyed in a 90-minute private cable car cabin ride.
The cable car ride will take guests through two full rounds of Keppel Harbour with 360° aerial views. Each cabin will also be decked out with Japanese-themed decals to add to the experience.
---
Curated Japan Cuisine Meal on the Fly Me To Japan Dining Experience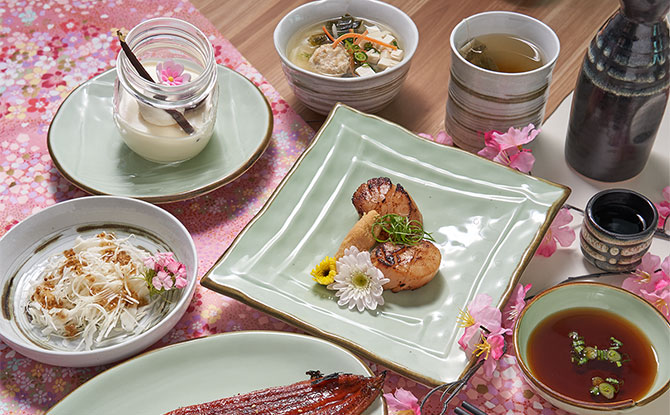 Using the finest seasonal produce specially sourced from renowned prefectures across Japan like Okinawa, Hokkaido and Shiga, can prepare for an enjoyable dining experience from start to finish.
They will first start at Arbora Hilltop Garden & Bistro to enjoy a welcome drink, appetisers and soup. They can enjoy a Sake & Yuzu Jelly Shot, Hokkaido Sea Scallops paired with fresh Sea Urchin and topped with caviar of Sea Grapes, followed by a hearty miso broth of Mozuku Seaweed, Chicken Meatballs, tofu and vegetables and Lime Sherbet before the main course.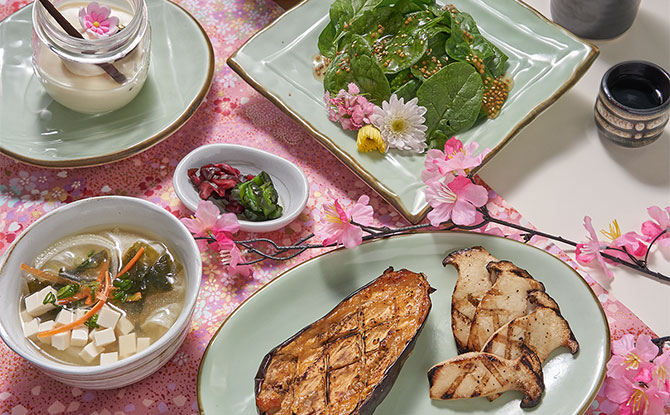 The main course will take place in a private cable car ride and choose between Grilled Japanese Omi Wagyu specially procured from the famed Shiga Prefecture or the Pan-grilled Eel with Cabbage and Soba. They can also opt for a vegetarian option with advanced booking. Guests will end the main course on a sweet note with the Yuzu Panna Cotta served alongside a premium tea of Sakura Leaves and a glass of Kizakura Premium Junmai Sake.
---
Japanese-themed activities at the Fly Me to Japan Sky Dining experience
After their meal with a view, guests can visit the dedicated corner for Japanese snacks at the Singapore Cable Car Gift Shop There, they can enjoy a Japanese-themed high tea set for $19++ at Arbora Hilltop Garden & Bistro and indulge in light treats like Green Tea Cake topped with Sake Mousse, Okinawa Salted Ice Cream, and Sakura Tea.
As part of the Fly Me to Japan Sky Dining experience, guests will be given a pair of bells which are believed to bring double happiness to all who ring them. They will be invited to pen their well-wishes and hang them at the Arbora Garden and ring the Poland's Bells of Happiness.
---
Fly Me to Japan Sky Dining experience
This experience is priced at $385 per couple. The first 200 guests that book the Fly Me to Japan Sky Dining experience will each receive a travel kit on arrival. Members of Mount Faber Leisure Group's annual membership programme, Faber Licence, will also receive complimentary cable car-themed face masks when they register.