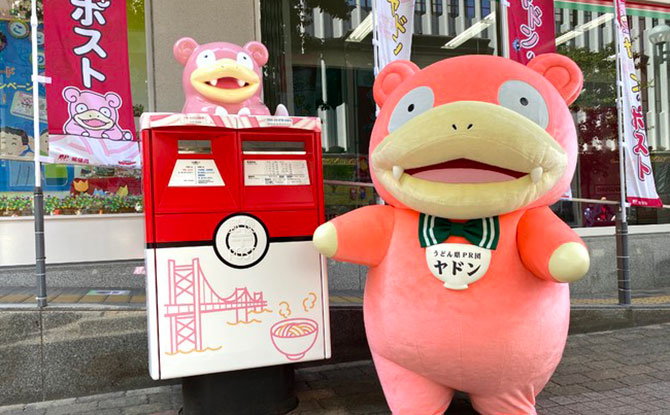 We all know that Pokemon are big in Japan, their country of origin. They are so popular that they can even be found on manhole covers around the country. The Kagawa Prefecture in the south of Japan has taken it one step further by unveiling the country's first Pokemon mail box on 23 March 2021.
Found in Takamatsu City, Kagawa Prefecture, the Pokemon mail box project is a collaboration between Pokemon Co., Ltd and the Shikoku branch of Japan Post.
---
Pokemon Mail Box in Kagawa Prefecture, Japan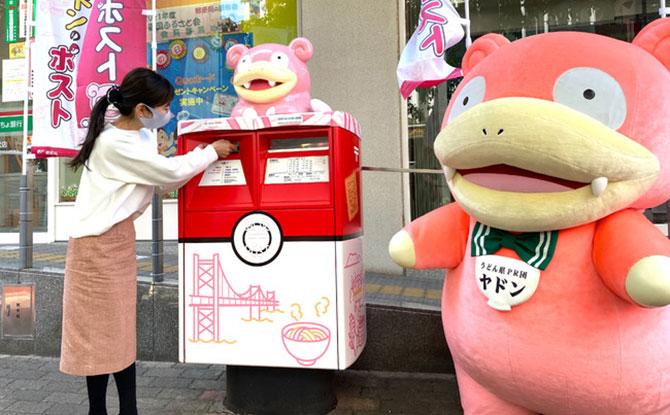 The new Pokemon mail box feature a Slowpoke and is located in front of the Takamatsu Chuo Post Office in Takamatsu City. It is the first permanent Pokemon mail box in Japan. This means that it will be around for some time.
Just like any regular mail box, people can send letters and small packages through the Slowpoke mail box. They will just have a Slowpoke looking down at them as they come up to the mail box.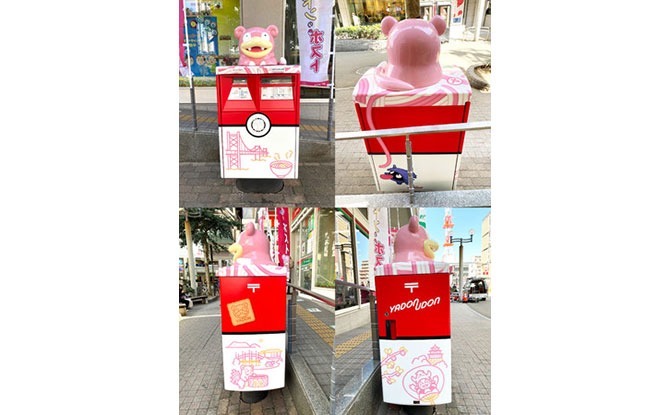 The mail box has classic red-and-white Poke ball paint job. At the rear of the Pokemon mail box, a Shellder can be seen trying to sneak a taste of Slowpoke's tail, which, according to Pokemon legend, is supposed to have a sweet tip.
That's not all. The city also has a mail van decorated with the psychic-type Pokemon.
There is also a commemorative stamp featuring a Slowpoke in the lobby of the Takamatsu Chuo Post Office. This will be available till 31 December 2021 for people to stamp letter, envelopes or notebooks for fun.
---
Why a Slowpoke Mail Box
The reason why Slowpoke was chosen for the mail box is not a commentary on the pace of the mail service in Japan.
Instead, Slowpoke in Japanese is Yadon. This sounds similar to udon, the broad white Japanese noodles which Kagawa Prefecture is known for. The prefecture even markets itself as the Udon Prefecture!
Thus, the reason for choose Slowpoke is because of a word pun!
Hopefully, we will be able to pay a visit to Japan and the Pokemon mail box sometime in the future!
© 2021 Pokémon. © 1995-2021 Nintendo / Creatures Inc./GAME FREAK inc.
Pokemon, Pokemon, and Pokémon are registered trademarks of Nintendo, Creatures, and Game Freak.