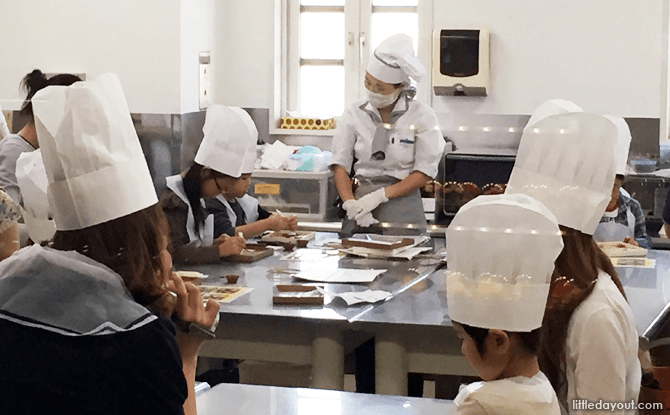 If you have ever imagined a place dedicated to chocolate and other confections, the Shiroi Koibito Park & Ishiya Chocolate Factory in Sapporo, Hokkaido, Japan, would be it.
Shiroi Koibito Park – Homage to Confection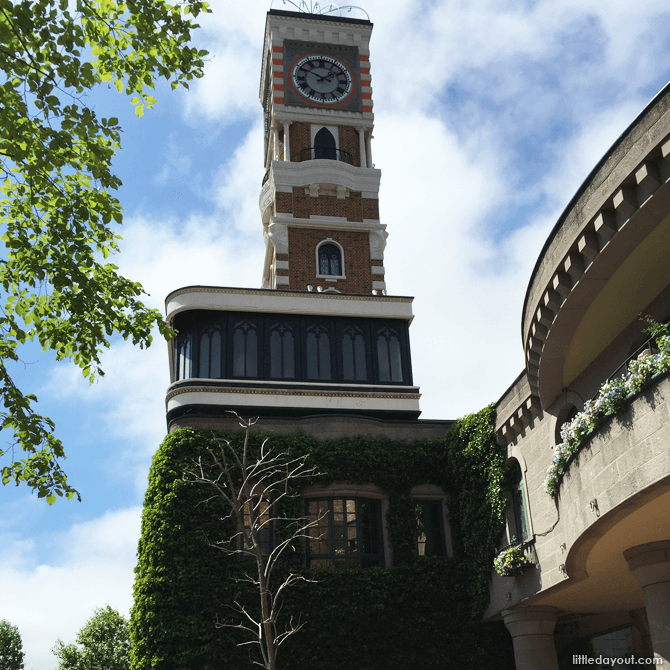 Ishiya Chocolate Factory pays homage to the good stuff. Once inside its walls, you will feel transported into a gothic, Victorian mansion of confectionary marvels.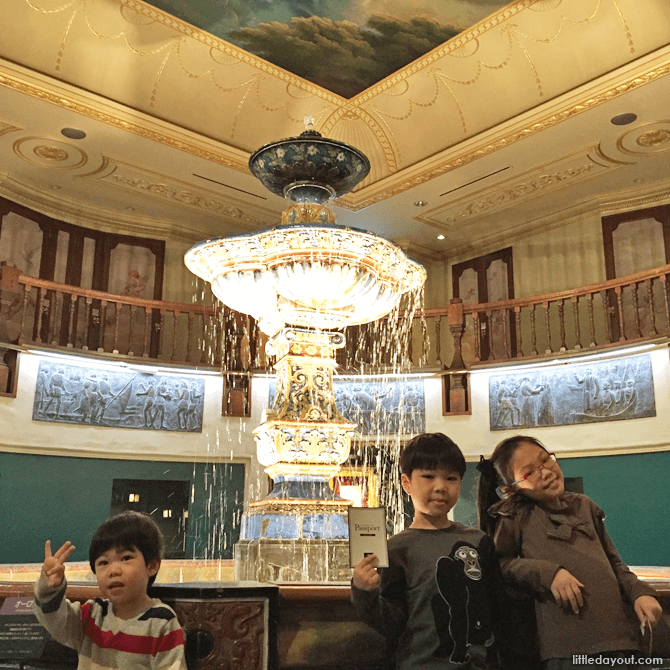 With chocolately brown wooden panelling, the first section of the Ishiya Chocolate Factory is a museum dedicated to chocolate. Among the museum's rooms are collections dedicated to hot chocolate cups, chocolate boxes, chocolate packaging and more.
There is even a fountain inside the building – unfortunately, it does not spout chocolate.
Ishiya Chocolate Factory
A highlight of the tour is the chance to see Ishiya Chocolate Factory floor. Inside, neatly dressed workers busy about, hard at work assembling the latest confections for the sweet-toothed to savour.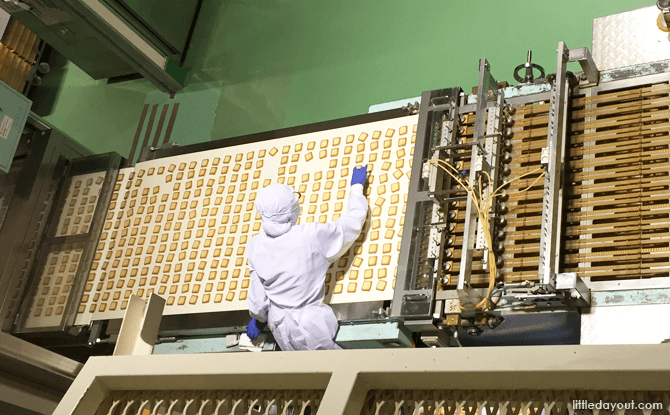 Ishiya Co., Ltd is one of the well-known confection brands from Hokkaido, Japan. Among its most popular products are the Shiroi Koibito cookies. The Shiroi Koibito cookie is made up of chocolate sandwiched between two white French baked cookies that melt in your mouth. It is available with either white chocolate or milk chocolate in the centre.
Cookiecutter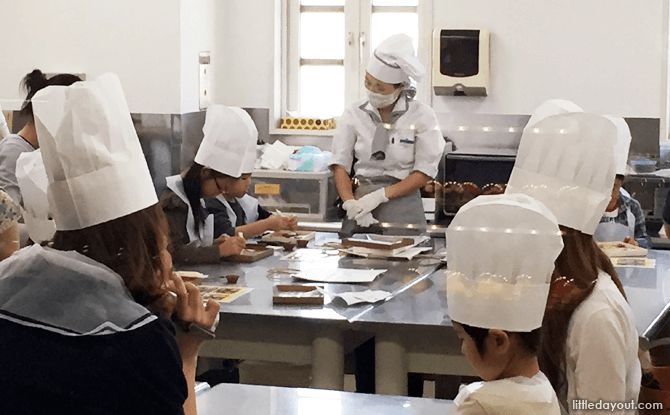 To get hands-on experience with these biscuits, there is a Cookiecraft Studio where you can make our own Shiroi Koibito cookies.
Alternatively, you can head to the Ishiya Chocolate Factory's café for a bite and respite.
Exploring Shiroi Koibito Park
The Shiroi Koibito cookie also lends its name to the pretty Shiroi Koibito Park that surrounds the Ishiya Chocolate Factory.
It is free to enter and explore the Shiroi Koibito Park. The grounds are definitely worth a visit, especially for families with young children.
Shiroi Kobito Park is a fairyland for young kids. There are kid-sized houses that little ones can enter into and imagine they are in toyland, and even a choo-choo train that runs around the lush gardens.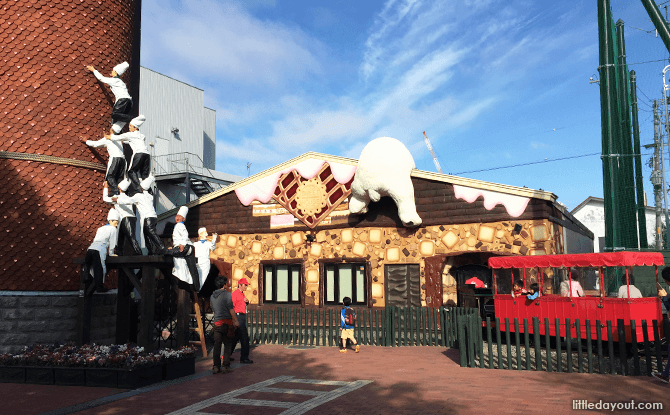 Wandering around, other whimsical structures you will encounter around Shiroi Kobito Park include a treehouse and a chimney "propped up" by a pyramid of chefs.
With such a delectable subject matter, a trip to Ishiya Chocolate Factory and Shiroi Kobito Park is recommended for families with young kids visiting Sapporo, Hokkaido, Japan. Pay a visit and you are sure to leave Ishiya Chocolate Factory and Shiroi Kobito Park with some sweet, sweet memories.
Shiroi Koibito Park & Ishiya Chocolate Factory, Sapporo, Hokkaido, Japan
Address: Miyanosawa 2-jo 2-chome, Nishi-ku, Sapporo 063-0052
Website