Shinagawa Kumin Park is located in Tokyo's southern Shinagawa Ward. Its forested landscape stretches out for about a kilometre and is also home to the Shinagawa Aquarium and a restaurant which extends over a lake.
Filled with natural beauty, the park is an enjoyable place for a stroll after paying a visit to the Shinagawa Aquarium.
Its main walking track stretches out along the water and there are little tracks leading down to the waterside too.
Shinagawa Kumin Park's relaxed, natural atmosphere will make you feel miles away from the bustle of Tokyo.
Shinagawa Kumin Park Playground
For families with kids, there is an additional payoff for visiting Shinagawa Kumin Park – it has an awesome children's playground.
Echoing the theme of aquatic and marine life introduced by the aquarium, the Shinagawa Kumin Park's children's playground offers plenty of fun.
One of the main features here is a whale-shaped structure, complete with a sprout of "water" bursting out from on top.
Kids can also slide down the back of the blue-coloured whale.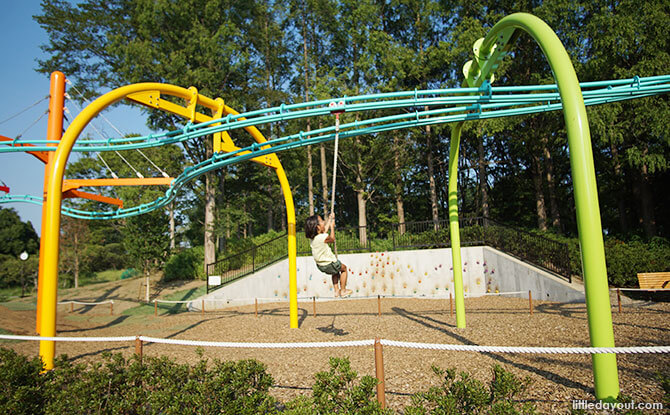 Nearby, a colourful metal rail-zipline course allows kids to fly through the air while hanging on to its suspended rope-seat.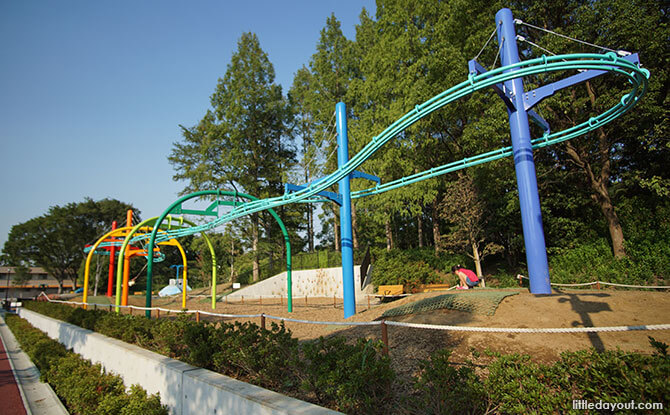 It is great fun for active children.
Enjoying the Woodlands
The Shinagawa Kumin Park playground also makes good use of the surrounding woodland terrain.
A tunnel runs through a wall which connects two ridges, inviting kids to run, play and explore.
Slides provides another way to enjoy the slopes around the playground. These include a gently-inclined slide that blends into the grassy slope.
There is also a collection of seven tube and open slides, decked out in the colours of the rainbow.
Toddlers will also enjoy the teeter-totters in the form of a blue whale, orca and dolphin at a sand-pit.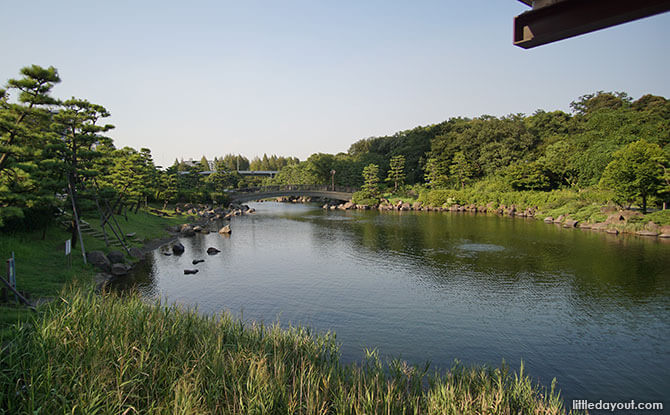 Shinagawa Kumin Park and its playground are a bit far out from Central Tokyo but for visitors who are in the vicinity, it offers a nice respite from the bustle of the big city.