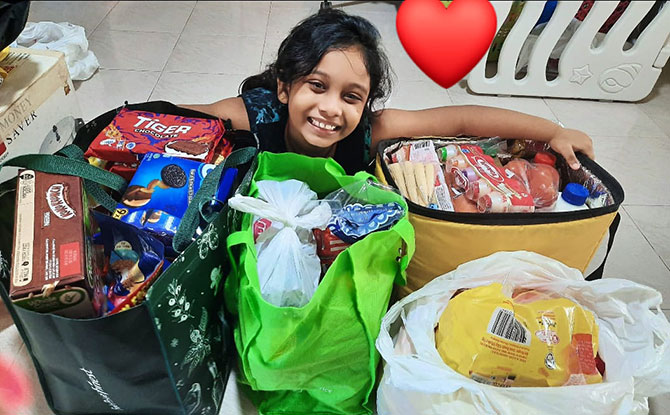 While most 7-year-olds spent the June holidays playing with their friends or catching up on own interests, Shakthipriya Saravanan was doing something different. The resident of Bukit Batok West set up a Care & Share Corner outside her home to help spread kindness to those in need.
In a Facebook post by The People's Association, Shakthi's mother JayMaleni Saravanan shared that the idea came about because Shakthi's school told her to come up with a project that she was passionate for the June holidays.
"Shakthi said that there's just four of us and we don't need so much food. Why not put our excess food up so that people who are in need can come and take some," said JayMaleni.
This led them to set up Shakthi's Care & Share Corner.
---
-- Story continues below --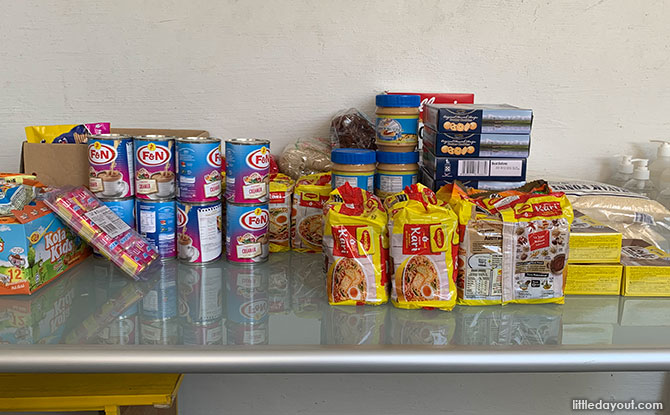 The Primary 1 student's simple ground-up initiative consists of a table stocked with food and provisions. Anyone who wants can come by and help themselves to the provisions. It operates on a no-questions-asked policy.
Explaining the policy, JayMaleni said, "Kindness doesn't come with questions. People are understandably reluctant to seek help if they feel like they will be judged."
"During this pandemic, it's very important for people to know that there's a place where they can seek help no matter what. As long as they feel like they're in need, they are always welcome to come and take what they want."
Other members of the community have also been rallying behind Shakthi's efforts with neighbours stopping by to donate food items to the corner.
JayMaleni has also set up a Shakthi's Care & Share Corner Facebook page to help publicise the corner and to share concerns and needs which they know of.
We think this is a wonderful initiative and are touched by Shakthi's kind and big-hearted spirit. It is amazing what a 7-year-old and her family can teach us about looking out for others.
Those who wish to contribute to Shakthi's Care & Share Corner can get in touch with them via Facebook here.