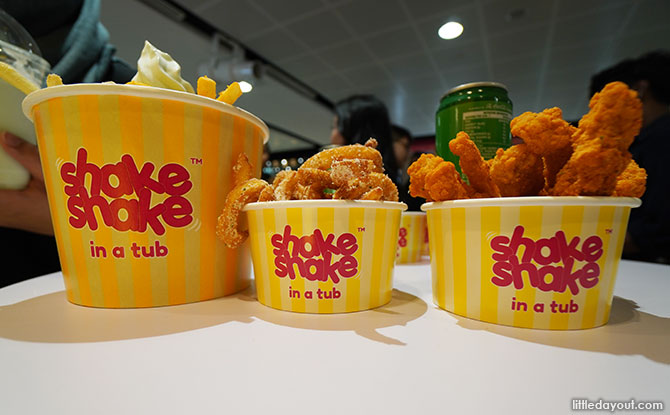 Shake Shake In A Tub is a new F&B outlet at Northpoint City. It offers a selection of fries, chicken and milkshakes with customisable seasoning flavours, convenient snacks to have on the go!
For all Seasons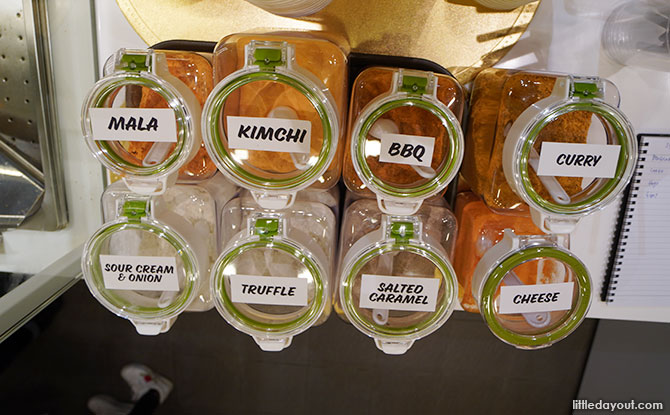 There are a total of eight different seasonings available: Mala, Salted Caramel, Kimchi, Sour Cream & Onion, Truffle, BBQ, Cheese and Curry.
Choose to sprinkle them on top of three different types of fries, shoestring, criss-cut or curly fries, or if you prefer meat, three different types of chicken: Buffalo wings, Chicken Tenders or Popcorn Chicken.
The bigger the size you choose, the more seasonings you get to test!
---
-- Story continues below --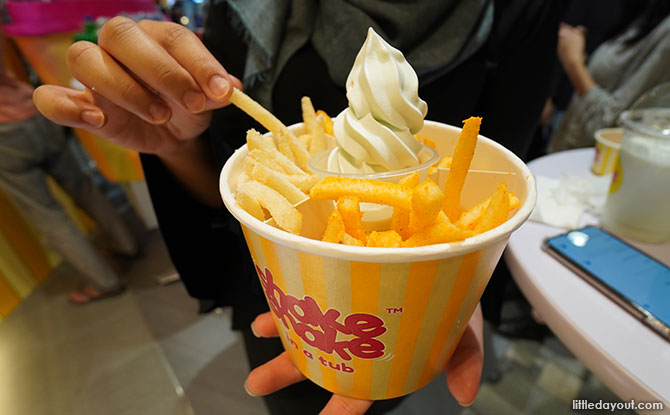 Another interesting item on the menu is the Giant-Sized tub, which comes with three choices of flavoured fries and soft serve in the middle. This one was reminiscent of a childhood memory where we dipped fries in ice cream!
Combining Flavours at Shake Shake In A Tub
We visited Shake Shake In A Tub and tried a few different combinations for ourselves.
We heard that the most popular seasoning was sour cream, truffle and mala.
We liked that the truffle taste was distinct, and not just a faint, passing taste. The mala was sour and spicy and we foresee people who like heat in their food enjoying this.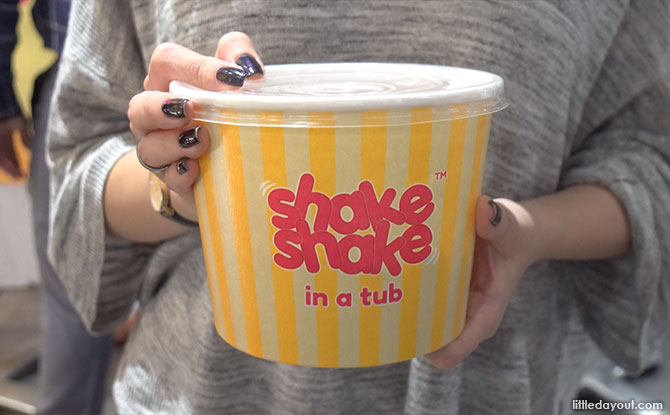 The personal favourite flavour combinations of Shake Shake In A Tub's founders are Sour Cream & Onion + Truffle, and Mala + Curry.
We personally enjoyed the Sour Cream & Onion + Truffle combination. You can try this combination in either a large or a huge sized tub.
The salted caramel seasoning was one that we thought was pretty unique. Although we are big fans of the sweet-savoury combination, we couldn't quite decide how we felt about this seasoning, even after eating a regular-sized tub of it.
However, this was the seasoning that we thought paired the best with the tangy yoghurt soft serve.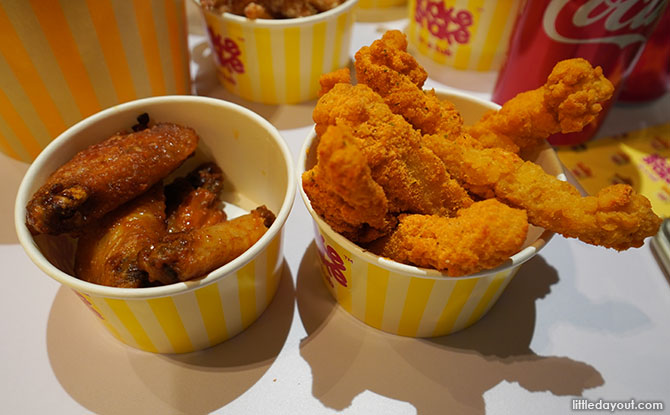 We tried the three different available types of chicken as well.
We were impressed at how juicy the buffalo wings were and we felt that no additional seasoning was necessary as they were seasoned nicely on their own.
If all this fried food is making you think of the calories, perhaps comforting yourself with the fact that the oil used at Shake Shake In A Tub has earned a Healthier Choice Symbol from the Health Promotion Board will help ease your worries – just a little.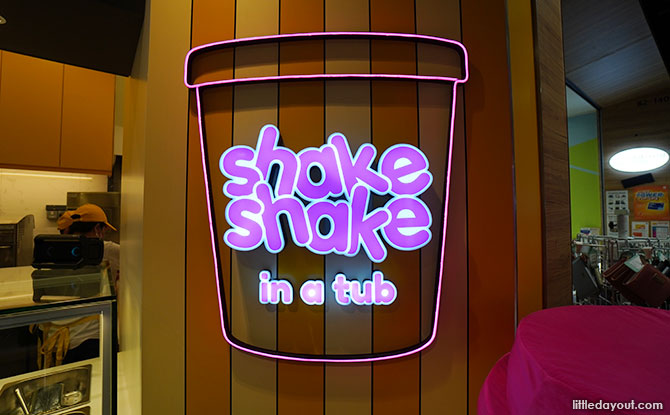 Shake Shake In A Tub is located in Northpoint City, Level #B2-139. Operating hours are 10 am to 10 pm.
Media Invite