Songs of the Sea, the fire, light, laser and water show at Sentosa's Siloso Beach is set to close after a seven-year run. Its final show will be held on 4 May 2014.
Since its debut in March 2007, Songs of the Sea's has been performed to close to 8.3 million visitors over more than 5,000 shows. The 25-minute show combines a live cast with dramatic effects and pyrotechnics. Its main character, Li, goes on an adventure with his friends and an animated clown fish, Oscar, against the backdrop of a kelong in an outdoor theatre along Siloso Beach.
"Songs of the Sea has successfully set standards for the night scene in Singapore. The appeal of our iconic show remains as strong as ever, and it continues to be one of the most sought-after attractions in Singapore. Nevertheless, given Sentosa's commitment to refresh our attractions on a regular basis and provide best-in-class experiences, we have commissioned a new show that I am confident will inspire and captivate the imagination of our guests," said Mr Mike Barclay, CEO of Sentosa Development Corporation.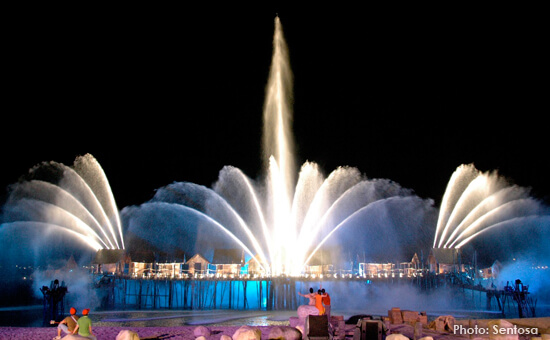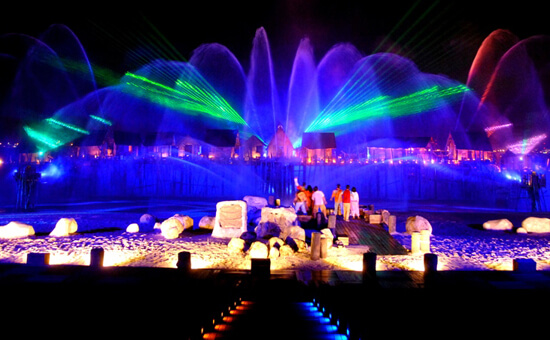 Songs of the Sea was produced by award-winning events company ECA2, the team behind the France World Football Cup Ceremony in 1998, the XXIX Olympic Games Ceremonies in 2008, and the Shanghai World Expo 2010. ECA2 has once again been commissioned to conceptualise and develop a new multimedia showcase to replace Songs of the Sea. The new show is expected to premier in June 2014.
Songs of the Sea is a ticketed performance, with daily shows at 7.40pm and 8.40pm along Siloso Beach. Premium seats are available at S$18 per person, while standard seats are at S$15 (standard rate), and S$12 (for local residents). 
To mark the end of Songs of the Sea, Sentosa is offering a 50% discount of more than 5,000 tickets. The discount offer can be obtained from Sentosa's Facebook page. An Instagram contest is also being held from 10 to 20 April where participants stand to win attractive prizes, including a backstage visit, and with selected photos from the contest being showcased as part of the finale performance on 4 May.