Join the "Eevee Adventure Mission", a digital on-island game where participants complete missions for the chance to win Eevee plushies and more. As part of the Eevee Adventure at Sentosa, put your Eevee knowledge to the test with an immersive digital game. The mission will commence on 29 January 2022.
---
Eevee's Adventure Mission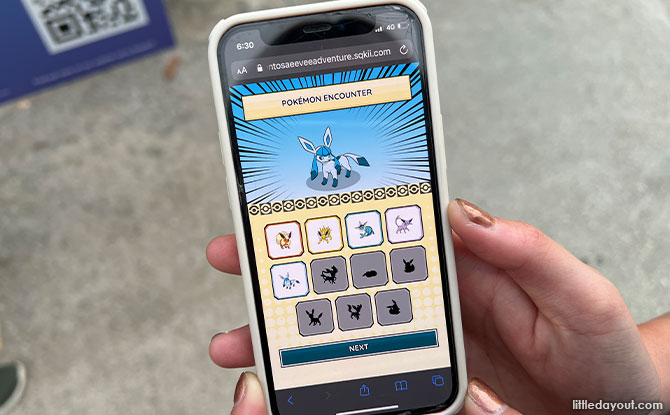 There are a total of 12 missions to complete by searching for secret QR codes located around the island of Sentosa starting at Imbiah Station. To start playing, participants can create a free account by scanning the QR code on the instructional sheet.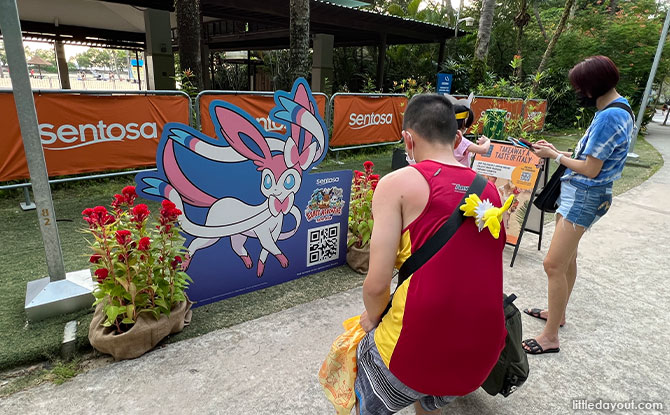 ---
-- Story continues below --
Each QR code will be located on various pokemon signs around the island. Upon scanning, there will be an Eevee related question to ask. Participants will have to answer the question correctly to unlock the next clue. Participants have to complete the task in chronological order and follow the next clue to unlock all the Eevee evolutions.
Spend $15 in a single receipt at Sentosa to complete the last mission (Mission 12) to redeem a prize, while stocks last. This is applicable to purchases on Sentosa's online store and any establishments on the island.
At the very end, participants can open one of nine Poké Balls for a chance to win adorable Eevee plushies and more. This event will be taking place from 29 January to 20 February 2022 island-wide in Sentosa. Spend $15 at Sentosa to participate for free.
Don't forget to pop on down to the Pokémon Centre to get your hands on some awesome merch.
---
Eevee Meet & Greet Sessions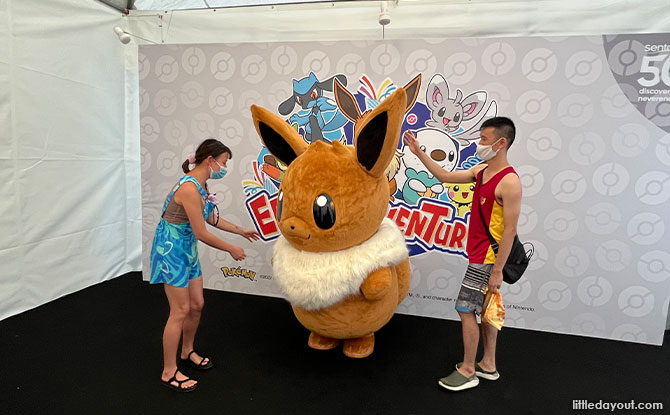 There are also Eevee Meet-&-Greet sessions when Eevee fans can get up close and personal with this adorable and highly energetic pokemon. These sessions will happen every Saturday and Sunday from 5.30 pm to 6 pm and 6 pm to 6.30 pm at Palawan Green (Indoor Tentage). This session is limited to 30 groups of 5 pax per session. Admission is free. Queue tickets will be available for grabs on the same day of each session, starting from 5 pm onwards.
---
Eevee Dance Parade With Evolution Poncho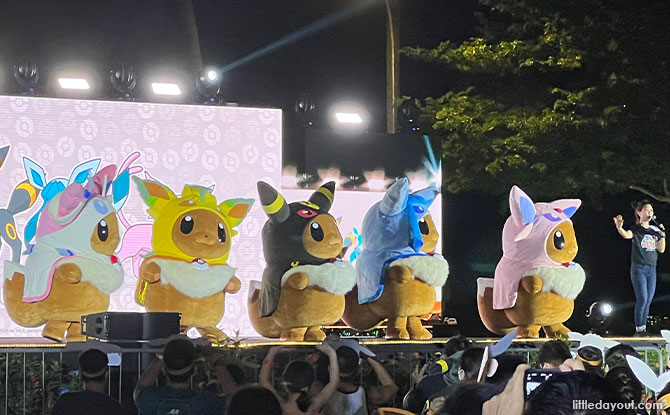 An event not to be missed, witness not one, or two but nine Eevee in their evolution costumes as they shake up the atmosphere with an unforgettable dance performance.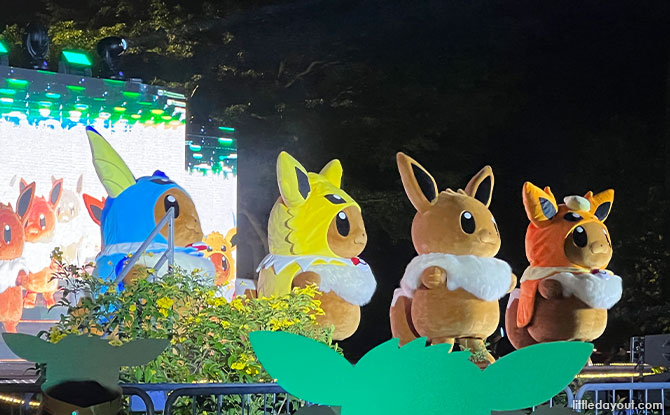 There are also exclusive Eevee plushies and Pokémon merchandise to be won when one participates in a quiz during the show. These shows will be happening at 8 pm every Saturday and Sunday at Palawan Green.
Read more about the various Eevee events at the link here.