The Sennett Avenue Playground, nestled in the midst of the Bedok housing estate, is not just a place for children to enjoy some play time.
It is also a place where residents in the neighbourhood can take a deep breath and relax, and unwind from a busy day or week.
---
At the Sennett Avenue Playground
The main draw for kids to the Sennett Avenue Playground, sited on a triangular shaped piece of land, is its play equipment.
This consists of a low play structure with a climbing wall as well as a little wavy slide which kids can ride from the platform above to the ground.
---
-- Story continues below --
Other play equipment at the Sennett Avenue Playground include teeter-totters which are in the shape of vehicles as well as a low, blue balancing beam.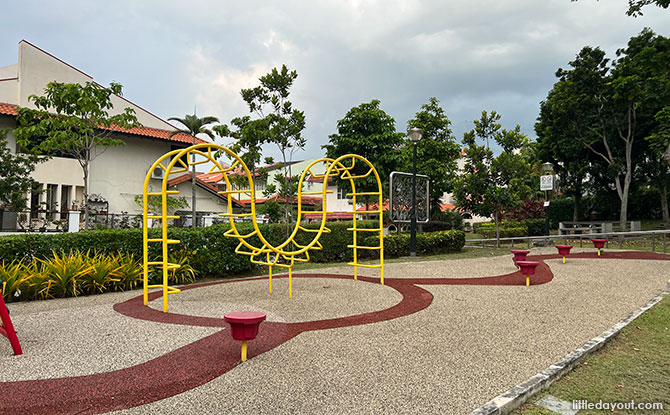 There is also a climbing apparatus too.
---
Other Facilities at the Sennett Avenue Park
Other facilities at the small park include a set of fitness equipment where residents can have a mini workshop while enjoying the outdoor air.
Whatever your reason for visiting the small Sennett Avenue Playground, you will feel happier and more positive after a visit, giving your health and wellbeing a boost.