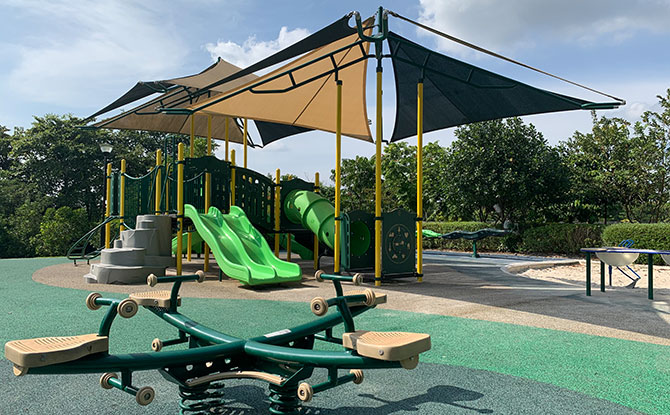 Located next to the Skook4Kidz Campus is the Sengkang Riverside Park playground, a little play spot that kids can enjoy on the slopes of the park.
The main play structure at the Sengkang Riverside Park playground is a green and yellow structure with slides and platform for kids to play on. This is all set under a series of triangular tarps which help to give it shade from the sun.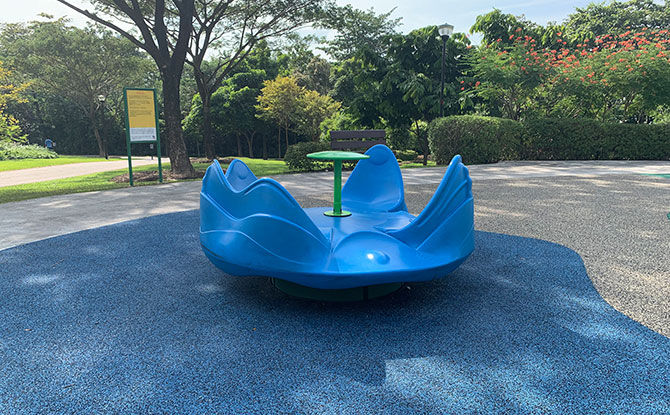 ---
-- Story continues below --
Other equipment at the playground include a set of swings, a plastic merry-go-round and a four-way teeter totter.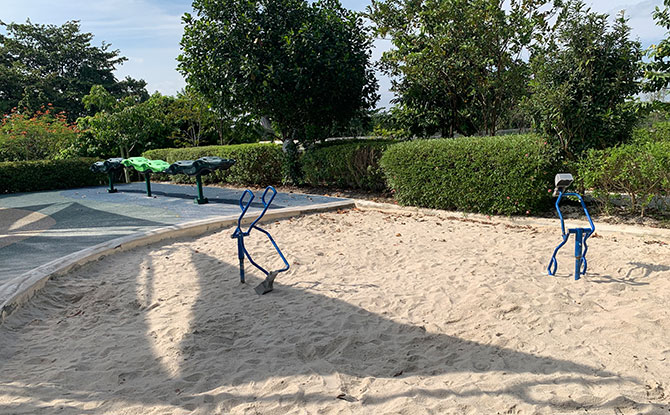 There is also a sand pit with "diggers" too.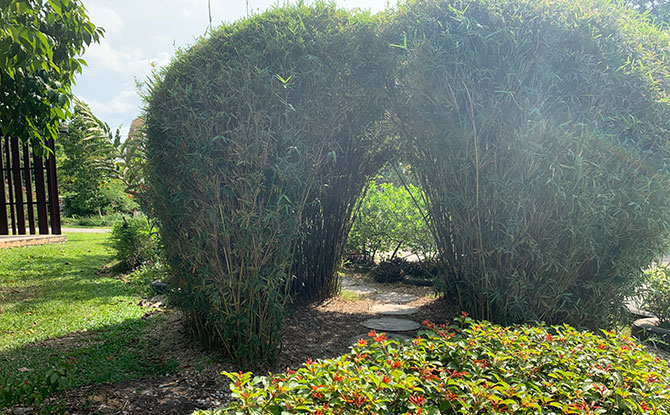 Another interesting feature is a gravel nature walk and a tunnel fashioned out of a hedge.
---
Visiting the Sengkang Riverside Park Playground
The Sengkang Riverside Park playground is not far from the Sengkang Bridge which spans Sungei Punggol and is just stone's throw away from Anchorvale Crescent.