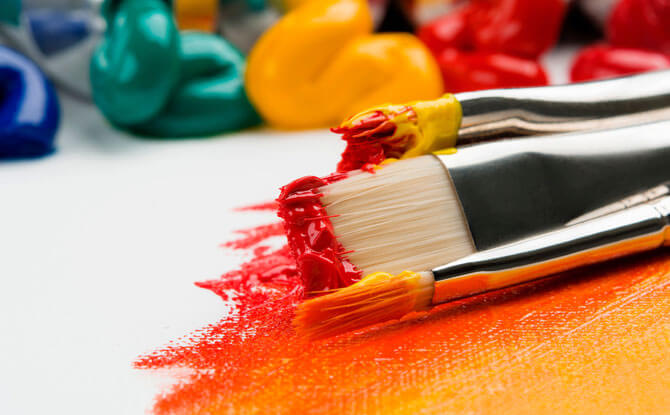 The June school holidays are a great opportunity for children to experience something new and different. It is also a chance to pick up new skills and to expand their horizons. If you are thinking of signing them for school holiday workshops in Singapore for June 2018, here are some that you can consider.
School Holiday Workshops in Singapore for June 2018
---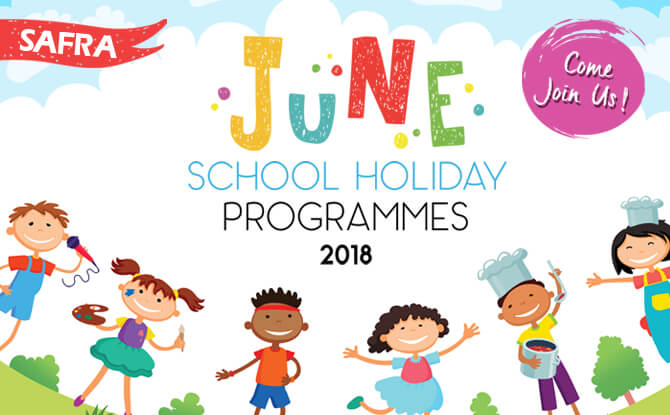 A whole host of fun, educational and entertaining holiday programmes for kids have been lined up at SAFRA clubhouses around Singapore. At SAFRA Jurong, take part in cooking-themed and tech workshops. Get crafting at SAFRA Mount Faber with fun workshops. Enjoy family time at SAFRA Punggol with different themed activities, such as Arts and Nature Playtime, every weekend in June. SAFRA Tampines will be running its popular Junior Sports Camp while SAFRA Toa Payoh will have science-themed workshops for kids. Fun craft workshops will be conducted at SAFRA Yishun including  DIY hanging planter making and steamed bun making. Be sure to register early for these fun  holiday programmes. Find out more.
---
ActiveSG Aikido School Holiday Programme
Let your child try out the non-violent martial arts of Aikido at a school holiday workshop by ActiveSG. They will get to experience simple hands-on self-defence techniques during this school holiday workshops in Singapore. Suitable for 7 to 17-year-olds. Find out more.
---
NAFA Vacation Courses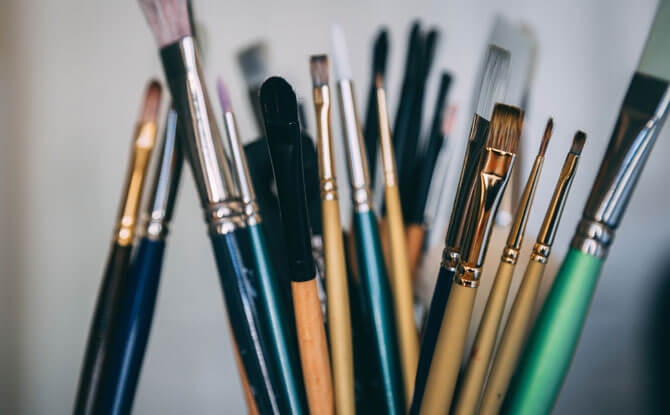 The NAFA Junior Art Department offers school holiday workshops in Singapore for June 2018 covering areas such as craft-making, canvas painting and clay modelling. These courses are geared towards students between the ages of 4 to 17. Find out more.
---
Digital Painting and Concept Art
Take art into the digital age with Mages' Digital Painting and Concept Art workshop. It includes an introduction to Photoshop and covers topics such as lighting techniques, toning and proportions. For ages 10 to 17. Find out more.
---
Clip 'n Climb Clinic
Children between 8 to 12 years old can learn the ABCs of climbing – Agility, Balance and Coordination with trainers from Clip 'n Climb at school holiday workshops in Singapore in June 2018. Email clipnclimb@hometeamns.sg for details.
---
My Drum School Holiday Workshop
Have your kids been clamouring about wanting to learn how to play the drums? If you are wondering if there are school holiday workshops in Singapore in June 2018 that let them do so, check out My Drum School's four lesson holiday programme. Find out more.
---
Stepping Out Studios' Trial Day
Sign up for Stepping Out Studio's trial day and sample various popular dance classes for children. These include Contemporary dance, Jazz and Tap and more. Get more information here.
---
Chess Strategies for Beginners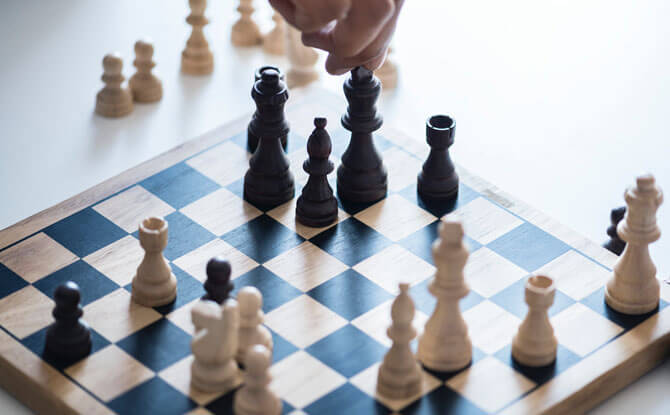 Learn the strategies and develop the brain at a chess-based workshop for beginner conducted by an instructor with more than 10 years of experience teaching chess at Joyous Learning. For ages 8 to 12. Find out more.
---
Active SG Learn to Cycle
Want to let your child learn how to cycle safely and properly? Take part in the Singapore Cycle Safe Programme (Learn-to-Cycle) during the June school holidays 2018 and get a certificate from the Singapore Cycling Federation. Find out more.
---
Incredibles Super Dance Workshop
Inspired by the movie The Incredibles, this dance workshop is suitable for children 3 to 7 years old. It is conducted by Wings to Wings Dance Development Centre. Other dance workshops being held during the June school holidays include a Hotel Transylvania Dance, Moana Dance workshop and Dance Camps. Find out more.
---
Human Anatomy! I Want Know More!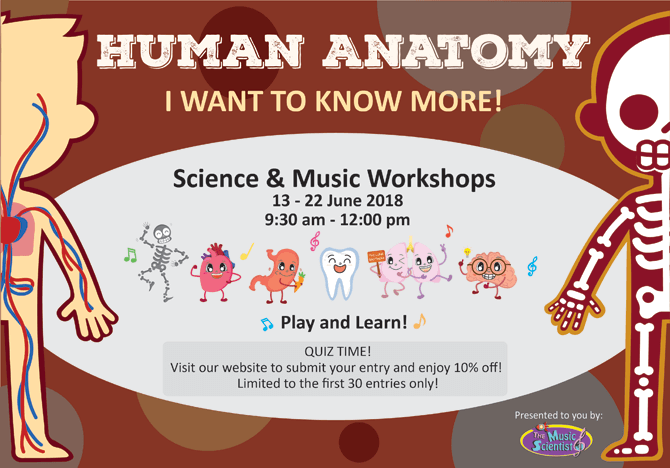 Engage both the left and right brain in the June holiday workshop that combines music and science. Learn about this functions of the human anatomy at this unique holiday workshop by The Music Scientist. Find out more.
---
WHOOOO is Awake in the Gardens Tonight – A Biodiversity Investigative Workshop
Explore Singapore Botanic Gardens at night and look for animals such as the Four-lined Tree Frog and Red-legged Crake and learn about their adaptations to the dance. This is part of a series of School Holiday Workshops in Singapore in June by NParks. Find out more.
---
MindChamps Academy Workshop
Empower your child with the right values and the Champion Mindset to succeed in life at the MindChamps Academy Workshop. This two-day workshop is designed for Primary 1 to Primary 4 children and covers crucial learning, thinking and communication skills. Find out more.