"Santa Claus is coming to town", says the famous Christmas song.
And he's going to be flying around in a reindeer-pulled sleigh filled with presents for children around the world, as commonly depicted on Christmas cards.
But in the age of digital shopping (with free shipping to boot!), do kids still wait in excitement for Santa to deliver their presents through the chimney?
This December, little ones – together with their families – can rediscover the magic of Christmas through a trip to the theatre.
A Big Man Wearing Bright Red Pyjamas, And Lots Of Fun
Santa's Little Helper is a heartwarming show, direct from the UK, about 7-year-old Albert Tuttle who has grown far too old to believe in Santa.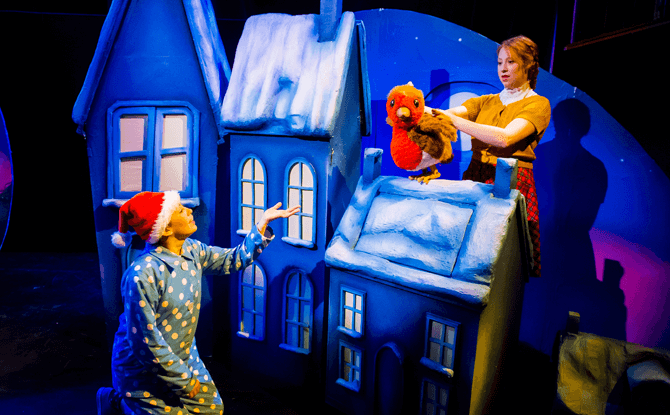 "How can a big man wearing bright red pyjamas deliver so many presents in one night?" Albert thinks.
But Albert is in for a big surprise. For on Christmas Eve, when everyone is sound asleep, who tumbles down his chimney but a big man wearing bright red pyjamas!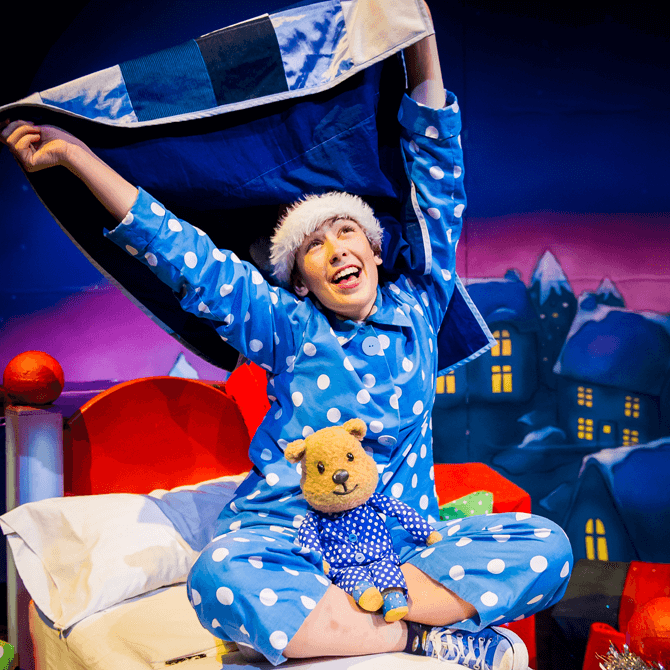 Expect lovely music, captivating puppetry, and engaging storytelling at the show – with lots of laughter and interactive moments.
"We really wanted to create a funny, magical tale that children would not only want to watch, but would want to go away and be Albert Tuttle helping Santa," said the show's Director, Bill Davies, from Little Blue Monster Productions, the people behind the creation of Santa's Little Helper.
"It is about capturing the magic of Christmas and that Christmas can be different for everyone."
Santa's First Visit To Singapore
This will be the first time Santa's Little Helper is playing in Singapore. The show has been touring for four years in the UK, and has received great responses every time it is performed.
We hope the roly-poly Santa, and his little helper, will enjoy a warm reception here too.
We can't wait to see him delivering the gift of wonder to kids and their families!
Santa's Little Helper
Date: 8, 9, and 10 December 2017
Venue: SOTA Drama Theatre
Tickets are available through SISTIC.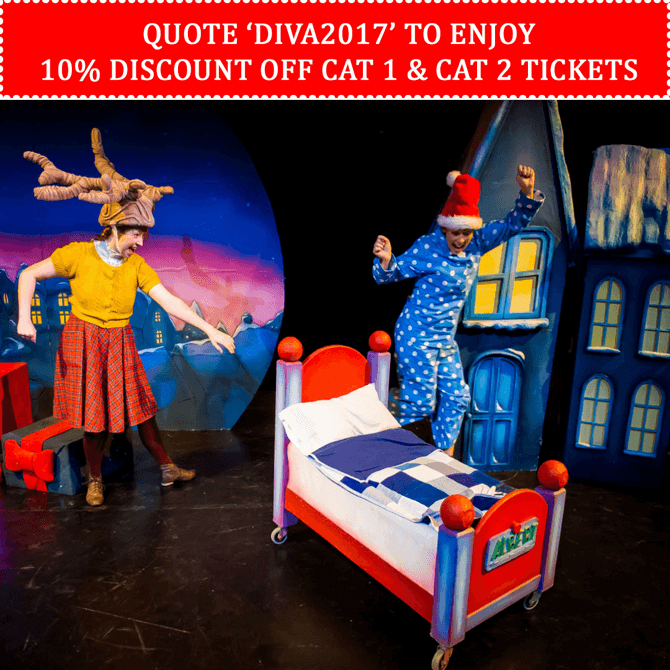 Enjoy 10% discount off Category 1 & Category 2 tickets as a Little Day Out reader! Simply quote passcode DIVA2017 when purchasing your booking via SISTIC. 
This feature is brought to you by Diva Productions.