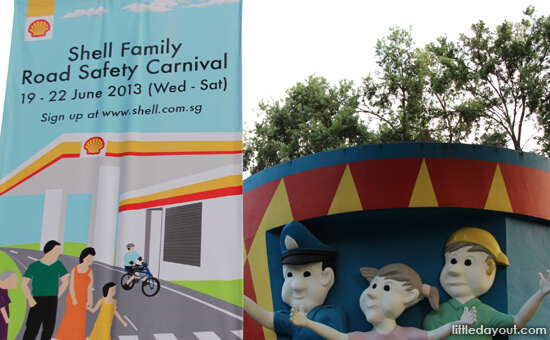 The Shell Family Road Safety Carnival 2013 is being held from 19 to 22 June 201 at East Coast Park's Road Safety Community Park. The Carnival allows pre-school and primary school children to participate in road safety games and learn the importance of road safety through fun and engaging sessions at the Park.
However, with the current haze conditions being experienced in Singapore and PSI 3-hour reading reaching as a high as 290, the Shell Family Road Safety Carnival has been forced to cancel some of their sessions.
The 20 June 2013 (Thursday) sessions have already been cancelled due to the haze and participants who have signed up to participate in the Carnival on 21 June (Friday) and 22 June (Saturday) will be advised on the status of the Carnival on the afternoon a day before the event. Participants may also call 6258 8015 to enquire about whether the status of the Carnival and refer to the Carnival's website.