Have a close encounter with friendly aliens, glowing monsters and mythical mermaids at Safari Boo 2016, the merry-not-scary Halloween event for kids.
The third installment of the after-hours event at River Safari returns over the last two weekends of October. This year, it is themed after alien encounters of the merry kind.
Kids (and adults) get to dress up in costume and wander around the River Safari at night, learn about animals, take part in activity stations and enjoy live shows.
Shows at Safari Boo 2016
A highlight of Safari Boo 2016 is the Monster Boo! show. This lively performance features friendly aliens and monsters taking on the evil Doctor V. Along the way, they introduce animals friends to the audience. Kids also get to join in the action during the interactive show. The Monster Boo! show takes place at 7 pm, 8 pm and 9 pm.
---
-- Story continues below --
Mermaids Alive
Head to the Amazon Flooded Forest exhibit to catch graceful mermaids swimming alongside manatees. At Mermaid Mania, the mesmerising fish-tailed swimmers frolick through the water, much to the bemusement of both the aquatic manatees and gawking crowds. This choreographed underwater performance takes places three times every evening at 7.45 pm, 8.45 pm and 9.45 pm.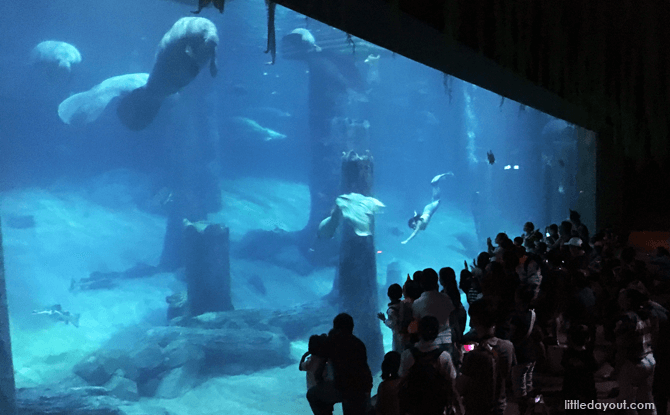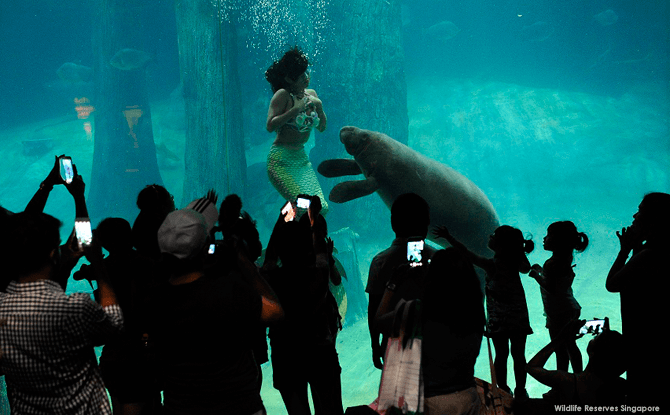 Safari Boo 2016 Activity Booths
Visitors to Safari Boo can also head to the Activity Booth areas spread out throughout River Safari. Learn about invasive "alien" species – animals that have been illegally introduced the wild – and their impact on native species. Find out why it is important not to keep illegal pets through games and table displays that appeal to kids.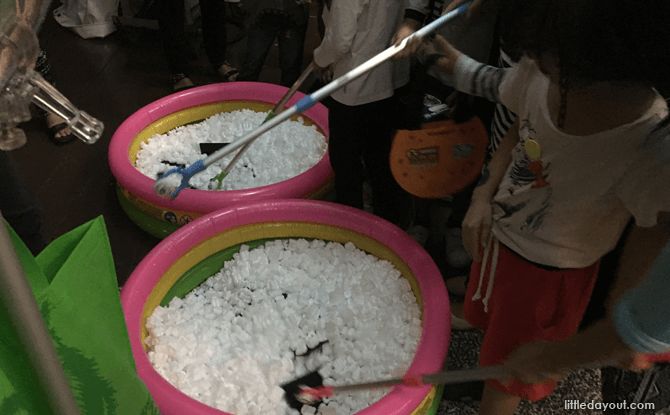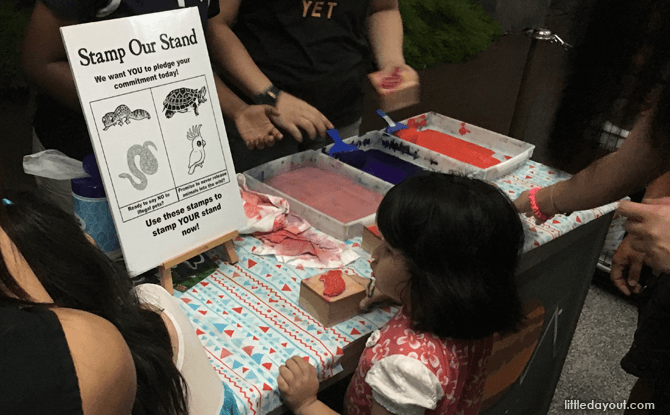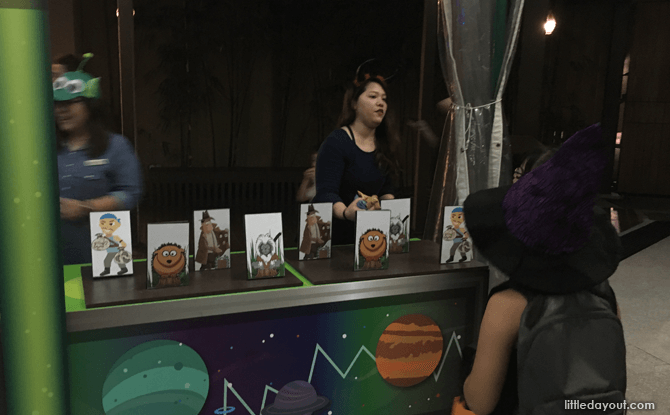 Play Dress Up
Families that dress up to the theme Alien and Monsters will also get a chance to take part in the Boo-tiful Family Pageant. There are prizes worth $150.00 to be won.
Get ready for plenty of photo ops with strange aliens and fantastical creatures around River Safari.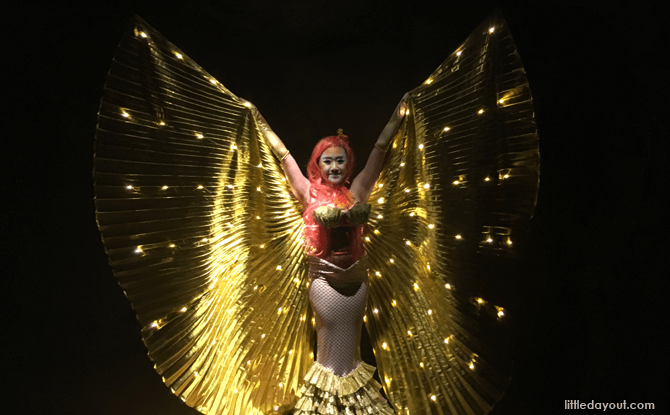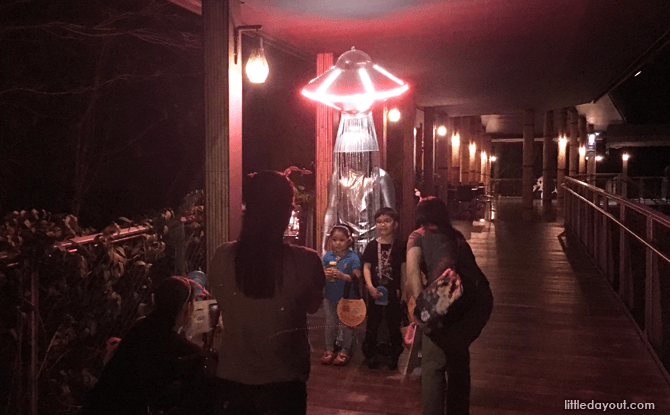 Visiting Safari Boo 2016
Safari Boo takes place in the evenings from 6 pm to 10 pm on 21, 22, 23, 28, 29 and 30 October at River Safari. It is presented by Vitagen Less Sugar.
Admission fees are between $18 to $22 for adults and $5 to $10 for children. Tickets are only available online.