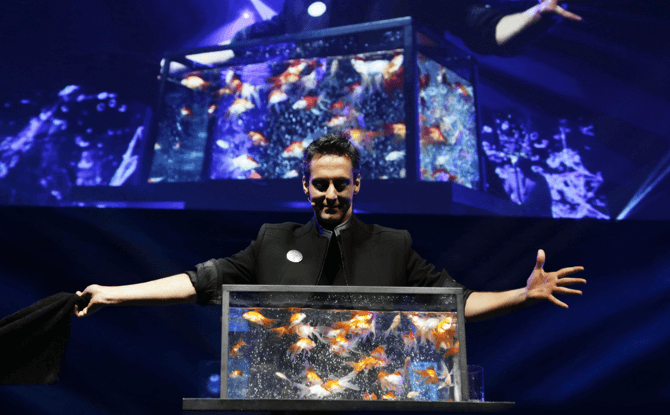 Having watched the series Breaking the Magician's Code: Magic's Biggest Secrets Finally Revealed and countless David Blaine TV specials, I wondered if the aura of watching a magic show live would be lost on me.
After all, isn't magic meant for five year olds at a birthday party?
However, after an evening at The Illusionists – Live from Broadway at The MasterCard Theatre's Sands Theatre, I'm glad to say that magic still exists – when magicians connect with a live audience.
Comprising seven world-class acts, The Illusionists are The Escapologist (Krendl), The Enigma (Sam Power), The Manipulator (Hyun Joon Kin), The Alchemist (Leonardo Bruno), The Eccentric (Charlie Frye), The Clairvoyants (Thommy Ten and Amelie van Tass) and The Master Magician (Luis De Matos).
---
-- Story continues below --
Sharply dressed out in spiffy costumes, you could easily mistake them for the latest band of superheros. And their combined set of magical "superpowers" would lend credence to this notion.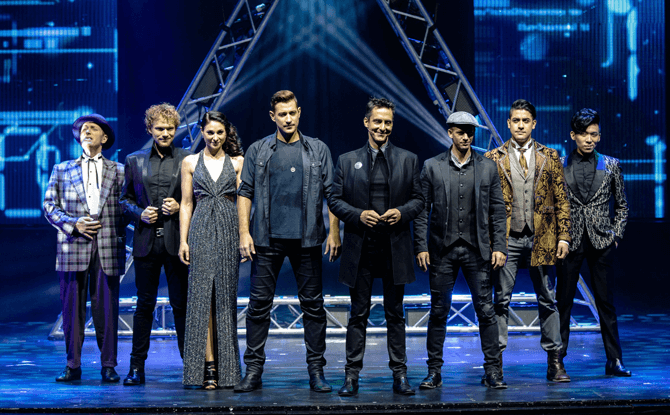 Thankfully their spellbinding abilities are used to deliver a knock-out show, holding the audience's attention throughout a fast-paced and varied evening.
Big death-defying "I don't want to look" stunts are followed by intimate sleight-of-hand. Head-scratching "how did they do it" moments intermingle with comedic relief. This keeps the energy levels at the two-hour magic showcase high.
Portuguese Luis De Matos, aka The Master Magician, was a charming host for the evening, engaging the audience while showing off his tricks and comedic timing. Thommy and Amelie, The Clairvoyants, effortlessly worked the room, baiting the audience with their mind-reading abilities. Krendl, The Escapologist, was a stand-out act, performing his version of a Houdini classic. The Eccentric, Charlie Frye, provided a vaudeville-worthy performance that had the audience tickled and wow-ing away at his practised routine.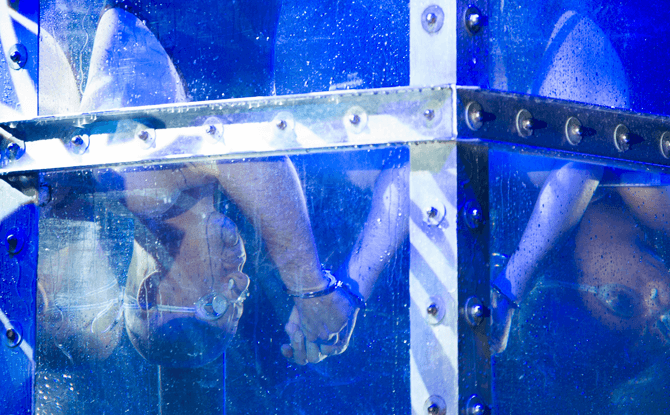 Throughout the show, a live camera feed provides the audience with close-up shots of the magic and you can expect plenty of audience participation as well. In fact, there are a couple times when the whole audience gets in on the act.
The Illusionists – Live from Broadway is a night of classic magic – complete with dancing magician's assistants, "dangerous" sharp instruments like saws and spikes (parents with very young children take note) and suspense-building soundtracks. While, some tricks are familiar, there are plenty of audience-astonishing ones that will bring you to the edge of your seat as well. It is an entertaining evening that will keep you spellbound and believing in the possibility of magic again.
THE ILLUSIONISTS – LIVE FROM BROADWAY
6 May to 15 May 2016
Sands Theatre, MasterCard Theatres at Marina Bay Sands
Tickets available from SISTIC
Website