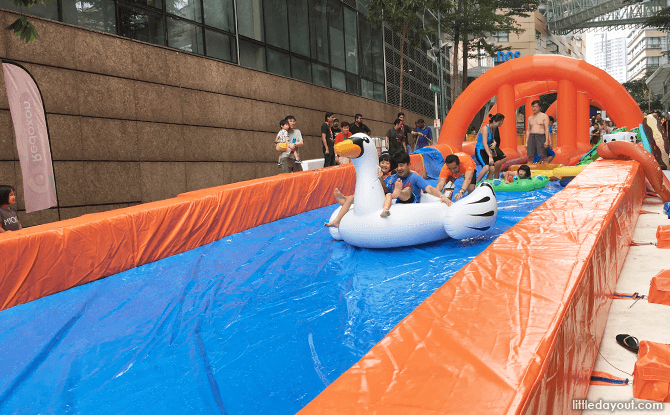 The new Redoxon Triple Action vitamin supplement was launched on 1 April 2017 with, quite literally, a boost and a slide.
The family-friendly event, Boost & Slide, was organised by Bayer, the brand owner of Redoxon, in conjunction with the new Redoxon Triple Action. It saw a section of Biopolis Way transformed into a wet and wild street slide.
Singapore's Longest Street Water Slide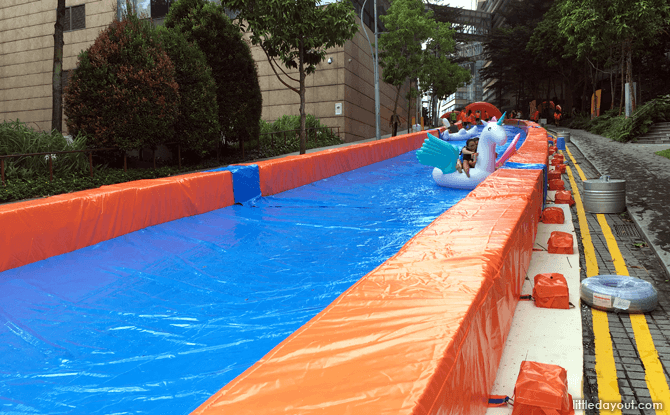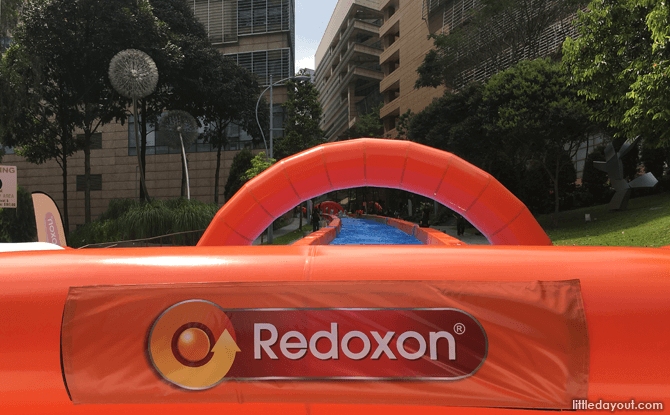 Starting from the top of the hill, the water slide stretched out 108 metres down to North Bouna Vista Drive, and into the Singapore Book of Records as Singapore's longest street water slide.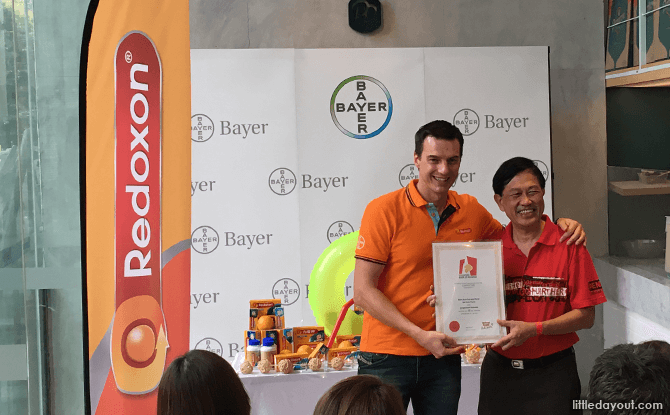 Adults and children took turns hopping onboard colourful floats to make the slippery journey to the bottom of the hill.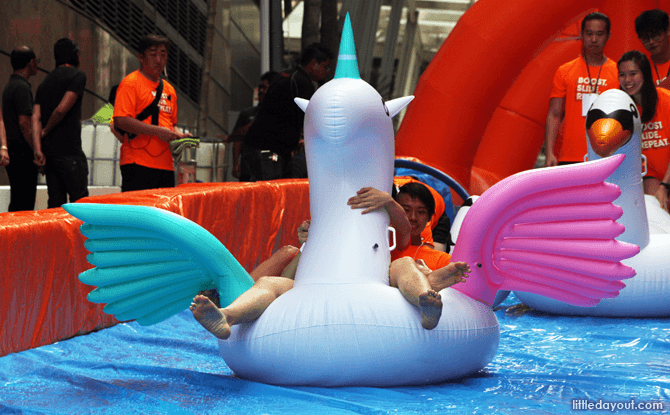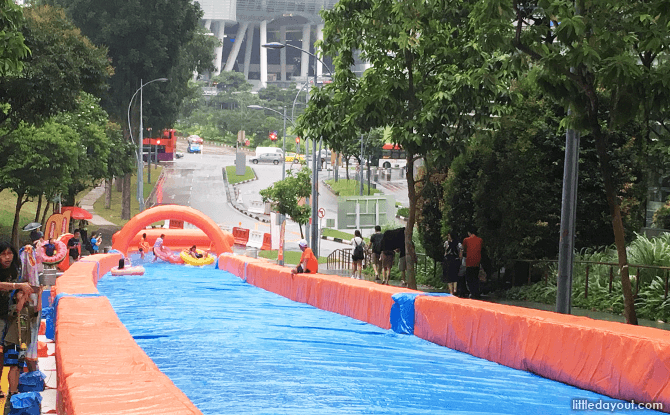 Nutrition-inspired games added to the carnival atmosphere while educating families at the same time.
Bayer advocates the importance of good nutrition and self-care. At the media launch, Ludovic Rassat, Country Division Head Singapore & South Asia Bayer Consumer Health, personally shared how he had chosen to learn qi gong in order to adopt a healthier lifestyle.
Commenting on the two-day event, he also said, "Our inaugural event – Boost & Slide, expresses the effectiveness of Redoxon Triple Action. Families can have fun at the wet slides with the confidence of being protected by Redoxon Triple Action, a tailored vitamin supplement that boosts the immunity of families to bring together the power of vitamin C, vitamin D and zinc."
Redoxon Triple Action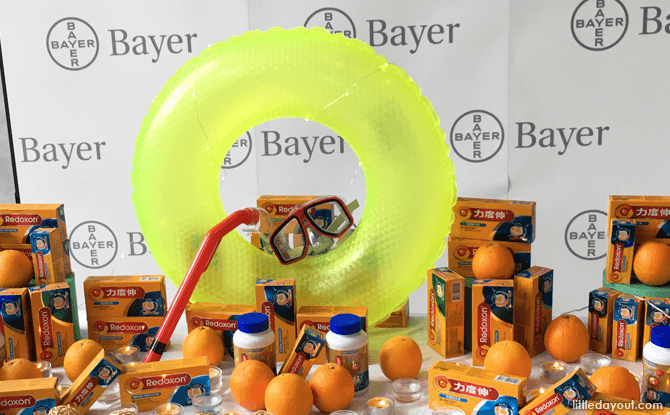 Redoxon Triple Action comes in the form of effervescent tablets, film-coated tables and gummies for adults and children. Singapore is the first country in Asia-Pacific where the range of Redoxon Triple Action products is being launched.
Boost & Slide will be held till 2 April 2017. Participation requires pre-registration and all time slots online have been taken up.