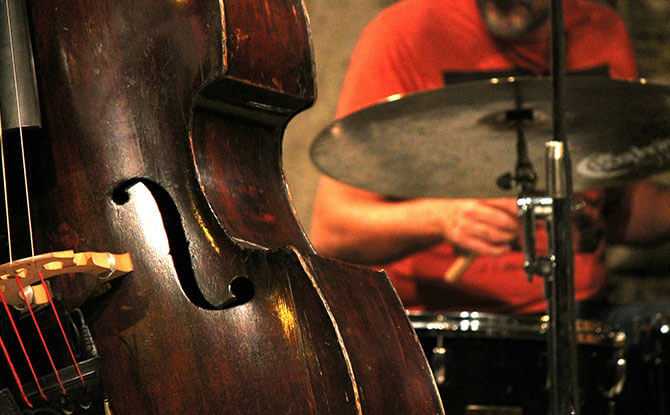 Focusing so much on our little ones can be quite draining at times and also leaves us too exhausted to have quality time with our spouses. That's why it's important to have date night to reignite the sparks in the marriage! Leave the babysitting to the grandparents, supportive uncles and aunts or perhaps a trustworthy neighbour, let your hair down and head for date night at a jazz spot in Singapore.
Jazz is one of the music genres that soothes and calms and may even leave you grooving to the gentle beats. Fret not if you are not one of the aficionados, jazz is easily appreciated and enjoyed. Here are our picks for jazz spots in Singapore for date night.
Jazz in Singapore
1. Cool Cats

Chic Cool Cats is a cocktail bar paired with live music with genres like blues, jazz and R&B. Various soulful performers helm the stage each night, do check the Cool Cats websites for the "Top Cats".
Where: 32 Beach Road
Time: 8.30pm onwards, Wed to Sat
Dress code: Smart Casual
Call 6818 1920 or email dining.reservations@thencoclub.com for reservations
2. Monday Bluzz at Bistro Du Vin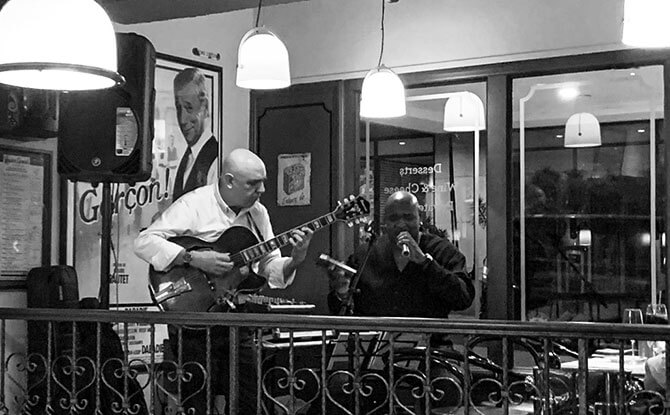 For a classic French ambience and cuisine, head to Bistro Du Vin on selected Monday nights for a gastronomic feast (without interruptions) accompanied by jazzy tunes. Light bites are also available from 9pm onwards. A $10 cover charge applies to non-dining guests. Buon Appetit!
Where: Shaw Centre, #01-12, 1 Scotts Road
Time: 8pm onwards
Call 6733 7763 or reserve your spot here.
3. Thursday Jazz Nights at The Vagabond Club
The Vagabond Club's snazzy cocktail lounge – Whiskey Library is the place to be for a sophisticated evening. Red, plush seats with a selection of unique whiskey, this lounge is perfect for an intimate date night. Currently featuring The Nicole Duffett Trio Band, this lounge also showcases indie rockers and stand-up comedians.
Where: 39 Syed Alwi Road
Time: 8pm onwards
Email WHISKEYLIBRARY@HOTELVAGABONDSINGAPORE.COM for more details.
4. La Salsa
Another Dempsey hangout, La Salsa features blues and jazz on Friday and Saturday evenings. The bands focus on evergreen tunes with crowd favourite for those who prefer mainstream tunes. Soak in the Latin-American vibe with fresh tapas and a good choice of margarita, while dancing to the beat.
Where: 11 Dempsey Road, #01-17
Time: 9.30pm onwards
Check https://www.facebook.com/pg/lasalsa.fiesta/events/ for band listings
5. Maduro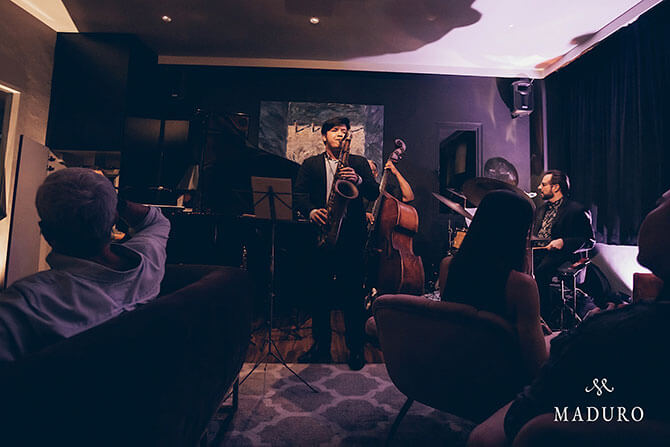 This Dempsey Hill jazz lounge was opened by a jazz pianist, who has turned his passion into a popular listening lounge! Notable artistes perform on different evenings, some hail from all over the globe. Take your pick of cocktails and enjoy the repertoire with your strappiest outfits. Admission is $30 per person, inclusive of one house pour spirit or wine.
Where: 40C Harding Road, Level 3
Time: 9pm onwards
Email reservations@maduro.sg or call +65 9756 4775.
Go on, let your hair down, and leave the parenting stress at home. Head to the recommended jazz spots and spend some quality time (and jazzy beats) bonding with your better halves.