Raffles Institution is a school in Singapore that was founded by Sir Stamford Raffles. It is one of the oldest and most prestigious schools in the country. Nowadays, the school can be found in Bishan but did you know it was originally located at Bras Basah Road. A model of the original Raffles Institution can be found at Raffles City as a tribute to the school's past.
---
History of Raffles Institution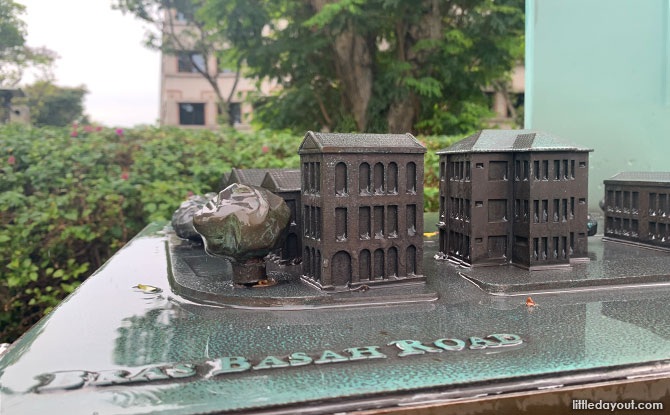 Raffles Institution has a long and proud history of academic excellence and producing leaders of Singapore. The school has been consistently ranked as one of the top schools in Singapore and is well-known for its rigorous academic curriculum.
Raffles Institution has produced many notable alumni, including Prime Minister Lee Hsien Loong, and several other prominent politicians and business leaders. The school is also well-known for its competitive sports teams, which have won numerous national and international championships.
---
-- Story continues below --
The school has produced many leaders of Singapore who have gone on to make significant contributions to the country. Raffles Institution is a proud part of Singapore's history and will continue to play a vital role in the country's future.
In 1823, the foundation stone for Raffles Institution was laid at Bras Basah. This was a plot that was bounded by Brash Basah Road, Victoria Street and Stamford. Eventually, the school only occupied part of it.
The buildings that once stood on the original site can be seen from the an outdoor model set up at the corner of the existing Raffles City compound. It shows several low buildings. Raffles City now occupies the site where the school buildings once stood.
Raffles Institution eventually moved away from the Stamford Road site in 1972. It moved to Grange Road.
---
Raffles Institution Model at Raffles City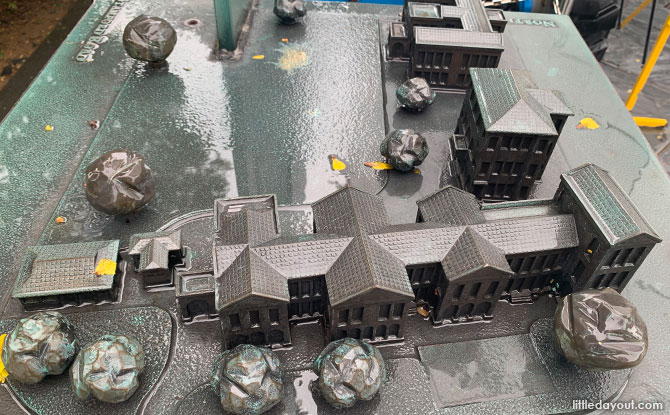 If you are passing by the corner of Raffles City facing Capitol Building, you can stop by the by model, setup by National Heritage Board, to ponder about the institution which Raffles first envisaged and setup 200 years ago.