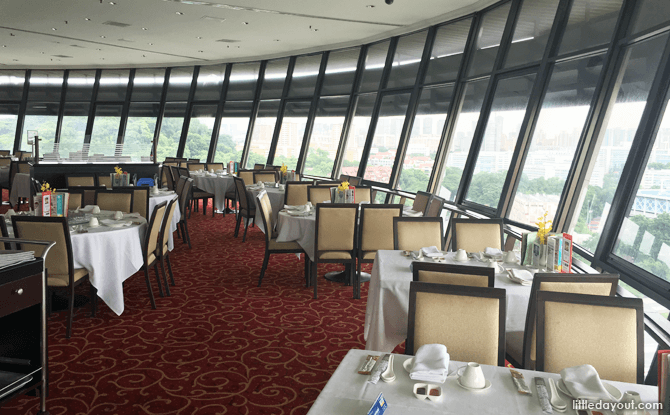 One of two revolving restaurants remaining in Singapore, Prima Tower Revolving Restaurant was established in 1977. Located at Keppel Road, it sits on top of a grain silo and serves Beijing cuisine and dim sum for lunch.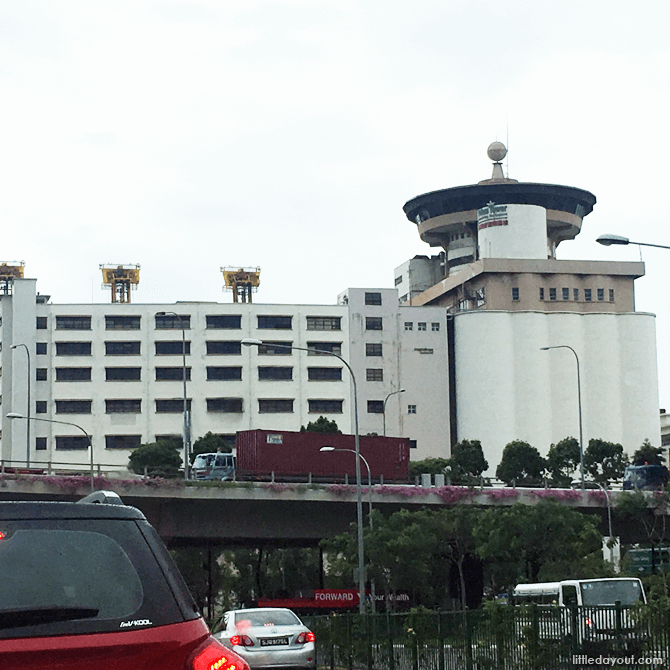 Getting to Prima Tower Revolving Restaurant is itself a bit of an adventure. Even though located just a stone's throw away from the retail buzz of VivoCity, it has more in common with the industrial port facilities on its other side.
Heading to Prima Tower Revolving Restaurant
When you turn into the Prima Tower compound, keep a look out for the many containers and large prime movers moving in and out.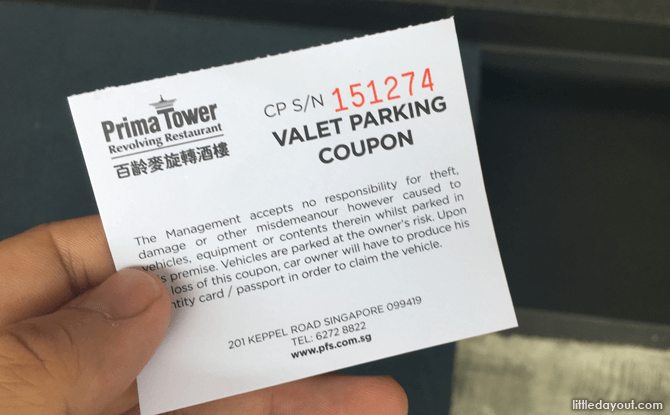 Self-parking may be an issue but they do have a valet stationed at the car park to help with that.
---
-- Story continues below --
The doors at the bottom of the silo lead to a small room where visitors are greeted by a tank full of fish.
The restaurant at the top of the silo. Thankfully, an elevator by the side of the room gets you there.
Nine stories up, an escalator and a flight of stairs, leads to Prima Tower Revolving Restaurant.
Round and Round
Similar to the lazy susans found on the tables around the restaurant, the dining section of the restaurant swivels around the stationary central core section.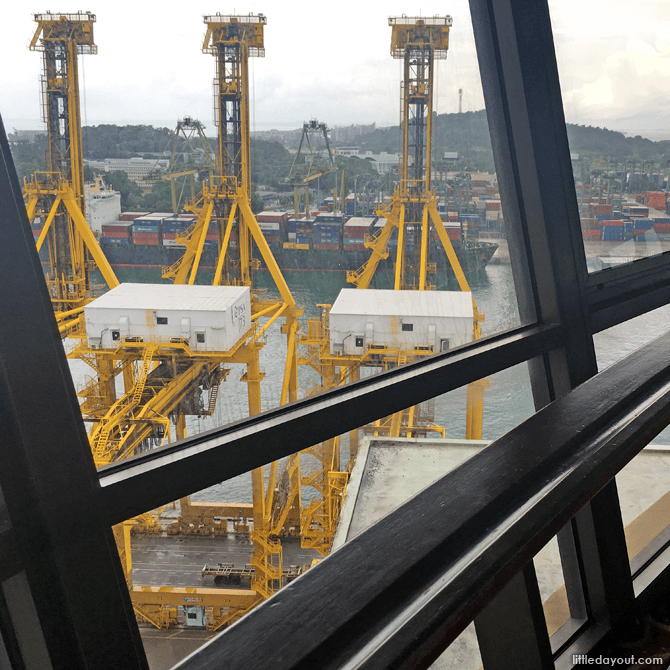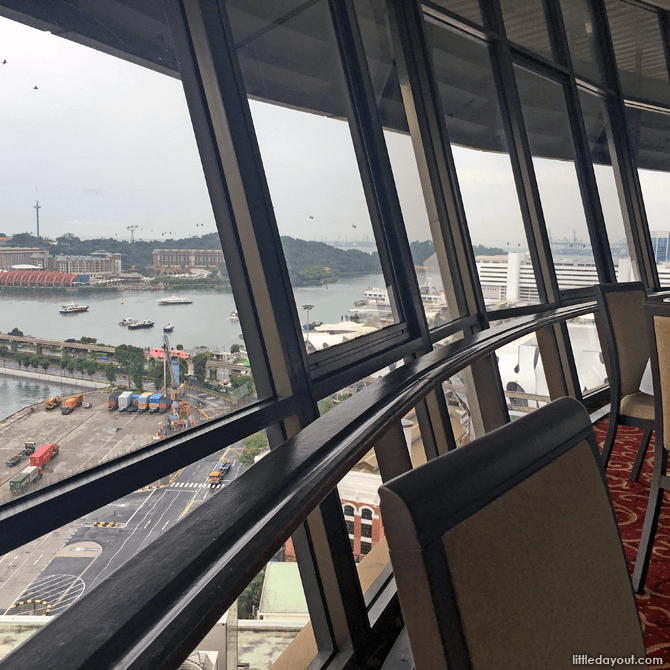 You get an ever-changing view out of the window. This changes from the bright yellow cranes of the port to the red and blue rollercoasters on Sentosa to the green forests of Mount Faber.
We were there for lunch and ordered dim sum. The selection on the menu includes the standard dim sums such as har gaos, siew mais and char siew baos. In addition, there is a Beijing dim sum menu which includes xiao long baos (steamed shanghai dumplings) and deep-fried spring onion pie. Most dim sum items are priced between $4.80 and $6.80 a basket.
The dim sum tasted reasonable. Don't expect fine, delicate dim sum. Nonetheless, acceptable. At least to our palate.
The most entertaining part of the experience is, of course, dining while turning around slowly and the novelty of trying to spot landmarks out of the window. An interesting and novel experience, especially for kids.
Prima Tower Revolving Restaurant
Address: 201 Keppel Road Singapore 099419