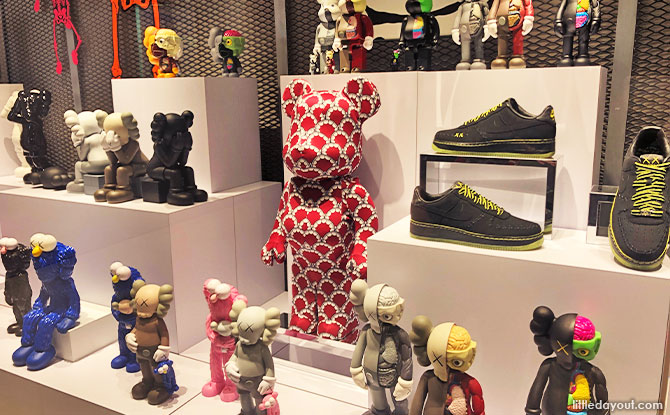 Many might be familiar with ActionCity, an established homegrown brand that curates an exciting display of BE@RBRICK, trending Designer-Art Toys as well as a contemporary selection of licensed pop-culture merchandise.
To mark 21 successful years, ActionCity marks a milestone in its history with the opening of a premium gallery, BLAXK by ActionCity.
---
Exclusive collectable pieces on display and for purchase at BLAXK
Located at a prime spot in Funan, BLAXK by ActionCity will showcase a mix of rare and unique pop culture treasures and grails that are exclusive to the brand new label.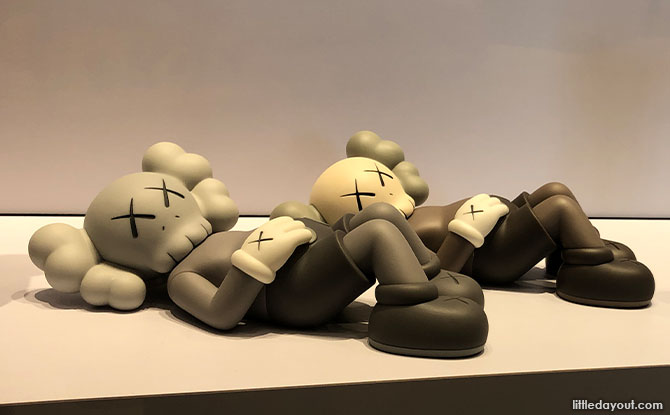 Art toy fans, enthusiasts, collectors and investors will be able to view and even purchase exclusive local and internationally recognised pop artists and art toys.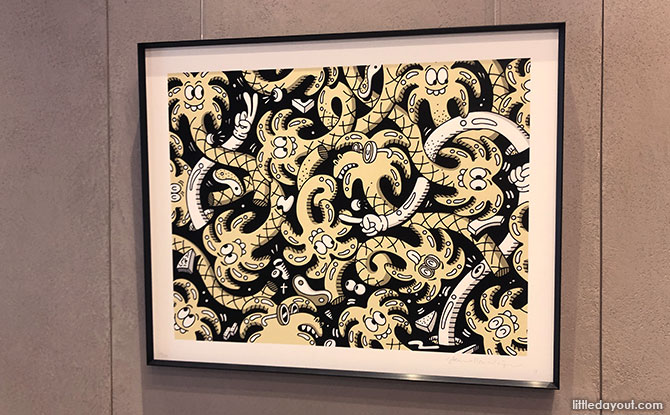 Positioned as the definitive pop art collectable gallery in Singapore and the region, BLAXK is the space for all things pop culture, design and art. It aims to curate hype content and collections in collaboration with a host of globally renowned artists, including Steven Harrington.
---
Highlights at BLAXK by ActionCity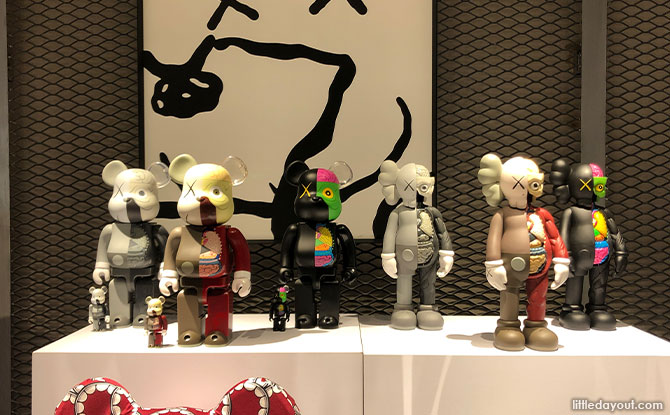 From art toys to art prints and exclusive apparel, BLAXK will be showcasing a variety of items. Displayed like an art exhibit, visitors are free to browse the collections to appreciate these collectables and be the first to reserve their interest in these exclusive pieces.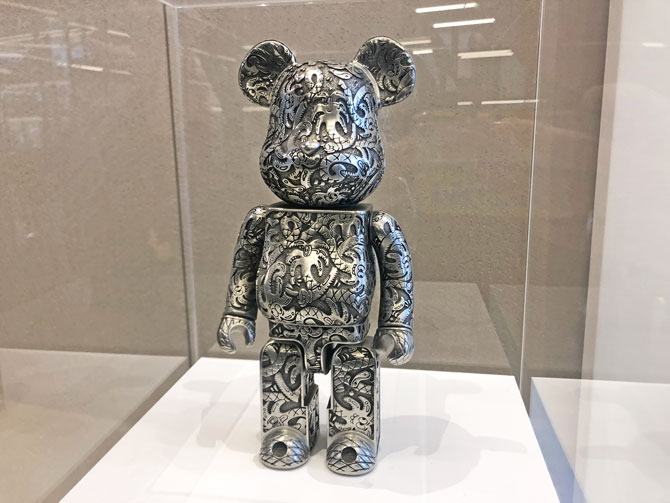 One distinct highlight of the gallery is the limited edition 21st Anniversary ActionCity BE@RBRICK designed by Steven Harrington and intricately glazed in precious pewter by Royal Selangor. The 21st Anniversary ActionCity BE@RBRICK is produced in very limited quantities and retails for SGD 2,800.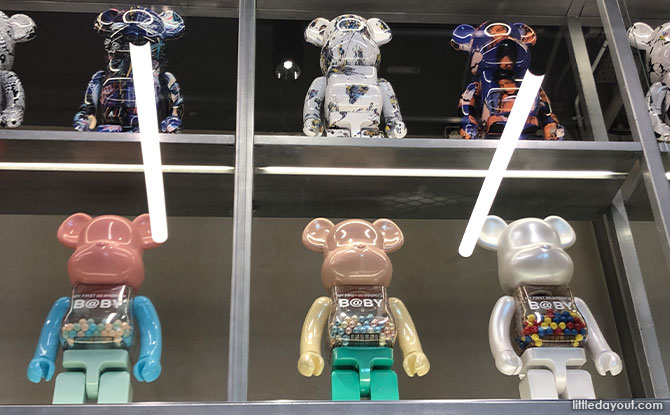 BLAXK will also showcase an exciting range of exquisitely picked 1000% BE@RBRICKs, with each piece valued in the range of at least five digits. Some highlights include ActionCity's brand exclusives along with the popular series by Japanese designer Chiaki Fujimoto's 'My First Baby'.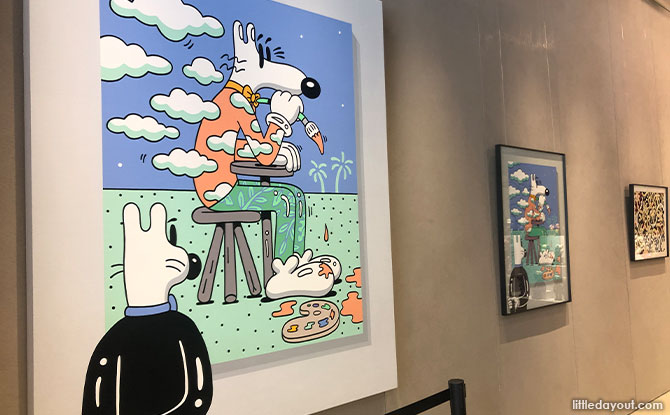 The gallery will also feature several iconic works from Steven Harrington's personal collection as part of the debut showcase, including art prints, figures and apparel.
One piece from Steven Harrington's personal collection making a debut at BLAXK is the original 6 feet by 5 feet original painting titled 'Head In The Clouds'. It first debuted at the MIMA Museum of Art in Brussels and was painted in 2020. The artist described this piece to be a contemplative piece to match the "year of deep "self-reflection" for everyone around the world."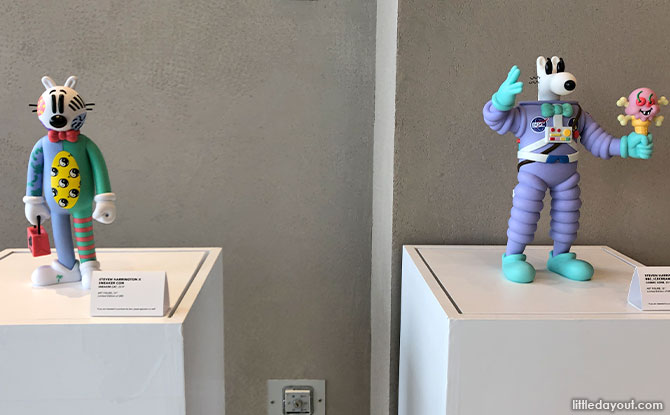 There are also several other iconic works featured in the gallery such as the Steven Harrington x Sneaker Con Sneaker Cat 2019 and the Steven Harrington x BBC Ice Cream Cosmic Cone 2019.
Collecters and Toy Enthusiasts who are interested to add any of these exclusive pieces to their collection can approach the staff and register their interest on the reservation list and get the pieces based on their availability.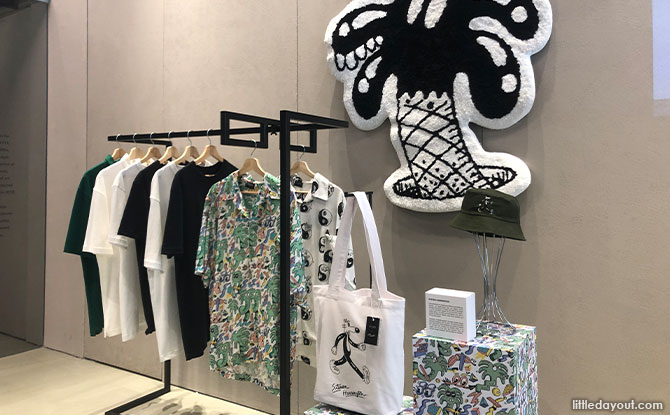 There is also a section of wearable merchandise in the form of shirts, t-shirts and caps as well as rugs that are available for purchase.
---
Designer lounge at BLAXK by ActionCity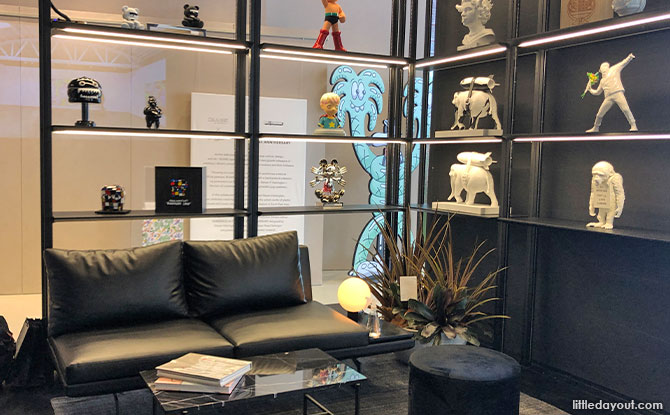 In addition to the BLAXK's retail front, the heart of the gallery sports a designer lounge for visitors and collectors to connect over artisanal coffee and tea selections surrounded by various collectables.
When possible, BLAXK will be a place for pop art collectable events, hosting artists and personalities for live-streaming sessions with collectors and physical fan-meets for simple informal interest group gatherings.
Customers can enjoy a signature blend of ground coffee hand-selected from four Kenyan farms. Tea lovers can get to enjoy the BLAXK Man Lou Xiang Dan Cong Oolong tea, which is hand-picked in small quantities each year from the legendary Phoenix Mountain in Guangdong, China.
---
BLAXK by ActionCity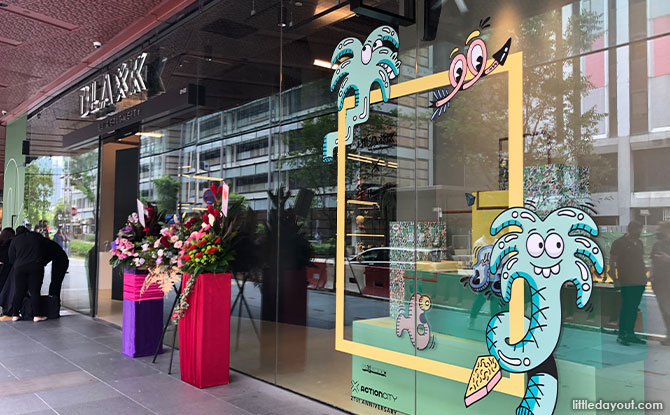 "We are extremely happy that we are able to see the opening of BLAXK. The new gallery will allow visitors to immerse themselves in the intriguing world of pop art toys and culture thanks to the art toy community's enduring support. The opening of BLAXK means so much to us and we look forward to having more international collaborations with renowned artists, especially in 2022.", said ActionCity's Co-founder, David Chong.
BLAXK by ActionCity opens to members of the public Sunday, 3 October 2021. It is located at Funan, #01-03, 107 North Bridge Road, Singapore 179105.