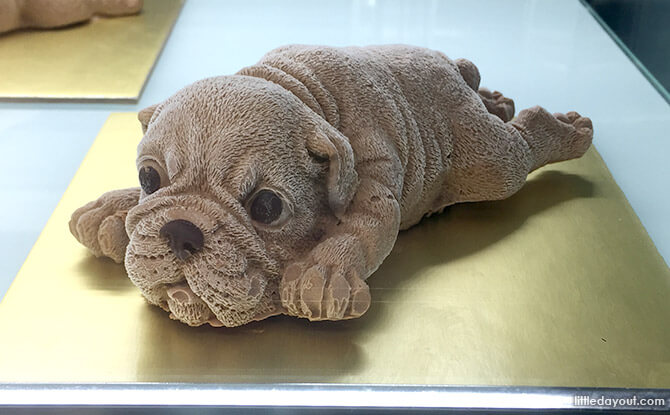 Have your kids been clamouring for a dog? Now, it's easy to get your hands (and mouth) on a Shar Pei puppy for them right here in Singapore.
The lifelike, puppy-shaped Shar Pei gelato served at J.C. Co Art Kitchen in Kaohsiung, Taiwan, has arrived in the form of a chocolate mousse and sponge cake at Nouveau, a castella cake shop at Hillion Mall in Bukit Panjang.
With its deep wrinkles and adorable puppy-dog eyes, the sight of the realistic Shar Pei chocolate cakes makes your heart melt rather than your mouth drool.
Hot Dogs, Hot Cakes
Why have Shar Pei puppy cakes in Singapore?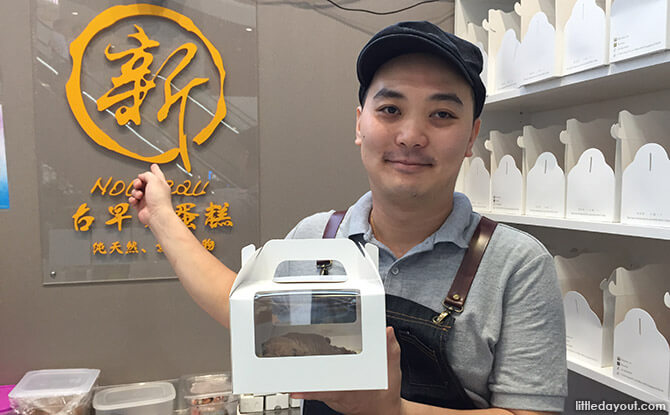 Said Mr Khim Tan, owner-baker of the 10-month old Nouveau, "The puppy-shaped ice cream has been a hot Internet sensation. I'm always on the lookout to do something new and different, so I got hold of the mould through my suppliers in Taiwan and decided to make them into a mousse cake."
Mr Tan believes he's the first in Singapore to produce these cute-looking Shar Peis. Since the launch three weeks ago, the lovable puppies have been selling like hot cakes.
Puppy Love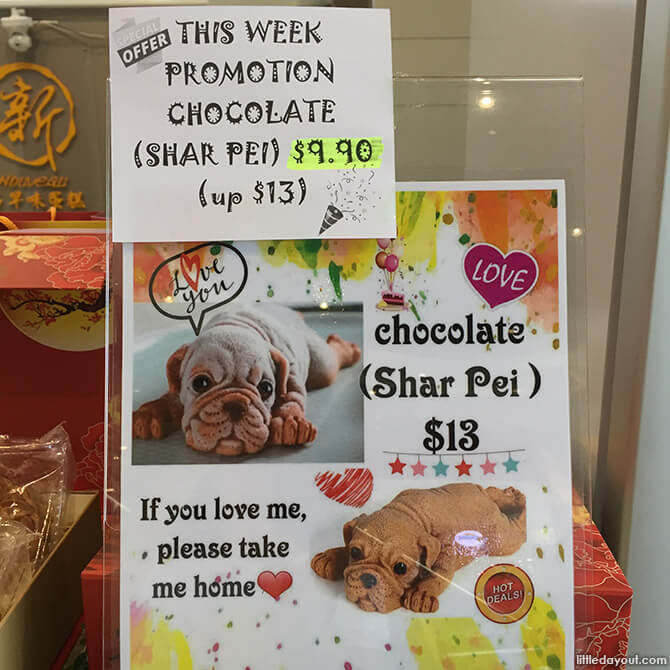 With the "If you love me, please take me home" adoption appeal on its promotional posters, it's no surprise that over 10 Shar Pei cakes have been finding new homes (in tummies) daily.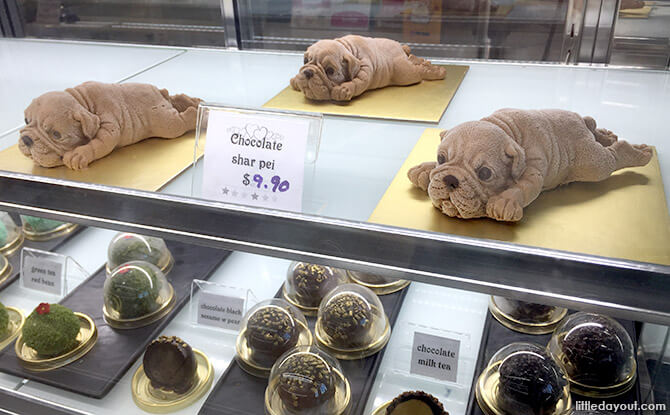 Each Shar Pei pup is about 13 cm long and is being sold at a promotional price of $9.90 (usual price $13). For now, only this rare Chinese dog breed is available. They currently sit coolly on shelves guarding the mooncake sponge-balls in multiple flavours.
Nouveau started by selling castella cakes, more commonly known as the traditional Amah cakes. It offers interesting flavours like Crystal Lychee, Mango Passion and Green Tea Red Bean.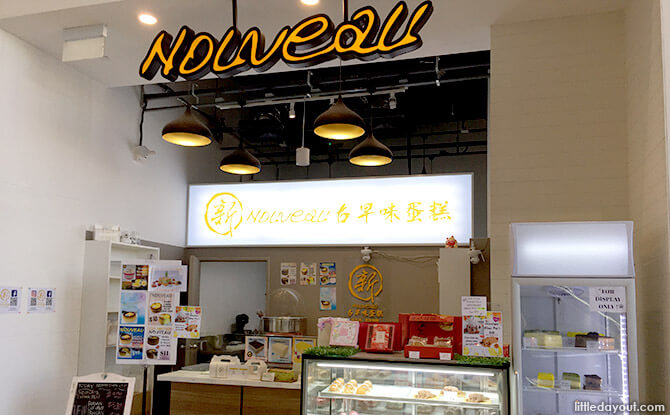 We tried the Chocolate Oreo and the newest pandan coconut Ondeh Ondeh flavoured castella cake at the counter and they were yummy. Other fascinating concoctions include a Honey Cheese Sea Salt Lava Cake.
Puppy Cakes in Singapore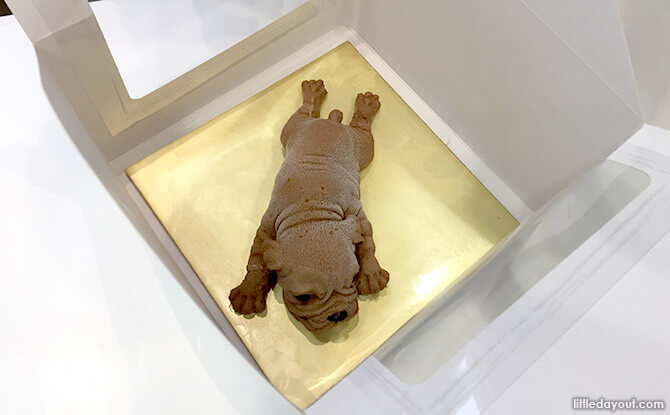 Back to the real dog cake world, this puppy-shaped cake in Singapore is probably going to be the hardest cake you will ever have to eat.
For now, our baby Shar Pei is sitting safely in the fridge. We simply can't imagine beheading it.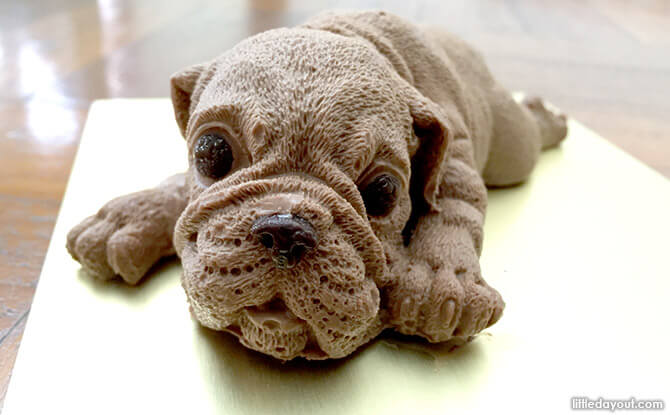 Perhaps, we should freeze it up and let the kids enjoy a peek of it from time to time.
Nouveau

17 Petir Road
#01-23 Hillion Mall
Facebook Page